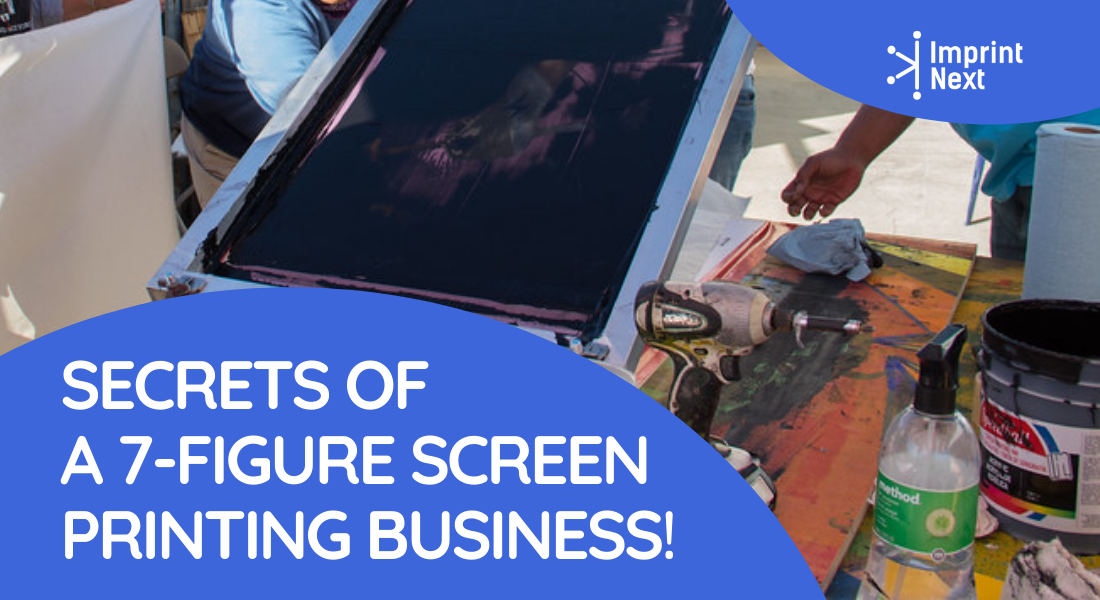 Last Updated on: 21st June 2022, 06:39 am
If you are getting into the screen printing business just for some extra cash, I promise you are going to burn out and end up hating screen printing.
If you are printing at 2 am, or you redo or repeat orders for choosy customers, or if your screen breaks and the deadline is tight and you have to recreate the screen, you keep pushing yourselves to move forward. The first step to achieve a seven-figure success in screen printing is pushing yourself across all odds.
If you like to print yourself or your artwork, screen printing is for you. Printers usually love to look at the details, try out processes and techniques, and work by hand. They can try different screens and squeegees all day long, as it's exciting to ink the shirts they live in.
You can find printers that act as press operators, production managers, and even owners. Many printing companies started because young screen printers wanted to do things their way.
1. Begin with your business model – The first goal:
When starting a business, think about what your end goal is. This is your dream. So think about what you want in 20, 30, 40 years. Do you want to sell your business? Should I leave it to the children? Grow as much as possible? Are you working with specific customers and businesses? Be the best printer?
Thinking about the end result is a powerful way to focus your efforts. It will make every decision you make along the way a lot easier.
2. Who is your ideal client?
Defining the customers you want is much easier to make every marketing and sales effort. To better understand someone who writes a simple customer profile, who is

Do you have printers? Are those printers sitting idle?
Become a Print-on-Demand dropshipping app like Printful or Printify. Dropship your merchants' orders.
Unlimited Merchant stores. Dropship and Fulfil Merchants' orders. Manage merchant invoice, sales commission, etc. Merchants sell the designed products in shopify, etsy stores, etc.
Know more
Who are they?
What is their problem?
Where they buy from you (shops, online, etc.)
When they want to be ordered
Why do they need a custom printed product?
How do you solve the problem?
You should not strive for everyone! After building multiple customers, consider the potential and credibility of each type of client.
For potential clients, we consider whether it is a client that is repeated or a client that can only require some small orders.
For longevity, consider whether this customer can grow with you, or is it a customer who will not last long or need your help.
3. What problems do you solve?
The best screen printing companies solve the problem. This may seem ridiculous. How can the print solve the problem? But in fact, managing orders, printing them, and delivering to clients can sometimes be a tedious job.
Some of your clients may not be satisfied with your job, they need revisions. Or you have bulk orders to deliver within a short deadline and in case of the breakdown of your screen printing machine creates havoc.
Moreover, are you specialized in designing artwork? Can you print complex images?
To achieve a seven-figure profit, you must deal with all challenges faced by a screen-printer.
Most importantly, how you solve customer problems (and ultimately add value) depends on communication, execution, and expertise.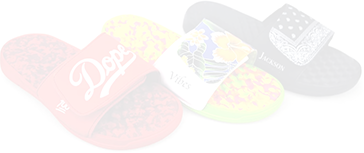 Boston based custom slide sandal maker has become $10 Million company using an online designer and unique growth marketing.
Read more
Communication is a way to say what you are saying and whether you are using a phone, email, or text message to message your customers.
4. Should you lease or buy a shop?
There is no single right answer here. Real Thread's Drew Dalton has this to say about his philosophy: He is a tenant and explains: At some point, you have to decide whether to invest in real estate or a business. I chose the business."
This was a huge asset for Real Thread in 2020. They were agile enough to cut and re-deploy staff as they weren't tied to a mortgage loan on a large building. This allowed the store to face immediately after the pandemic began. I was able to get through a difficult time.
It's impossible to say exactly how much you should spend on the space, but a good thumb rule for personal and business finances is to spend 30% (or less) of your total estimated income on rent or mortgage expenses.
5. Fulfillment is the timely fulfillment of a promise.
And professionalism is the magic. That is, how people feel after placing an order.
Being a Pro doesn't mean wearing a suit and tie. This simply means providing the highest level of personalized experience for our customers, from placing an order to payment and delivery.
6. Costs in running a screen-printing business:
Keeping employees happy, making a profit, and still paying bills is harder to keep. So, how much does it cost to start a screen printing business? Again, it depends on many factors, from where you store to what you usually wear. "Screen printing has a lot of fixed costs," explains Rick Roth of Mirror Image.
The most common fixed costs for print shops are
Screen printing machine
People: Labor
On-premises: pay rent (or mortgage)
Consumables: Pay for clothing and equipment
If you're in the custom printing business, you know that every job is different. It also means that even if the fixed costs are the same, your income and profits can differ significantly. This is why 50% of screen print shops fail within the first 5 years. Maintaining and managing a steady flow of quotes for profitable custom orders has never been easier!
7. How much should you charge?
The amount you charge your customer will depend on a number of factors, including the color of the t-shirt, the number of t-shirts, and how quickly the customer needs the t-shirt. For example, you could charge $9 to print a design on a solid shirt, but only charge $5 to $6 if the same customer orders 100 or more. If you order a six-color shirt, we'll charge you between $12 and $14 per shirt, or at least $8 if you're buying in bulk.
8. Setting low prices may lead to failure:
The most common way screen printing businesses fail is because their prices are too low to account for all the overhead expenses.
Many printers may not be able to achieve impressive sales figures. However, many screen printers get significant profits from their jobs by carefully controlling their prices and only accepting orders that can make a profit.
In the United States, the income of screen printing shops is fairly normally distributed. This means that most stores generate between $100,000 and $1,000,000 in revenue. There are hundreds of stores with more than $1 million in sales. However, few screen printing shops have sales of more than $5 million.
Wrapping Up:
We hope that some of these tactics have spawned some ideas for growing the screen printing business. Keep in mind that marketing is not a passive one-off thing to try once and then move on.
This is a continuous process and requires continuous trial and error.

Do you have printers? Are those printers sitting idle?
Become a Print-on-Demand dropshipping app like Printful or Printify. Dropship your merchants' orders.
Know more