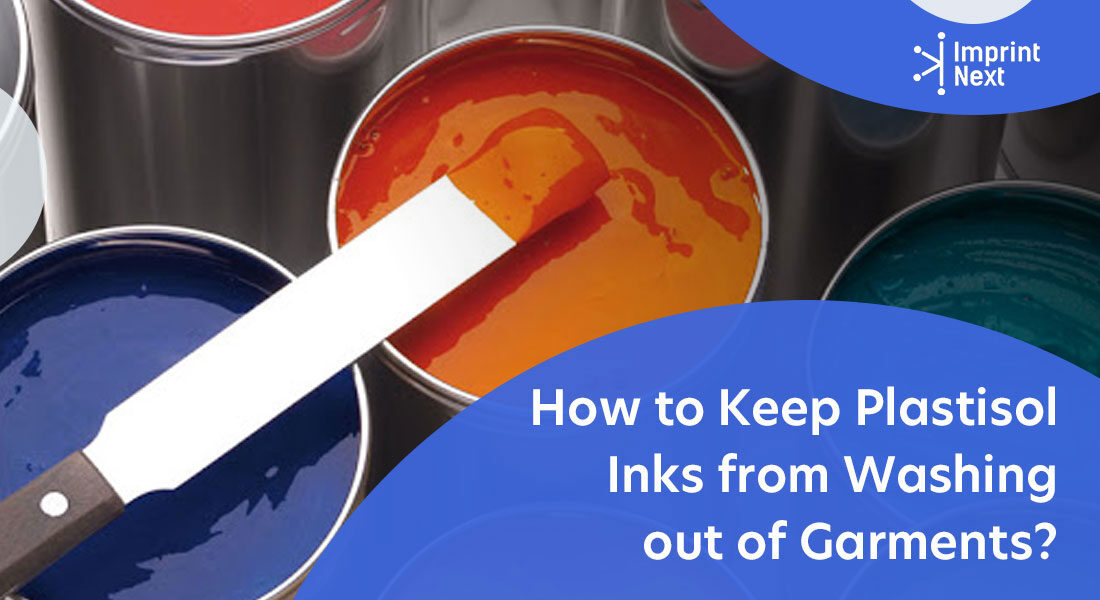 Last Updated on: 12th August 2022, 10:43 am
Plastisol ink washing out of garments could be a screen printer's worst nightmare. You just sent out a full order of a high-quality t-shirt to your customers. And the worst part is that only after a few weeks, do you get unhappy customers with complaints that your prints are washing out, and they may even want a return.
If not done the right way, plastisol ink may wash out, but you can prevent it if you follow some steps.
1. Proper Cure for Plastisol Ink:
If the ink washes out, that means it wasn't fully cured in the first place. Some revealing signs show that the print wasn't properly cured, such as the print will have irregular spots and will crack or peel away from the garment.
To properly cure the ink, make sure that the ink's internal temperature reaches the manufacturer's recommended curing temperature, typically between 280 to 320 degrees Fahrenheit. To measure, you can use infrared thermometers, thermometer tape, etc., to check the garment's temperature as they come off the conveyor dryer.
However, you have to make sure that the ink's entire application has reached the curing temperature and not just the surface.
However, you have to keep certain factors while curing the ink, such as cotton fibers hold moisture, so it will take longer to cure that inks printed on synthetic fabrics.
Dark-colored substrates will dry in the heat of the dryer making them cure faster. Thicker fabrics will take a longer time to heat up and allow the ink to cure. You also have to consider the temperature within your shop, affecting the temperature within your dryer.

Do you have printers? Are those printers sitting idle?
Become a Print-on-Demand dropshipping app like Printful or Printify. Dropship your merchants' orders.
Unlimited Merchant stores. Dropship and Fulfil Merchants' orders. Manage merchant invoice, sales commission, etc. Merchants sell the designed products in shopify, etsy stores, etc.
Know more
2. Prevent Fibrillation of Plastisol Inks:
Fibrillation could be a major cause of washing off your print. Under-cured ink may look cracked and uneven, but fibrillation will cause the prints to look faded. It's not about the ink but the garment below.
When the garment is washed, the fibers break down, whereas the loose fibers' color will show through the ink, creating a faded look. Fibrillation is common for softer garments and when dark inks are printed on light garments.
To prevent fibrillation, you have to coat the shirt with ink so that the fibers will not break down and cause a fuzzy and faded appearance. You have to use enough ink to prevent fibrillation while maintaining a high-quality soft hand feel.
This brings us to the quality of the ink. The right kind of ink will have a creamy texture to pull in a long strand without breaking it. It doesn't build up on screens and provides a flat and even print each time.
If you are working with fibrillation-prone material, you can still create a soft hand, feel print by printing three thin layers of ink and flash curing in between each layer. You could also use a clear ink primer or an ink catalyst as the base layer. Moreover, a layer of clear ink over the entire print can keep bright colors bright and prevent fibrillation but may print a glossy look.
Most importantly, as long as the conveyor is curing well and the temperature is between 340 and 350 degrees, the problem comes during the flash.
Because when you deal with a layer on another layer of ink and over-flash each to dry the layer at the top, the ink won't bond well with the T-shirt. And, that is the reason when you take it to the washer, it washes off.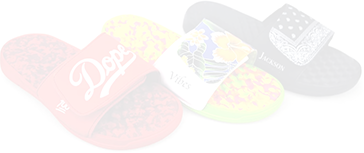 Boston based custom slide sandal maker has become $10 Million company using an online designer and unique growth marketing.
Read more
3. Test Your Prints and Be Consistent:
The best way to ensure that you don't have angry customers is by testing your prints. The best test is always through washing and drying your garments several times, just like your customers would. It would be best to keep a sample of the lot and put it through several washes and dry cycles.
Failure in proper curing of ink affects the print's durability, lacks quality, and is likely to cause dye-migration.
Wash testing is the most reliable method to ensure the blending of ink with the garment. The wash test is simple to conduct, similar to the home dry-cleaning method.
After you have tested the ink and garments, you have to be consistent with your print and equipment. If you use the same ink, the same mesh count, the same squeegee, and other equipment, you should get a consistent print as well. If you change something in the printing process, test a t-shirt from the product.
Conclusion
Finally, ensure that the conveyor drier has a temperature up to 340-345 degrees to make sure that the ink bonds with the t-shirt. Once they bond together, they are never gonna wash off.
And if you over flashing the first layer of ink, it gets completely cured, preventing the second ink layer from the bond with it.
Related Questions:
01. What causes plastisol ink to crack during wash?
Under-curing of ink, especially thicker ink layers, is the ultimate reason that causes plastisol ink to crack during a wash. Follow the recommended cure temperature, i.e., 340-345 degrees Fahrenheit or specified by the ink manufacturer.
02. Do you need to mix an additive with plastisol inks for printing nylon garments?
Yes, additives are necessary to strengthen the fixing of plastisol inks with nylon garments.
03. What are the different types of plastisols for different fabrics?
Nylon fabrics need better adhesion plastisols; polyester fabrics need bleed resistant, lycra needs highly tensile plastisol inks, etc.
04. How to test the temperature of the plastisol ink while curing under the dryer?
The best way to test the temperature of ink with a thermo-probe. Place the cross-hairs directly onto the just cured ink or temperature strips if the ink is wet before passing through the dryer.

Do you have printers? Are those printers sitting idle?
Become a Print-on-Demand dropshipping app like Printful or Printify. Dropship your merchants' orders.
Know more