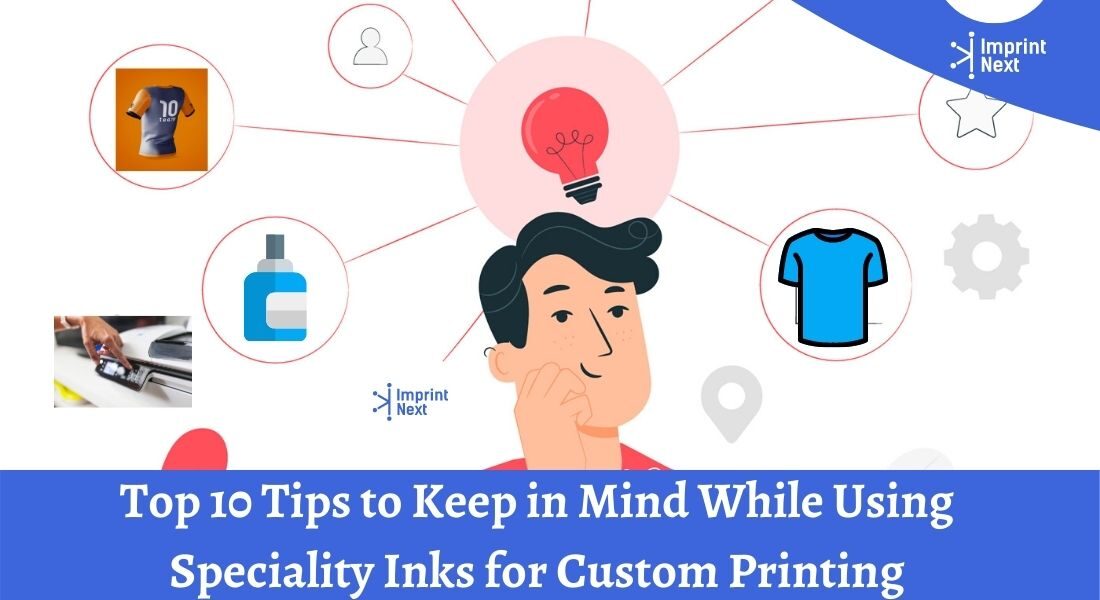 Last Updated on: 4th August 2022, 07:47 am
Specialty inks are not something new in the era of custom printing. Decades back it has been in use among print shops. Like you may remember a Mickey Mouse tee of your childhood is printed with puff ink.
Specialty inks have great capabilities and that advance with time. Many ink manufacturers could understand the gradual increase in public expectations.
And keeping in mind the ink that makes a decorated apparel a creative touch that makes it a masterpiece garment. The most intended use of specialty ink is to elevate a garment's fashion.
Mastering and elevating your quality means going beyond just a simple screen printing process.
Moreover, treating t-shirts with widgets makes them feel great and more fashionable.
However, there may be some difficulty applying specialty inks because of different application procedures. While they present a greater opportunity to set yourself apart from other decorators.
Now, let us see how you can make the best use of specialty inks to dive advance your custom apparel printing industry.

Do you have printers? Are those printers sitting idle?
Become a Print-on-Demand dropshipping app like Printful or Printify. Dropship your merchants' orders.
Unlimited Merchant stores. Dropship and Fulfil Merchants' orders. Manage merchant invoice, sales commission, etc. Merchants sell the designed products in shopify, etsy stores, etc.
Know more
Important Tips While Using Speciality Inks for Custom Printing:
Follow the important tips below while using speciality inks for custom printing:
1. Reaching the customer's customer:
With a streamlined printing process of your apparel business, you serve customers better and deliver in time. But the question is, are you serving your customer's customer.
Sourcing and distribution are not the primary worries of the clients. Instead, they want to ensure that their brands are represented by the final product in a way that contributes to their own bottom lines while pleasing their customers.
We all have a 10-year-old T-shirt or also one that is just hanging on to life — that we continue to wear for various purposes. The underlying factors have to be why we wear them, and that is what decorators should remember.
Take the time to help the consumer figure out how to produce the right quality within the budget.
2. Print that Attracts Customer:
The simplest method of making a customized shirt that excites people is by tactfully and creatively applying specialized ink to a pattern. Moreover, you also need to know the right ink to print on garments.
Adding high-density, plastic, silver, or glow-in-the-dark tints to the perfect style will carry the T-shirt of your consumer to the next point.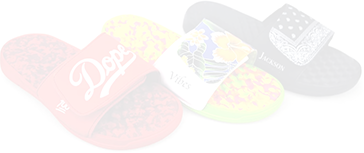 Boston based custom slide sandal maker has become $10 Million company using an online designer and unique growth marketing.
Read more
That extra tactile feeling not only comes into play, but there is also a higher perceived value. If performed right, it can be a perfect discussion start; it also adverts to the recipient that the shirt is genuinely customary.
3. Go beyond Printing on Flat Products only:
Advocating for the usage of specialized inks does not mean that regular screen printing based on water or plastisol is only suitable for work. Alternatively, talk more of layers rather than a flat object.
Custom logos can be reproduced on a shirt for just about anyone.
This is the foundation of the obstacle to the entry into the field of fashion manufacturing, so why stick to an entry-level skill set because there are too many imaginative possibilities?
This mentality is analogous to an athlete learning to dribble a basketball and nothing more than shooting, passing, rebounding, dunking, or defense playing. To be comfortable on the dribbling stage is too easy for our industry.
4. Boost Your Creativity:
Go beyond flat print, to boost creativity. Once specialized ink is applied to a specification and correctly implemented, it not only improves the product but also demonstrates that the design phase has progressed on with further creation and purpose.
The foundation for making a better product is to be purposive during creation. For eg, one of our customers — a local distillery — was usually happy with a simple printed logo on a shirt.
But if we stopped there, we wouldn't be doing our job; only because it sold well. It doesn't mean that this couldn't sell better.
5. Aesthetics influence customer experience:
Being a distillery, the enormous copper stills in the degustation room enhance a distinct aura for the overall consumer experience and show that this business is looking after aesthetics.
We wanted to take that same moment of "wow" and cohesiveness from the tasting room and weave it into the apparel of the distillery.
6. Specialty inks used Frequently:
High-density, puff, plastic, glow-in-the-dark, transparent wax, flock, paper, translucent, scented, and thermal-activated are some of the most widely used specialty inks in my clients' routine.
For the distillery, it recommended that the emblem previously printed in white be modified to a copper foil print for men's shirts and a color-shifting, fine-glitter print for ladies' shirts.
It was a reference to emerging developments in retailing and a special shirt that wearers can enjoy and keep in strong rotation.
The distillery sold three times as many ink-printed specialty shirts as opposed to those with a plain generic design.
7. Observe the Trending Designs:
The mall is perhaps the best place to get your creative juices flowing when it comes to specialty inks designs. Major brands are planning their collections in-store one or two years in advance, so every season is a great time to soak in what is going to trickle down into our industry.
Observe trending design styles, and how to use the specialty inks.
While many of Superdry's techniques are performed in specialty overseas.
More print shops should start applying certain ideas to the clothing of the consumers can make them happy.
8. Earn extra by simply adding Speciality Inks:
It's easy to identify the retail appeal these major brands create with their collections
and the accompanying higher prices.
Simply adding specialty ink can yield an extra $6-$12 per piece at retail. While specialty ink isn't the end-all-be-all for creating a retail-worthy garment, explore the possibilities, incorporate them
Use your ink and equipment suppliers to get tips, tricks, and best practices so you minimize the learning curve.
9. Join Printers Community Group:
Join an online network of printers as well to get real-world feedback and reviews to prevent pitfalls.
If you are using specialist inks successfully, then force yourself to deliver more strategies and mixed media.
Join other experts in the design and business such as Danny Gruninger of Denver Print House, Milosj de Groot of Mad Specials and Michelle Moxley of M&R, and much more.
10. Finally, build your brand:
Not all these methods are nice to produce, but that doesn't mean you can't get motivated.
Test, design, and produce something out of the box using self-branded showroom samples.
Final words:
At current times when people are opting for custom printing, and need to advance their printing techniques.
Indeed, specialty inks provide all flexibility to go beyond just custom printing that stands you, strong agonist, your competitors.
Lastly, specialty inks sometimes are challenging because they do carry some application procedures. However, custom printing is not a child's play.
To fulfill the customer's expectations, you have to overcome challenges.

Do you have printers? Are those printers sitting idle?
Become a Print-on-Demand dropshipping app like Printful or Printify. Dropship your merchants' orders.
Know more