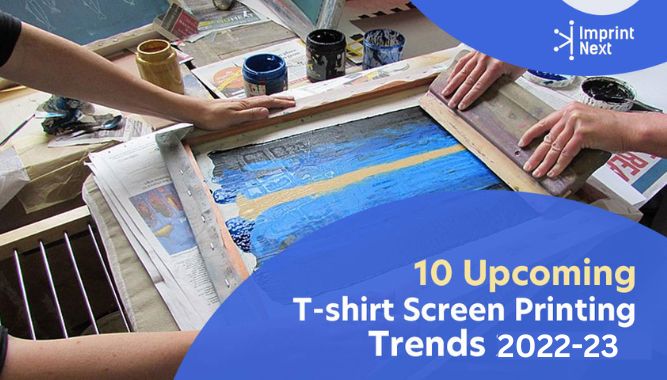 Last Updated on: 28th November 2023, 01:01 pm
Screen-printing is one of the most common t-shirt printing methods today and is loved by printing businesses for its clarity and cost-effectiveness. T-shirt Screen Printing has been around for a long time. However, the prints and design keep changing as per the trend.
T-shirts have never been out of the trend. Whenever there is a trend for graphic tees, there are always liked by people of all age groups. Moreover, screen printing dates back to 960–1279 AD has been the oldest printing method among modern-age print methods. It needs a huge setup cost and expensive when orders are in fewer numbers. Still one of the trending print methods currently and in the upcoming years because the prints are crisp and durable to withstand long washes.
Today, we will discuss the t-shirt screen printing trends that we can expect in the next two years.
Top 10 Upcoming T-shirt Screen Printing Trends
01. Superheroes:
Marvel and DC have made comics superhero a reality. They have now become a part of many kids' lives. We can already see the growing demand for superhero action figures and t-shirts. Therefore we think this is going to reach a new height. In the future, we are likely to see more superhero t-shirts, backpacks, action figures, kids' items, and more.
The superhero trend had hit a record high when the Spiderman movie by Sam Raimi came out. And, now Marvel and DC have nearly released around 20 odd films based on a real superhero, so the T-shirt Screen Printing Trends based on superheroes are going to rise.
02. Space:
Space may be dangerous for real, but it's fun too. We can't help but notice that Hollywood releases at least one movie every year based on space. No wonder it's of high importance among nerds and geeks.
Space themed t-shirts will be the new favorite, and we believe they will soon be in fashion. Space is all about the unknown, exploration, discovery, and infinite possibilities. We will be happy to see it in runways too.

Do you have printers? Are those printers sitting idle?
Become a Print-on-Demand dropshipping app like Printful or Printify. Dropship your merchants' orders.
Unlimited Merchant stores. Dropship and Fulfil Merchants' orders. Manage merchant invoice, sales commission, etc. Merchants sell the designed products in shopify, etsy stores, etc.
Know more
03. Luminescent Prints:
Luminescent prints are prints of the future. These holographic designs will transport you to a different place. These have become exceedingly popular in the past few years.
You are going to see more of this in the future. It is combined with futuristic designs, will bring a fusion of reality and fantasy, which hints towards psychedelic and dreamscape. Mythological characters like the Roman God "Zeus" or the underworld king "Hades" will make luminescent prints look more surreal than ever. [Get 1000 Vector Designs for FREE]
04. Black and White Prints:
Black and white prints have always been and will be on-trend. Two classic colors fused into one to bring out interesting effects on t-shirts. The black and white contrast creates a spacious appeal.
Such contrast also creates the most head-turner effects. Letters in white spacing or bold black colors are both useful when creating contrasting effects. It may not be a new trend, but we will see more of it in the upcoming years. What's more, creating a black and white print is fast and cost-effective.
05. 80's and 90's Prints:
Not everybody likes vintage t-shirts, but those who do love them. It's great to have a t-shirt that looks 20 years old, both in appearance and print. Faded tees are in significant demand nowadays, and in the coming years, we will only get to see more of them.
Go for softer shades that will make your tees look more genuinely vintage. It is a great opportunity for discharge inks in a screen printed t-shirt to get a worn-out look.
06. The Wild Side Prints:
For the coming of age generation, these t-shirt prints are on-trend. It is essential for the ones trying to get back to the basics of life. People realize that it is important to unplug from their own "daily affairs" and spend time with nature.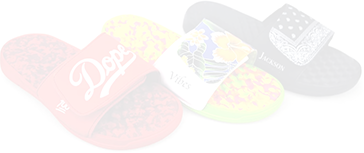 Boston based custom slide sandal maker has become $10 Million company using an online designer and unique growth marketing.
Read more
These prints could be outdoor adventures, favorite quotes, camping, hiking, etc. You get the idea! The prints would, in turn, help people head outdoors and have a scintillating experience of nature.
Geometric and Solid Color prints: The ones with a progressive bent of mind are the perfect t-shirt design and a haven for the minimalists. The t-shirts are usually kept in one or two colors with a simplistic design. No wonder we see more of these designs in the runways by famous designers. We believe this is soon going to hit the mainstream.
07. Abstract painting prints:
T-shirt Screen Printing with paintings have been around for quite some time, but now it's time for some abstract paintings. We believe it is also the time for some renaissance art on t-shirts too.
Patterned accents attract more attention to the t-shirts elements that are usually ignored—for example, abstract prints on the sleeves, pockets, neckline, hems, etc.
08. Bold Letter Prints:
It is yet another simplistic design t-shirt that is going to be chic in the coming days. Typographical prints with quotes and slogans symbolized rebellion and a strong attitude.
We think these street-style contemporary designs will also hit the runways. The best part is these prints use up less ink and are less labor-intensive, plus it brings out the wearer's character.
09. LED Tshirts:
It is not really a T-shirt Screen Printing, but we had to include it on the list of its growing popularity. It is soon going to be the favorite of today's needs.
These illuminating led change patterns in real-time, which makes it a true head-turner. It can revolutionize t-shirts in many ways, and we are expecting to see it on runways and what our led t-shirt designers can do with it.
We believe these 10 T-shirt Screen Printing Trends will soar to new heights. What are your predictions and likes? Let us know in the comments.
10. Typography:
Aligning text to the left, right, bottom, top, or anywhere in the design area makes it possible with text art. The text itself features a design that requires graphics like pictures, clipart, templates, etc. The gamut of simple words with colors and fonts is powerful enough to bring in a dynamic and illustrative statement.
Conclusion:
The advancement in screen printing technology is evident with the change from manual to automatic screen printing presses. It will continue to be the best print method to grow your business with custom products.
The future of screen printing will always support your marketing efforts.
Related Questions:
Is screen printing still trending today?
Screen printing is the most used printing process, and some of the famous industries that perform this job are Threadbird, Oregon screen, Deluxe screen printing, etc. Moreover, digital printing is the main alternate for small runs having fewer orders. Because screen printing incurs more cost for screens and ink, it is profitable when printing orders in bulk.
What is the difference between screen printing and silk screen printing?
There is technically no difference as both use the same technique of printing. However, in earlier times(even now), silk was used in the printing process, carrying the name silk screen printing. Otherwise, there is no such difference.
Which is the best ink for screen printing?
Plastisol ink is used as the best ink for screen printing. Because it is thick, durable, versatile, and provides a clear and crisp image. Moreover, plastisol inks are easy to mix and long-lasting. It is also widely available in the market.
Does the screen printing ink crack?
No, it does not. Plastisol ink, by the name it is plastic in nature.  The cracking occurs due to a lack of proper curing and drying.

Do you have printers? Are those printers sitting idle?
Become a Print-on-Demand dropshipping app like Printful or Printify. Dropship your merchants' orders.
Know more