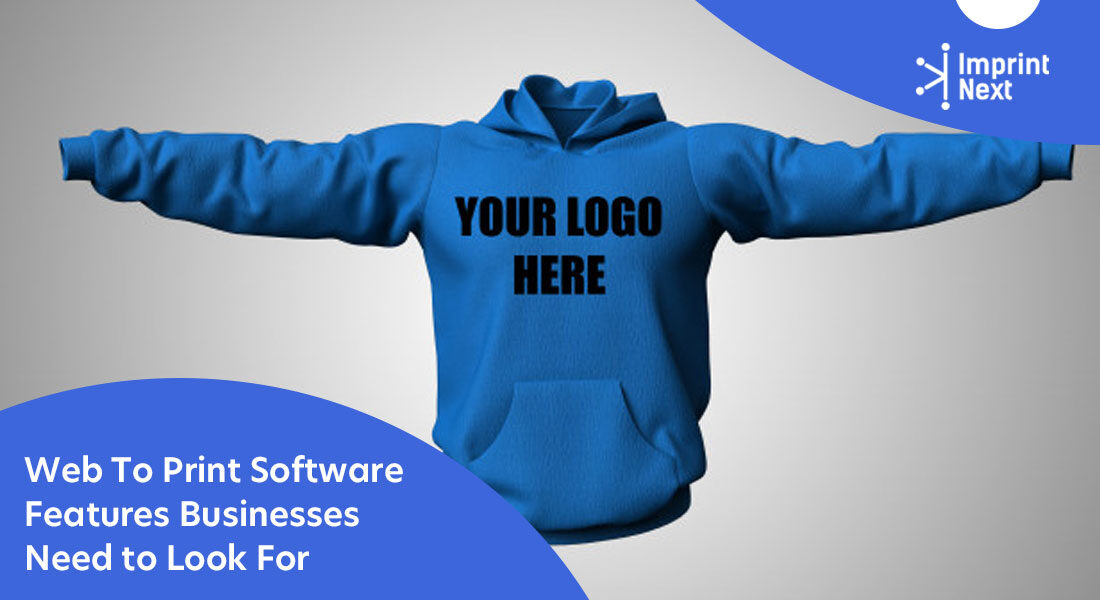 Last Updated on: 13th December 2021, 01:11 pm
Web to print is the latest buzzword in the e-commerce industry. And Why shouldn't it be? After all, web to print software is what makes product customization a reality. And we already know the benefits and necessity of customized products in today's market. Customers want more and more products to be customized for them, which makes web to print solution viable for today's e-commerce industry. If you too are planning to buy web to print software for your e-commerce business, we are here to help.
Top 5 Web to Print Software Features Businesses:
01. Flexibility and Scalability:
A web to print solution should be flexible enough to be able to integrate with a various e-commerce platform and adapt to changing web technologies. Today's most software come with all the trimmings, more than a customer needs. But the adoption rate is close to nothing. Some companies work with a network of 3rd party providers which makes for sluggish customer service and support. You need a solution that is not only feature-packed but has the ability to mould into new and upcoming software technologies too. Moreover, it should be highly scalable, in a way that it should be able to grow as your business grows.
02. Powerful Backend Admin:
Without a backend admin, a web to print software will become stoic and out of the e-commerce business' control. The backend admin should have features that gives complete control how it will function in real-time. Businesses can streamline their needs and empower their e-commerce to act in a particular way that is necessary.
The backend admin is like the cockpit of the web to print solution. Without it, it will become just a blob that nobody likes. You need to be able to provide what your customers need, giving them the customization experience they want. If you have a powerful backend admin, you can really shine out when it comes to customer experience and satisfaction.
03. Adapt to New Technologies:
A good web to print software will ensure that it reaches its full potential. It must be able to change as per changing technologies. It should be able to leverage current technologies to adopt new ones.
04. Easy-to-Use UI and UX:
It's a no-brainer that if a software is not easy to use, no one will use it. It is especially important for a web to print solution because the primary advantage is to standardize the marketing efforts of businesses and franchises.
E-commerce businesses must make sure to walk through the user's experience, customization and ordering process of the web to print solution before considering to purchase. On one hand the user interface should be made simple and on the other hand, the user experience should be made engaging to keep customers hooked through the whole process, from selecting a product to making an actual purchase.

Do you have printers? Are those printers sitting idle?
Become a Print-on-Demand dropshipping app like Printful or Printify. Dropship your merchants' orders.
Unlimited Merchant stores. Dropship and Fulfil Merchants' orders. Manage merchant invoice, sales commission, etc. Merchants sell the designed products in shopify, etsy stores, etc.
Know more
05. Highly Customizable Print Features:
Print features are like embellishment, without it, a web to print software would seem like a dead weight. It is of added value to having a web to print software with various customizable print features such as text art, preloaded templates, designs, and cliparts.
Sometimes customers may just want some vector art on their products instead of creating a new one themselves, this is where customizable prints come in handy.
Take care of the above-mentioned points before deciding to purchase or subscribe to a web to print solution. It may not be perfect for all businesses, but if used effectively, it has the potential to bring in higher sales and customers. Like Philip Kotler once said – "Customer is the king in marketing, and in this new age business, Customization along with quality is the surest way to win over the King."

Do you have printers? Are those printers sitting idle?
Become a Print-on-Demand dropshipping app like Printful or Printify. Dropship your merchants' orders.
Know more