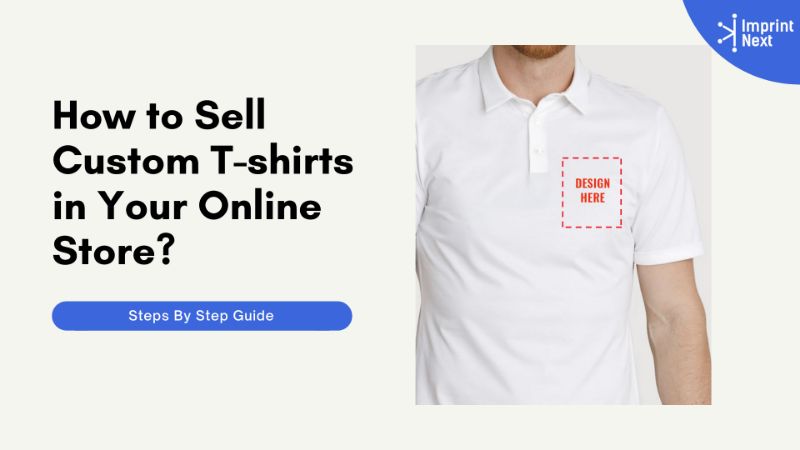 Last Updated on: 31st December 2021, 11:12 am
Aspiring custom print shops also have faith in starting up any clothing-based company. Thus, once they are exposed to the printing industry, they can do it smoothly. But when you start to work on the new business, you face challenges and get stuck.
Although these barriers are small, they can appear from design to printing at any time during the entire process. Even if you do not know the full specifics of t-shirt printing, this indeed happens. Moreover, competition becomes easier when you grade up your business practices. Such as product customization. But why do you need it? Custom T-shirts make it possible for people to be part of what they are doing.
You might think this just applies to company owners and their staff, but the implications of branding go far further! If you are a church, a corporation, or a team, or even a group of friends, using branded shirts is a perfect way for you to make the world understand that you have been unified and united! You get your online business to the next level so that you can beat your competitors.
Moreover, we know very well that every designer has his way of working, and each printing shop operates according to its own rules.
However, we have provided a step-by-step guide, from setting up an eCommerce store and integrating t-shirt design software into marketing. That can help you develop and manage your company successfully if your short-term aim or dream is to have your own shirt printing company.
1. Build a Business Plan for T-shirts:
It is necessary to have a robust business plan to succeed in any sector. You should note that it has a wide variety of viewers depending on their quality, design, and style regarding t-shirt printing.
You have to think about where you want your product to sell and market. It's very important to know the audience for a T-shirt company, as the T-shirts can be multifaceted, all-inclusive, or very sleek. You will have chosen your design and an idea of your audience at this stage, but what about your competitors? Have you looked at them and figured out where their tees are being marketed and sold?

Do you have printers? Are those printers sitting idle?
Become a Print-on-Demand dropshipping app like Printful or Printify. Dropship your merchants' orders.
Unlimited Merchant stores. Dropship and Fulfil Merchants' orders. Manage merchant invoice, sales commission, etc. Merchants sell the designed products in shopify, etsy stores, etc.
Know more
Take the time to do market research that will help you understand the audience before you start selling. You can also ensure that your audience can quickly find your products on the right platform.
2. List the Niche Industry:
Divide the business into two primary forms:
Centered on customer requirements
Depending on the age of the clients
Prepare a checklist of the following questions to identify the correct niche:
Are you going to sell printed t-shirts for children or young people, teenagers and adults?
Is it possible for your customers to design their t-shirts, or do you have a set choice?
Are you going to target a market in various age groups? For example, teenage Printed rock band t-shirts or adult sports printed t-shirts.
Do t-shirts' fashion and quality reflect current trends in the market?
3. How to Identify Keywords?
The start of keyword research is one of the fundamental steps. You can use Google Keyword Planner for this.
Add some niche keywords, add country goals, and see words and sentence suggestions. Furthermore, increase the search volumes, the competition level, and the proposed quotation to monthly offers.
It is better to get 1K to 10 K visitors per month for search volume. Anything less than that means there is no space for it.
Concurrently, you get ideas about your rivals and get the concept of high quality of business intent with the suggested major.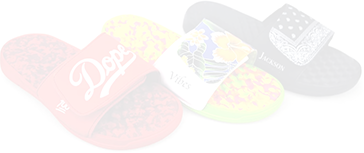 Boston based custom slide sandal maker has become $10 Million company using an online designer and unique growth marketing.
Read more
It would be best if you prepared a business plan based on market analysis. It will help if you remember stuff like when making a custom printed T-shirt schedule.
The mission of your business –which may include selling high quality printed t-shirts at cost-effective rates.
Will you create simple models and designs or buy pre-made designs?
Know where your raw materials are to be purchased. Do you have a stationary seller, or are you going to buy basic t-shirts from a brand?
Try creating marketing ideas through the use of events, social media, fairs, conferences, etc.
Analyze the market and know how you can differentiate your brand from the others.
Collect supporting documentation such as concept samples, distributor deals, and t-shirt printing statistical evaluations
Get a license for your location and business form.
4. Financial Aspects:
It is essential to know what everything would cost you before you start a company like this.
If you are a long-term entrepreneur, your financial plan should include:
Set and varying cost expenses and assumptions
Investment costs
Income priorities and income capital
Analysis of break-even
Company ratios including stock turnover, payable accounts, and debt ratio
Earnings or losses weekly
Large margin annually
Printing quotes from numerous t-shirt printers are available to match costs and the best offer without compromising on quality. It will help you determine what prices your T-shirts need to sell after discovering these aspects. You must also know how long your T-shirt printing business will take if it doesn't perform as you like.
5. Avoid these Mistakes:
You can experience each stage of the planning process if you have a solid business plan. Often startups or entrepreneurs who run a single-person company feel that a business plan is not required.
It is not a good strategy, however. Make sure to prevent the following errors:
Do not participate in market analysis or project benefit and loss.
Not brand your company enough (Will clarify later in the post).
Start business before you know how to accept and fulfill order delivery.
Open an online shop with Web-to-Print tools.
There are not enough models for T-shirts, design, colors, and clipart.
Failure to know web functionality and app management.
Failure to verify final printing consistency (printed t-shirts).
Unable to resolve the problems faced by every company.
6. Choose an Ecommerce Store:
The second important thing for an online T-shirt printing shop is to set up an eCommerce store. You've got two options here:
The largest instances of hosted websites are Shopify and Woocommerce. These platforms have an incredibly low start-up expense, the most significant advantage.
Purchase the online shop, upload the company logo, choose a theme, and printed shirts sold on the web. Hosted platforms are perfect for start-ups and are ready for you.
You can't have an individual template of your choosing or add other personalized elements to your shop, which is the only downside to these platforms.
You can nevertheless choose from many plans and have a great shop.
7. Have a Self-hosted Platform:
Create a customized and self-hosted e-commerce solution for your company with popular platforms like Woocommerce, Magento, PrestaShop, OpenCart, etc. It will, of course, allow your design, give you the freedom to make custom edits, give unbounded search engine optimization options, and allow you the convenience of adding items and setting prices.
Here's a downside for costly start-up costs. So you can consider making a self-hosted website if you have enough capital and are optimistic about the promising future of your business.
8. Get an Online T-shirt Design Software:
Nothing is better than to invest in a state-of-the-art product design platform when you sell customer shirts.
By encouraging your customers to build themselves, you can differentiate your online store from others and add a personal touch.
You can initially purchase an online t-shirt designer software that meets your customers' basic requirements. Then you can upgrade the web-to-print program and add new features if your company is doing well.
Because your loyal customer base will be built up by then, you can raise sales by introducing new features.
You can purchase a web-to-print tool and enter your e-commerce store from many companies. If you're having trouble with setup, the experts will also help you set up the whole shop.
9. Choose the right print method for the t-shirt:
It is time to print after you sort all the templates! You can print t-shirts using the five print method. They are screen printing, direct-to-garment printing, heat transfer printing, laser printing, and embroidery.
Therefore, the production process's success depends on whether you invest time in the manufacturing and printing processes you are using.
Let us review in detail the five printing methods and their drawbacks:
A. Screen Printing :
Screen printing is one of the most common methods when it comes to printing t-shirts. It also offers consistent printing and durable impressions.
The most efficient printing process in bulk production is screen printing.
It's a little difficult for screen printing machines if there are more than four or five colors involved. It could also take longer to print in such a case.
Drawbacks:
Can prove costly for multi-color printing
Take longer for intricate designs.
B. Direct-to-Garment Printing:
This printer operates like an inkjet printer, so there are no extra costs. It can correctly print several colored photos directly on the t-shirts.
The results of direct printing are as strong as the results of screen printing.
Of course, the quality provided by heat transfer is much better than the rate.
Here's an inkjet printer brief.
Compared to laser printers, inkjet printers are very cost-effective. They also have a luminous and dynamic output. If you can tolerate a little less technical side for low costs and higher color, the Inkjet printer could be your direction to take.
It's a little pricey, the only downside of this kind of printer.
Drawbacks:
Not recommended for bulk production
Provide high-Volume purchase discounts
C. Heat Transfer Printing:
Heat Transfer type of printing has been around for several years. The heat transfer phenomenon works well in photocopy machines and laser printers.
It includes printing and transferring designs from your PC with a heat press.
Heat transfer could prove a conventional way to manage a T-shirt printing business. You must print rapidly and in more significant amounts.
D. Laser Printing:
Laser printers are quite common to provide prints that last very long and are not affected by washing. Furthermore, after printing, the textile maintains a natural sense.
It does not appear as if a logo has been printed or printed unnaturally on t-shirts. Investing in a laser printer would be a smart idea if you wanted T-shirts that look professional and attractive.
The most recent method of heat transfer is plastisol transfer. This method of printing is done on heat transfer paper of high quality. If you receive an order for T-shirt printing, you can order stacks of printed material from the press and add it to the t-shirts.
You can print images very quickly through heat transfer.
Drawbacks:
Requests from the printer much time and unprecedented attention
In contrast with screen printing, less durable
A lot of investment is needed.
E. Embroidery:
Embroidery is an ancient method of printing. It is one of the most unusual printing methods since it uses a sewing machine that sews the design into a t-shirt instead of other printing methods.
Use this process to print many polo t-shirts. We also use embroidery to make company T-Shirts.
The style still looks very original, professional, and elegant when printed on a t-shirt, and many still prefer this form of print. It lasts a lot and it is not easy to come out.
Drawbacks:
Printing such T-shirts requires special knowledge and could take years to understand. You would also have to spend a lot on work to do it more thoroughly.
It is challenging to execute, sticking intricate and minute designs on t-shirts.
10. Choose a Supplier:
You must purchase blank T-shirts for printing after you have decided to enter the T-shirt business. Do some study and learn about a manufacturer that can supply you with blank printing shirts of decent quality.
Garment dealers also assist new business owners in finding t-shirts within their price range through various T-shirt options. You will settle on the price points and other considerations for your t-shirts after a few orders and manufacturing processes.
Here are a few things you need to remember:
The product's consistency. Fans won't buy back if a pattern faints or splits or a T-shirt shrinks or rips.
Concentrate on the blanket shirt stuff, print technology, and compose your design file.
Make sure you are in good touch with your supplier by wasting time and money on any defective shirt from your production schedule. Consider the physical features of the content to be printed.
Print the t-shirt to blend into the middle of the shirts and not cross over into the collar or sleeves. (Small, medium, and large)
So the design should remain abstract and should not be influenced by these variables if it produces at other points in the Shirt.
The industry provides a wide range of inks. They are high-density ink (thick- and rubbery gel ink) (made for textured and dimensional appearance) and foil tint (think glossy pregnancy).
You can select the one that suits your fabric better and meets your customer's needs.
11. Set-up Your Custom Printing Infrastructure:
You have to set the printing infrastructure or a facility where you can print without any failure once you have finished deciding on the type of method for the printing and the T-shirt printer.
It is advisable to have a printing studio with well-kept printers, a finishing machine, and a coating.
The printer should also print n design number on different fabric quality since customers who require printed t-shirts could also require custom hats, bags, jerseys, etc.
12. Design Process:
Indeed, the product design process is long enough to explain in a detailed manner. Moreover, get a brief idea of how the design process gets into the product customization process.
Decide on your color schemes: if you first select your color palette, you will look at the missed specifics until it is too late. It doesn't matter whether you choose the fabric first or the ink while working on an order from scratch. But there's undoubtedly a link between the two in the final document. It helps you to simulate and verify the color combination of the clothing by creating mock-ups.
Save yourself and another copy for print: Once you receive your customers' final design, an editable file must be saved for you so that you can make changes later when necessary. You either have to go back and make changes or ask your client to do the same if your printer has problems resulting from the file's dimension or resolution. In the worst-case scenario, they might have to start from scratch.
Print the t-shirt: Last but not least; you can print the t-shirt in any way that you want using your choice of printer. If you are not happy with the pressing process, it is easier to hire professionals to do the job. After you print the tee, you can cure the garment and insert the ink into the shirts to make it as easy as possible to clean.
13. Build a Logistics Facility:
The order for the shirt must be shipped on time by your customers. Ensure a successful delivery process in three ways:
With the support of your team and your employees, you can manage your orders separately.
Offer your goods by the shipper who can manage your orders.
Link to a logistics company that can manage and complete your warehousing.
The packaging and distribution of your t-shirt order are many benefits, as it is inexpensive and versatile. So businesses who only began to carry out their logistics also chose to.
However, you can opt for warehousing from a third party if your company prospers, and you get money to outsource. You will find a range of companies responsible for storing, packaging, and delivering your orders.
14. Marketing:
Start marketing with online banners, ads, brochures, and business cards about your upcoming companies. Market your brand on social media platforms too.
Word of mouth marketing is also very relevant if you want to spread the news to the local people about your printer. Wear and step out of your products.
Place them on Instagram by clicking the images by talking to people. It's a big difference. There are also printed t-shirts with the business logo.
Please do not hesitate to sponsor events, advertise online, and use other paid tactics.
Run online polling and surveys and frequently post to get people to follow you.
15. Inspire Your Customers:
You can eventually start selling a few t-shirts, last but not least! Call on the customers to unleash their imagination and inspire them to design as well as possible.
Carefully ensure a user-friendly interface tool and a secured checkout.
Reduce cart abandonment. Print the right designs on the right t-shirts and give your customers a good smile.
You don't need to know programming or coding to set up an online t-shirt printing store seriously.
It would help if you had something as an artist string and a trendy sense. You can also begin with minimal inventory, funding, and equipment with a business like this.
Conclusion:
And if you obey the steps above, you can do it all right on your t-shirt. However, they don't ensure success.
It would be best to consider all your business constraints, get the right web-to-print apps, custom printing, and T-shirt suppliers.
Find a cost-effective way to print and sell t-shirts to your customers. And after all, these are in place. All relevant customers have to search out a winning marketing plan.
But if you do any of these correctly, you will stay ahead of the competition in an e-commerce business.

Do you have printers? Are those printers sitting idle?
Become a Print-on-Demand dropshipping app like Printful or Printify. Dropship your merchants' orders.
Know more