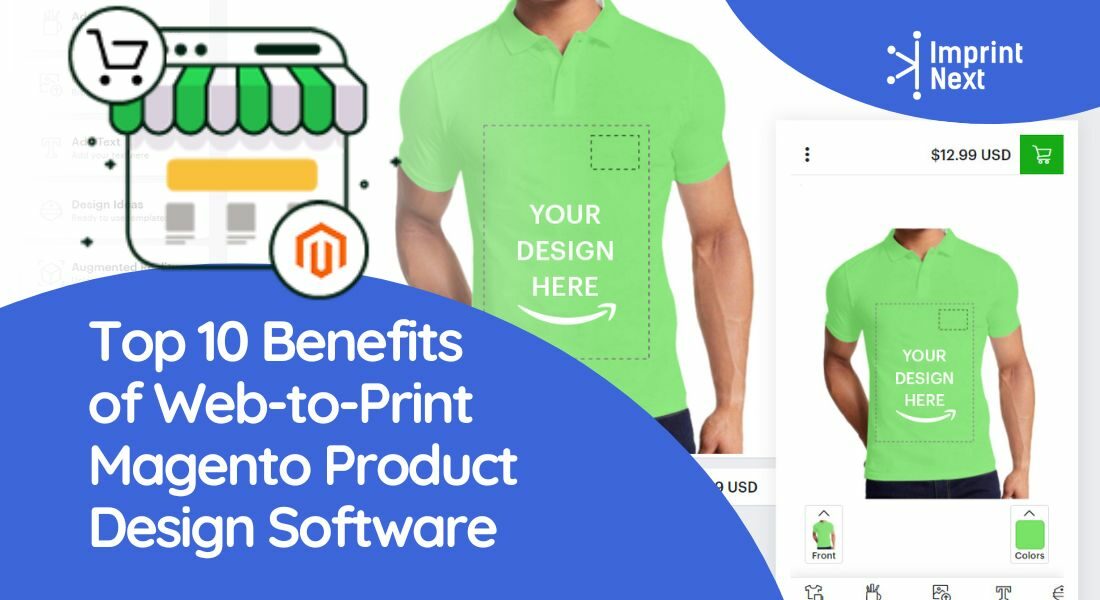 Last Updated on: 12th August 2022, 06:39 am
Thousands of online stores in Magento and you are one of them. You have made a lot of marketing efforts and spent thousands on ads, but conversion is still unsatisfactory. The reason for this failure is that the customers' buying behavior is changed. You have the same thing that others offer. Maybe you have different brands but you are following the same selling format. Therefore, the solution is you need to change the way you sell. That is to say, you need to allow people to customize products from your online storefront.
The ideal one persuades people to purchase. But the incorrect one drives away your customers.
Consequently, having a solution that is best for their company and end consumers is a struggle for many Magento store owners.
You have come to the right place if you're trying to figure out what you can accomplish with a design tool.
1. The High Demand for Custom Products:
The majority of Americans—roughly 75%—prefer brands that offer something unique rather than just offering the same thing.
Because there is such a large demand for t-shirts, there is also always a lot of rivalries. There are probably thousands of companies offering the same type of t-shirts that you are selling.
Additionally, you will find it much harder to draw customers due to changes in consumer behavior. They swiftly switch between several brands.

Do you have printers? Are those printers sitting idle?
Become a Print-on-Demand dropshipping app like Printful or Printify. Dropship your merchants' orders.
Unlimited Merchant stores. Dropship and Fulfil Merchants' orders. Manage merchant invoice, sales commission, etc. Merchants sell the designed products in shopify, etsy stores, etc.
Know more
2. Let Customers Choose you Over Your Competitors:
There are many reasons why a potential customer could pick a rival brand over yours. The most frequent factors, however, are product availability, costs, quality, delivery costs, and a better customer experience.
You must provide clients with a cause to visit your store. A consistent selling proposal is helpful in this situation.
It's essential to have a consistent selling proposition that expresses an advantage that sets your store apart from the competitors.
3. Magento Product Designer Tool for Selling Custom Products:
The market for personalized products is expanding rapidly. From 2021 to 2028, it's projected to rise at a 9.7% annual rate.
Off-the-shelf items are no longer preferred by consumers. There is a rising need for original artwork, graphics, and t-shirt designs.
By offering personalized t-shirts, a t-shirt design tool in your shop can help you draw customers in. It elevates your goods above the competition and encourages customers to buy.
ImprintNext Magento Product Designer tool created especially for the Magento platform provides all the features you require for customers to personalize products.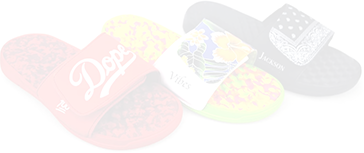 Boston based custom slide sandal maker has become $10 Million company using an online designer and unique growth marketing.
Read more
Our design tool may transform your Magento store into a creative hub thanks to its special features and ease of use.
4. Thousands of Design Attributes to Customize T-shirts:
If you have a large collection of ready-made designs, the artwork manager is a great function. Ready-made artworks can be imported and assigned to one or more goods. Customers can choose artwork and add more customizations if they don't want to put much effort into the design.
The product design tool enables you to offer ready-to-sell product templates by providing thousands of customizable clipart.
5. Let Customers Upload their artwork and add text features to design eCommerce merchandise:
With the help of a design tool, your customer can effortlessly add a sentimental photo to their purchase. They can add an image from their smartphone using the drag and drop feature.
Even better, they can instantly upload a photo from their social network or cloud accounts. They can also tweak the design using a variety of sophisticated image filters and tools.
Additionally, make it possible for users to contribute names, quotes, messages, etc. Additionally, they can enhance their writing by using a variety of advanced editing options including stroke, shadow, object location, and many more.
6. Easy Back-Office Admin Panel for Shop Owners:
You can manage all aspects of the tool easily from the admin panel.
As per your business logic, you can customize the look of the tool.
7. Easy to Customize items, Even for Beginners:
Customers can simply control things like undo/redo, zoom, reset, etc. when making a t-shirt. Additionally, kids can download or save their designs and post them on social media sites.
Customers can control several layers on a product while modifying thanks to the layer management capability. Even certain canvas layers can be locked by them.
8. Make your customers' shopping experience more delightful:
There is scarcely any room for anything to go wrong when your customer experience is flawless. Delivering a simple, frictionless experience to your customers is the key to satisfying them.
Thousands of clients looking for a bespoke t-shirt will come to your business after you add a Magento t-shirt creation tool. Of course, you want them to make a purchase from you.
As a result, you require a Magento extension that strikes a compromise between functionality and usability.
When looking for a Magento extension, many business owners wind up buying a solution that their end customers find quite challenging. Users find it challenging to use the tool and obtain the required product when the UI is complex.
The situation is a nightmare for company owners. It does not provide a return on investment and keeps you from accomplishing your goals.
9. Production Automation Features for Quick Order Processing & Delivery:
There are numerous procedures that must be completed before a customer's order may be printed. You'll realize how complicated the entire process is if you manage the printing process manually.
You or a staff member manually verify the graphics file for flaws once a consumer submits it. If there are revisions, there is a continual back and forth for permission between you and your consumer.
This traditional method prolongs the time needed to complete orders, is time-consuming, and is prone to mistakes.
You are given the necessary tools to meet these issues with our Magento T-shirt Designer Extension.
10. Easily Manage Orders in Bulk:
Buyers in the B2B market want a better browsing experience and personalized products as a result of B2C eCommerce.
Use a Magento T-shirt Design Tool to enable custom printing if your company frequently sells items in bulk.
In this approach, you can draw in companies, groups, NGOs, sports communities, etc. that are looking for items made from personalized t-shirts. They can perform adjustments with the tool, such as adding logos and marketing messaging, among other things.
For instance, a sports organization is looking for t-shirts featuring names and numbers. Simply enable the Name and Number Import functionality in the tool's backend to get started. End users can receive a preview of all the tees after entering the necessary information in the front end.
Final Words:
Success depends on incorporating a customization tool that is simple for end users and provides the scalability a business needs. We are aware of your company's objectives and provide a Magento T-shirt Design Tool customized for your company.

Do you have printers? Are those printers sitting idle?
Become a Print-on-Demand dropshipping app like Printful or Printify. Dropship your merchants' orders.
Know more