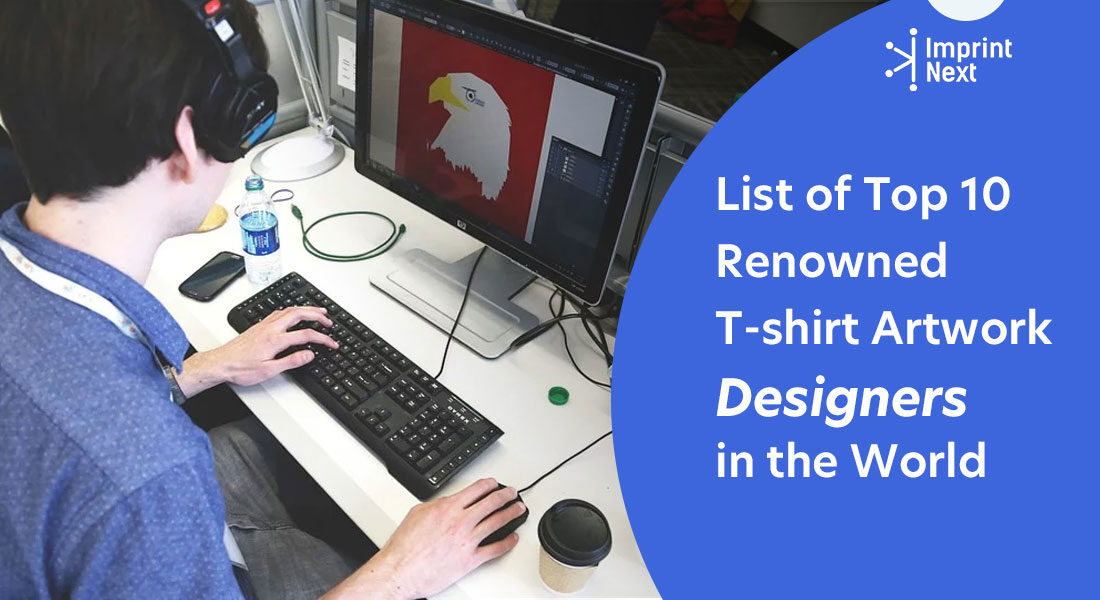 Last Updated on: 25th September 2023, 12:38 pm
When you need some t-shirt artwork designers, you will turn to Upwork Behance and such. However, it will work perfectly; what if you need something unique and original. Similarly, if you are an established brand looking for the world's best artwork designers, this list is just for you.
Here are the top 10 renowned t-shirt artwork designers in the world:
01. Jeff Finley:

Jeff is a creative artist, designer, author, and musician. He is a passionate artist as well as a musician. Till now, it has started three music bands and has written a few successful books.
Moreover, he also hosts a podcast about its life and journey.
Additionally, his clients include Warner Bros Records, Sony Music, Adobe, Coca-Cola, Nike, etc.
02. Derek Deal:

Derek is a creative artist and currently working as the Creative Director of Time Warner Inc. He is an accomplished illustrator and designs stunning artworks.
Similarly, some of his clients include Time Warner, Time, Sony, People Magazine, Warner Music Group, etc.
03. Frenden:

Frenden is an accomplished artwork creator and designer. He currently markets his 600+ brushes on his website and is the creator of his desktop illustration software – Clip Studio Paint. However, he can be contacted at [email protected] for design work.

Do you have printers? Are those printers sitting idle?
Become a Print-on-Demand dropshipping app like Printful or Printify. Dropship your merchants' orders.
Unlimited Merchant stores. Dropship and Fulfil Merchants' orders. Manage merchant invoice, sales commission, etc. Merchants sell the designed products in shopify, etsy stores, etc.
Know more
04. Laurie Shipley:

Laurie is a freelance graphic designer, surface pattern designer, and illustrator.
Likewise, he has his store and creates artwork for apparel, packaging, etc.
05. Killer Napkins: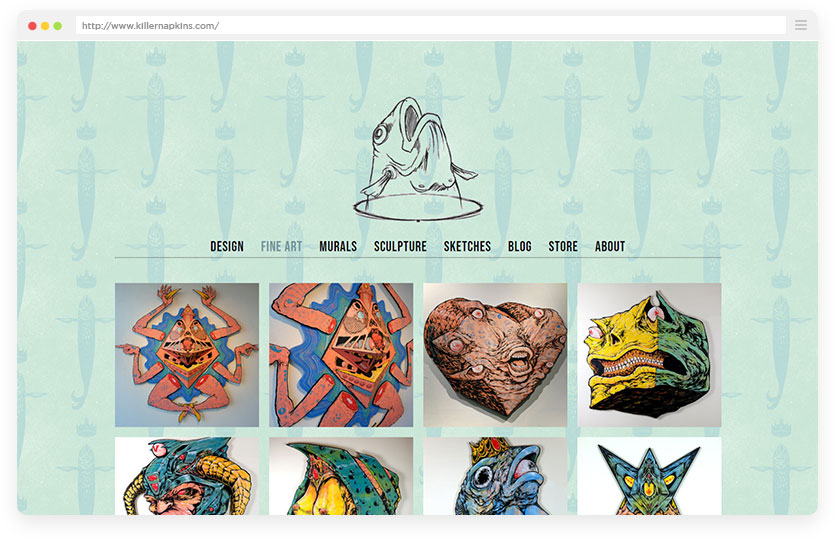 Jason is a creative artist with a passion for creating unique designs by combining cute and horrific.

Likewise, he has his store, where he sells his weird but unique artworks.
06. Corefolio:

Corefolio is a recognizable artwork creator in the horror genre. Inspired by classic zombie and horror films, his distinctive style and gory details have created fame in the industry.
Moreover, he runs his store and blog as well.
07. Ithew:

Facebook: @matthewskiff
Instagram: @thew
Ithew creates stunning color artwork, giving extensive attention to detail. The brand has its store selling creative posters, patches, etc.
Likewise, check out its website to learn more about the theme of the work Ithew has done.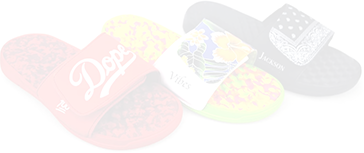 Boston based custom slide sandal maker has become $10 Million company using an online designer and unique growth marketing.
Read more
08. Joe Carr:

Joe, a creative artist from LA. He likes to draw from pen and ink work to copper and paper. Moreover, his illustrations are inspired by culture and literature.
09. Lucky1988:

The designer goes by the name Luckly1988 on Flickr and creates amazing artwork and illustrations. Find all his artwork here to find more about the designer's taste in art.
Therefore, the only way to contact the designer is through mail-in Flickr. However, you have to admit, and the designer has a pretty unique taste in art.
10. Geoff May:

Geoff is a freelance designer in the music and sports industries. He does a lot of merchandise designs.
He has impressive client lists such as Disney, Drake, Eminem, Imagine Dragons, Lil Wayne, and many other international musicians and bands.
Related Questions:
How to print on a t-shirt?
There are three major printing methods to print on a t-shirt such as a screen printing, direct to garment printing, and heat press.
Which is the best area to print graphics on a t-shirt?
The left chest area is the best place to print graphics on a t-shirt.

Do you have printers? Are those printers sitting idle?
Become a Print-on-Demand dropshipping app like Printful or Printify. Dropship your merchants' orders.
Know more