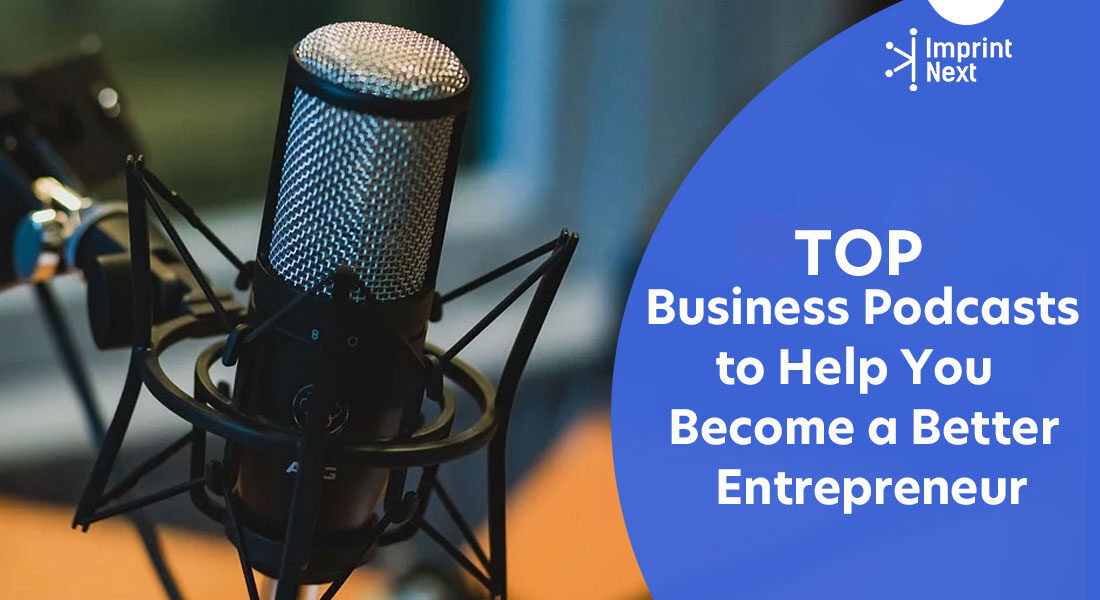 Last Updated on: 13th January 2023, 01:37 pm
If you have ever met an entrepreneur and asked them how they succeeded, they would invariably mention self-education. Experience, books, blogs, tutorials, courses, and podcasts. Yes, there are many podcasts dedicated to entrepreneurs who want to get ahead in their business.
For all other sources of information, you have to give your full attention, but with podcasts, you can listen to it while jogging, driving, having your lunch, and just about making your daily work productive. So, today, we are here with a list of top business podcasts that will help you get where you want.
Business Podcasts to become a better Entrepreneur:
01. HBR IdeaCast:
Hosted by: Sarah Green Carmichael
Being a business owner, you should be reading Harvard Business Review, but maybe you don't have the time. Therefore IdeaCast is the next best thing, and you can listen to it in your leisure. It features weekly discussions about business management and often with interviews with industry leaders. The podcast usually presents advice from real-life case studies.
02. Tony Robbins Podcast:
Hosted by: Tony Robbins
Tony Robbins is probably the most preferred voice when it comes to personal and professional development. He has created a world-class brand from the ground up. His inspirational message can be applied by everybody, from students to employees and employers.
03. Mixergy:
Hosted by: Andrew Warner

Do you have printers? Are those printers sitting idle?
Become a Print-on-Demand dropshipping app like Printful or Printify. Dropship your merchants' orders.
Unlimited Merchant stores. Dropship and Fulfil Merchants' orders. Manage merchant invoice, sales commission, etc. Merchants sell the designed products in shopify, etsy stores, etc.
Know more
Mixergy brings experienced professionals from a diverse field of expertise. It is aired several times a week and interviews people from diverse fields to talk about their area of expertise. He is loved for his extensive research of his guest. Each episode is gold. It also brings targeted courses where leaders teach solutions. More than 1000 experts have already contributed their own startup stories.
04. The $100 MBA Show:
Hosted by: Omar Zenhom
Some marketers come from a conventional background without attending a B-school. The podcast attracts over 50,000 listeners daily while discussing actionable advice to help you build and run a profitable business. He is always energetic and upbeat and brings the best business advice in the industry.
05. Duct Tape Marketing:
Hosted by: John Jantsch
It is targeted towards small business owners who are looking for marketing lessons on a budget. The podcast has been running successfully for over a decade, and since then, it has interviewed hundreds of experts, authors, and thought leaders. It covers a wide range of marketing, from using Google Ads to learning new trends and increasing productivity.
06. The Copywriter Club:
Hosted by: Kira Hug and Rob Marsh
It is a target for business owners who do their own copywriting or are just curious about the world of copywriting. Hosted every week, it covers topics to help you write compelling copy content that converts. It covers all copywriting arena, including product descriptions, website content, email marketing, PPC campaigns, etc.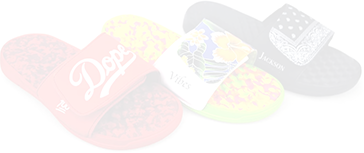 Boston based custom slide sandal maker has become $10 Million company using an online designer and unique growth marketing.
Read more
07. The Creative Empire:
Hosted by: Reina Palmer and Christina Scalera
It is made for entrepreneurs in the creative field or those who want to get more creative with their marketing. That would appeal to owners who are in the business of selling paintings, handmade clothing, floral arrangements, home-baked confectionery.
08. Nerd Marketing:
Hosted by: Drew Sanocki
Drew here regularly discusses his recent experiences with new businesses. There are tons of advice on how to start, grow, and market your small businesses with a focus on eCommerce-specific talks. He also shares his insider knowledge, resources, and private equity contacts.
09. The Jason and Scot Show:
Hosted by: Jason Goldberg and Scot Wingo
It targets entrepreneurs interested in the changing trends of commerce and retail. As a result, they constantly engage in debates on the future of retail. This interview-style podcast shares exciting insights from industry leaders and dives into using the latest technology in commerce and retail.
10. The Goal Digger Podcast:
Hosted by: Jenna Kutcher
Designed by women entrepreneurs who are willing to improve their business. Instead of traditional interviews, it gives a feeling of more of a live workshop. It goes from simple SEO and Instagram marketing to more profound subjects such as work/life balance, being a CEO and a mom, and making the brand more exclusive.
Related Questions:
Is Business Podcast Important?
Business podcast target people who are podcast listeners. As per podcasthosting.org, 55% of the US population listens to podcasts, and 48% of the population belongs to the age group of 12-34 years.
Can you become rich with business podcasts?
Yes, you can make money and become rich with podcasts streaming advertisements, crowdfunding, affiliate marketing, live event hosting, and more.
Can you make $100 a day with podcasts?
You can easily make $100 a day with podcasts provided you have a

Do you have printers? Are those printers sitting idle?
Become a Print-on-Demand dropshipping app like Printful or Printify. Dropship your merchants' orders.
Know more