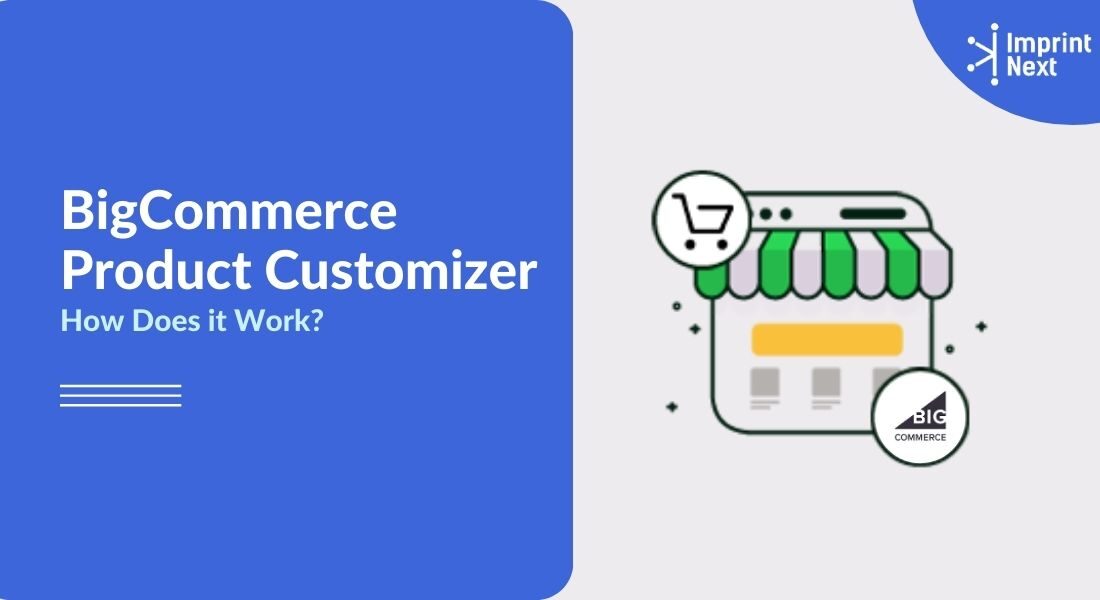 Last Updated on: 23rd December 2022, 01:36 pm
BigCommerce product customizer is a web application that allows customers to customize or personalize any product in your e-commerce store built in BigCommerce. While it is a fact that allowing customers to personalize a product is not possible with a standard BigCommerce setup. A lot of online merchants tried to make source code changes to the website's structure, but it is likely to fail until a dedicated product designer tool is integrated. As a whole, it is resource-intensive which is more cost-effective, quicker, and easier to use.
While in other cases, some brands use other product customizers to enhance the overall user experience of their website. It gives an open field of options to the customers as they can easily create several versions of products through customizations. As a result, it increases customer engagement on your website, where he can personalize and order a product as per their preferences. Moreover, it also adds to the benefit of returning visitors and increased brand loyalty.
How Does it Work?
BigCommerce Product designer integrates into the framework of your shopping store in BigCommerce. It comes with an application programming interface(API) that can integrate the product designer on a website, mobile app, or kiosk. The front-end part of the application is the design studio. Whenever a customer selects a specific product, they move to the product page where they can find the "Customize" option. Upon clicking it, the designer studio pops out features all design tools to customize a product based on color, text, designs, and more.
Next, comes the backend user interface. It is the control panel for shop owners. It has capabilities that give control over all the robust features we are trying to offer without being locked into the need for developer support to make simple changes and updates. This is key to the scalability of your growth and progression towards future iterations.
Why do you require a BigCommerce Product Customizer?
By offering product personalization/customization solutions, you go beyond the scope of expectations of your customers to achieve an impressive feat in the e-commerce industry. Pushing the boundaries beyond UI/UX designs of your online store what we are trying to achieve and customization is at the core of it all.
After all, you make business with your customers. And what do they like? It is the very first preference of your online business. So,
1. Customers take it as fun:
When you start a business online/offline, it depends upon what is liked by your customers. So, the idea of personalization is gladly accepted globally.

Do you have printers? Are those printers sitting idle?
Become a Print-on-Demand dropshipping app like Printful or Printify. Dropship your merchants' orders.
Unlimited Merchant stores. Dropship and Fulfil Merchants' orders. Manage merchant invoice, sales commission, etc. Merchants sell the designed products in shopify, etsy stores, etc.
Know more
Because product customization adds a personal touch to the product. When customers design their way, no matter if they are doing it for themselves or gifting it to their loved ones. They buy what they craved.
So, product customization is a great concept accepted by renowned brands of the world like Nike, Nissan, Blue Sky, etc.
2. Build Customer loyalty:
One of the major benefits of a personalization facility is, it builds a strong relationship between the seller and the customer. And there is no better way to gain customer loyalty than by giving them full access to design the product as per their tastes and preferences. And the primary reason is customer satisfaction.
Apart from that, it also enhances your brand loyalty. With all-around customization options, more customers feel attracted to your brand and they would prefer to buy more from you over your competitors in future purchases.
3. Skyrocket your sales:
Moving further to discuss advantages is about bringing more sales. Customers do not hesitate to pay extra for a customized item because they buy what they could never get from other brands.
As per a study conducted by Deloitte, one in every five customers won't hesitate in paying 20% extra for an exclusive product.
Moreover, product personalization also encourages word-of-mouth marketing. People would recommend your brand to others because of your offer of personalized services.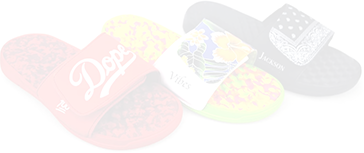 Boston based custom slide sandal maker has become $10 Million company using an online designer and unique growth marketing.
Read more
4. Get to know about customers:
Adding to the advantage of product customization is that a tailored order provides you with a more detailed overview of the needs, likes, and tastes of your customer than a regular purchase.
Brands will gather the information as consumers order personalized goods and use it to sell products based on their prior tastes.
So, we might claim that Product Personalization allows you to know your customers better and gives you an edge over your rivals.
How to Choose the Right BigCommerce Product Customizer?
The success of a web-to-print BigCommerce Product Customizer depends upon several factors. Such as ready-to-print files, easy to use, works for all e-commerce merchandise, easy back-end/back-office implementation, and more. Let's discuss each of these in detail.
1. Easy to use:
When you sell personalized products, the BigCommerce product design software used by your customers should have an easy-to-use design panel. It should have generic design features such as add text, template, clipart, fonts, name & numbers, image layering, and more.
As your customers are layman designers, without facing any difficulties they should love to design and order products from your store.
2. Generate ready-to-print files:
A ready-to-print file is a form of data interpreted and used by printing machines. To print an art/image onto printable surfaces like paper, t-shirts, mugs, signs, banners, and similar e-commerce items. High-resolution ready-to-print files support your printing system to get a clear printed image on the item.
Therefore, print-ready files are generated by a custom product designer tool which should be of high quality to produce sellable designs.
3. Works for all Ecommerce Merchandise:
We know most of the product design software focuses on providing customization functionality for t-shirts, jerseys, sweatshirts, or similar kinds. What if you are a seller of greeting cards, flyers, office stationery, signs, banners, promotional items, and more.
For that, you need a professional and versatile design interface. It allows customers to personalize all e-commerce merchandise with a printable surface on it.
4. Easy back-end/back-office implementation:
The BigCommerce product designer tool should be easy to configure your product catalog, design attribute, price rules, print method, modify language and currency, and more.
Choose a solution that gives you very user-friendly and scalable back-office support. So that you can implement your full print cycle requiring minimal human intervention.
Final Words:
To achieve specific requirements and an easy way to reach the vast majority of clients. The personalization facility is one of the necessities.
Providing a seamless customer experience where they can personalize an item they like to purchase. You have greater chances of selling and earning more through repeat customers.

Do you have printers? Are those printers sitting idle?
Become a Print-on-Demand dropshipping app like Printful or Printify. Dropship your merchants' orders.
Know more