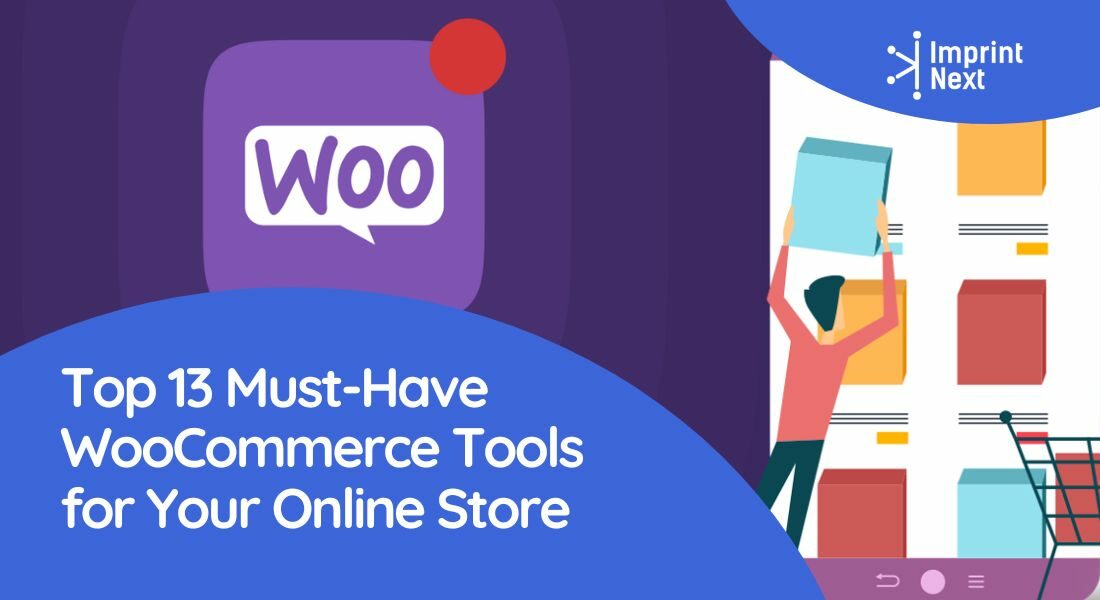 Last Updated on: 18th October 2023, 12:15 pm
You're definitely familiar with Woo Commerce stores. A Woo Commerce store is basically the most popular format of an online store. And because doing business online is a delicate and important process, you will want to install plugins. Special Woo Commerce apps, that will extend the functionality of your client stores. That, in turn, will make sure that the buyers of those stores are happy with the process and come back for more purchases.
But let's go into more details here! Why exactly do you need Woo Commerce plugins?
Reasons to Integrate Ecommerce Plugins in Online Stores:
Here are the 5 main reasons:
First, you need them to facilitate the process of purchasing from your online store.
Second, you need them to expand a store to include more languages and geographies.
Third, you need them to better the E-mail marketing efforts.
Fourth, you need them to gather more data and get more feedback about your client store.
Lastly, you need them to present the store's products in a better light.
13 Best Ecommerce Plugins for Online Stores in Woocommerce
So, without further ado let's jump in and discuss the 13 most essential Woo Commerce plugins on the Market! Listen up, if you want to rock your client sales!
1. Stripe:
Accepting payments is the most pleasant part of any Woo Commerce store. And stripe plugin is one of the best ways to accept your payments for Woo Commerce products.
Available to businesses in 40 plus countries and equally effective on Mobile and Web stripe is a must for all your agency clients.
And if you're worried about security, rest assured, that strong customer authentication will protect your data. The plugin is integrated with all the popular payment methods and works really fast.

Do you have printers? Are those printers sitting idle?
Become a Print-on-Demand dropshipping app like Printful or Printify. Dropship your merchants' orders.
Unlimited Merchant stores. Dropship and Fulfil Merchants' orders. Manage merchant invoice, sales commission, etc. Merchants sell the designed products in shopify, etsy stores, etc.
Know more
2. Constant contact:
Constant contact is a super popular way to send out newsletters and manage E-mail marketing. This plugin is its Woo Commerce integration. If you already have a constant contact account, then you'll see how easy it is to synchronize it with Woo Commerce.
The most useful feature of these plugins is being able to segment customers according to their purchasing behavior.
First time customers, lapsed customers, recent customers, repeat customers and prospects. It's important to take these segments into account whenever you're trying to devise your E-mail marketing strategy. The free version of this plugin will be perfect for most of your clients.
3. OptinMonster:
You can use the traffic your clients get, so much easier with Optinmonster. And this is how this plugin works: you can choose from a bunch of pre-built templates to add pop-up offers, coupon wheels, subscription boxes and other deals to your customers Woo Commerce stores.
And you can boost the leads and conversion rates with these beautiful forms and personalized messages. You can also create A/B tests to see which campaign works better and make adjustments. The plugin has a free version, but it's quite limiting. So it's better to go with the plus plan, which is 19$ a month and includes 2 sites.
4. WP Mail SMTP
There's nothing more frustrating; than spending lots of time and energy on an E-mail campaign to later find out that all those E-mails end up in a spam folder so WP mail. Therefore, SMTP is a plugin, that is designed to prevent that.
Basically, it uses simple mail transfer protocol to authenticate your E-mails and increase their deliverability. The free version of this plugin is more, than enough for most cases, but the pro plan has a lots of advanced features. Some examples are Microsoft and Amazon integrations and E-mail logs.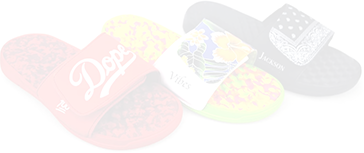 Boston based custom slide sandal maker has become $10 Million company using an online designer and unique growth marketing.
Read more
5. Advanced Coupons
Everyone loves coupons and Woo Commerce customers are no exception. The coolest thing about the advanced coupons plugin is that you can take those popular buy one get one deals to the online world.
This plugin is a great way to manage all the coupons of your client stores. For example, you can set detailed coupon rules to avoid coupon misuse and protect your profits.
Because this is the best coupon plugin for Woo Commerce, it may be worth it to get the pro plan for around 40 $ a year for a single Website. It will let you set up a loyalty program create advanced logo deals and schedule coupons.
6. Product export, and import plugin:
For any Woo Commerce store, it's important to be able to quickly import and export products. This plugin will let your clients do it in CSV format. Moreover, there's a free version of this plugin, but it doesn't include many features and the Premium version is 69$ per year for a single Website.
It includes features like support for, multiple types of products, options to filter products in different ways: bulk, edit, effortless, migrations, to and fro, and detailed history and logs. Moving inventory has never been easier.
7. Woo Commerce checkout manager
It will let your clients customize every single aspect of the checkout process. For example, you may want to force your buyers to create an account or include a shipping address or you can remove the order notes from the checkout form and add a personalized message before the checkout. The most helpful feature is to add conditional fields.
There is a free version of the plugin, but if you want to get more features, updates and support, it is better to go with a pro plan. These start at 20$ per Website.
8. Woo Commerce shipping:
It is an amazing plugin, that is built into Woo Commerce. It's specially designed to make the shipping process much easier and less costly. For one you can save up to 90% on USPS shipping; because you can print out your own labels, and secondly, it sends the order details to the shipping company automatically saving you lots of time.
Woo Commerce is only aiming at the US customers right now, but they are working on expanding their geography. Overall there is no reason why you wouldn't use the simple free plugin, that makes shipping products a breeze.
10. WooCommerce Product Gallery Slider
Adding a product carousel is a proven way to boost the sales of featured products. Woo Commerce product gallery is an easy to use plugin, that will help your clients showcase their products in the best light.
These carousels are um responsive and mobile friendly and they work with most of the things. If you decide to get the Premium version of this plugin, which is 44 $, your clients are gonna get even more advanced features.
For example, they're gonna have the infinite loop, more gallery layouts, uh the lightbox control and an option to add videos to the slider.
11. Pick plugins product slider for Woo Commerce.
Displaying products of a store well is very important and the best way to do that is to put them on a slider, if your theme or builder doesn't let you do that, this plugin will come to help.
The free version of this plugin will let your clients customize slider transitions, number of columns, loops and autoplay. If you want to set the slider to automatically display, top-rated, best-selling or related products, you need to get the Premium version of this plugin, which is 29$ and has extra 30 themes and layout options.
12. Booster:
Booster is super feature reach. It only promises to include more than 100 modules in a single plugin.
There is something with every step of the purchase process from products, pricing and checkout to payment gateways, shipping and E-mail.
The booster will let your clients customize their buttons and forms, display different currencies: upsell and cross-sell track users and view sales reports. The Premium version of this plugin is 60$ a year of support and updates or for a single site. So, when you think about the many tools and features, it's not that much.
13. Beeketing for Woo Commerce
It will make upselling, cross-selling and marketing efforts so much easier for your clients. The intuitive interface and the customizable templates will make sure, you can add sales, countdowns, and bundle up products, that are brought together and you can also give reward discounts and perks to people if they complete the order.
This reduces the percentage of abandoned cars and adds to the average purchase value of a Woo Commerce store.
Final Words:
And there you go, the 13 best Ecommerce plugins you need to install right now if you have an online store in Woocommerce.
These tools can help you automate and simplify a wide range of eCommerce processes. This will help you utilize your time and efficiency and concentrate more on your business.

Do you have printers? Are those printers sitting idle?
Become a Print-on-Demand dropshipping app like Printful or Printify. Dropship your merchants' orders.
Know more