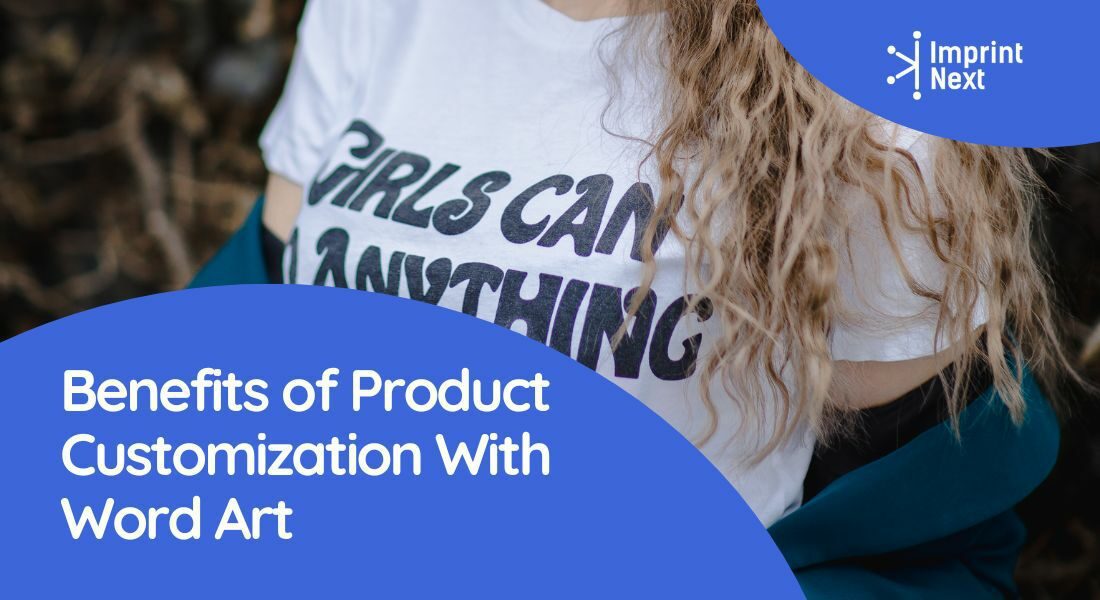 Last Updated on: 6th September 2023, 06:10 am
The ability to easily and efficiently add clean and well-designed circular and curved text placements to products is important for businesses looking to make a positive impact on their target audience. Our design studio provides an easy way for users to create professional and visually appealing designs without requiring extensive graphic design knowledge.
One key feature we offer is the ability to place text along a curved or circular path, which can be particularly useful when creating logos, banners, and other promotional materials. To use this feature, simply enter your text into the designated area and select the "curved" or "circular" option in the text settings. This will ensure that your text appears smoothly and professionally around the edges of your chosen product.
Overall, our focus on providing simple yet effective tools for adding text and graphics to products reflects our commitment to helping businesses and individuals achieve high quality results quickly and easily. By removing the need for extensive graphic design skills, we enable anyone to create beautiful and engaging visual content that can help them stand out in today's competitive marketplace.
Benefits of Text Art in Product Customization:
1. Create Dynamic & Captivating Designs:
One benefit of using our curved and circular text placement feature is that it allows users to create more dynamic and captivating designs compared to standard text placement options. This versatile feature can be utilized to produce one-of-a-kind logos, banners, and other promotional materials that are sure to grab people's attention and leave a lasting impression.
By allowing text to flow along a curved or circular path, we open up new possibilities for creativity and originality. This means that even if you don't have advanced graphic design skills, you can still craft visually stunning designs that set you apart from others in your industry. With just a few clicks, you can transform plain text into something truly special and memorable. Whether you want to emphasize a particular message or showcase your brand identity, our innovative text placement feature offers endless opportunities for self-expression and impactful communication.
2. Flexibility & Versatility:
One of the great things about our curve and circular text placement feature is its flexibility and versatility. It can be applied to a variety of different types of designs, ranging from straightforward text overlays to intricate shapes and patterns.
When using this feature, you have complete control over the shape and curvature of the text path. You can choose between linear, concave, convex, vertical, horizontal, and diagonal paths, among others, depending on what works best for your specific project. Additionally, you can fine-tune the text itself by changing font size, color, alignment, and other attributes to match your preferences.

Do you have printers? Are those printers sitting idle?
Become a Print-on-Demand dropshipping app like Printful or Printify. Dropship your merchants' orders.
Unlimited Merchant stores. Dropship and Fulfil Merchants' orders. Manage merchant invoice, sales commission, etc. Merchants sell the designed products in shopify, etsy stores, etc.
Know more
Whether you're working on a basic logo or an elaborate advertisement, our curve and circular text placement feature offers countless ways to enhance the overall look and feel of your design. Its adaptability ensures that it can accommodate various styles and ideas, making it suitable for both beginners and experienced designers alike. With so many customization options at your disposal, you'll never run out of inspiration or creative possibilities.
3. Easy to Use:
Using our curve and circular text placement feature couldn't be easier! Even those who are relatively new to graphic design or lack formal training will find themselves able to create polished and professional-looking work thanks to how user-friendly this tool is.
The interface has been designed with simplicity in mind. Meaning there are no complicated controls or technical terms to learn before getting started. Instead, everything is organized into logical categories and presented in clear language, making it accessible to everyone regardless of their skill level. Plus, the drag-and-drop functionality makes it easy to experiment with different layouts until you find exactly the right arrangement for your purposes.
In short, our curve and circular text placement feature eliminates the frustration and confusion. That often comes with trying to master unfamiliar design techniques. Instead offering a streamlined approach. That lets you focus on being creative rather than struggling to understand complex interfaces or concepts.
4. Save Time:
Our curve and circular text placement feature can significantly reduce the amount of time spent on creating designs that include curved or circular text. Unlike traditional methods that require tedious manual adjustments and tweaking, our system handles all the necessary calculations automatically.
This automation not only speeds up the workflow but also guarantees precise positioning of text along any given curve or circle. The result is a perfectly aligned design without any distracting gaps or misalignments caused by human error.
This level of accuracy saves time and reduces stress while producing higher-quality output. Thus, giving you peace of mind knowing that your hard work won't go unnoticed due to minor oversights.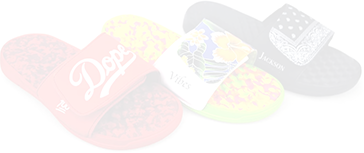 Boston based custom slide sandal maker has become $10 Million company using an online designer and unique growth marketing.
Read more
So whether you're working on a tight deadline or just looking to optimize your efficiency. Our curve and circular text placement feature delivers real benefits.
Say goodbye to fiddling with individual letters and hello to effortlessly creating professional-grade designs in record time.
5. Consistency:
Consistency is key when it comes to successful branding and marketing initiatives. By using our curve and circular text placement feature. You can maintain a consistent visual style throughout all of your designs. This helps establish recognition and trust in your brand, leading to increased customer loyalty and ultimately, growth.
With the ability to adjust curvature and other text properties, you can easily replicate your desired look across multiple projects. This allows for seamless integration within marketing campaigns, presentations, social media posts, and much more. No longer do you have to waste valuable time manually adjusting each element individually; our feature takes care of everything, saving you precious minutes that could otherwise be dedicated to more pressing tasks.
Moreover, since everything remains consistent, you can confidently send off designs to clients or colleagues without worrying about discrepancies. Your vision will always shine through, and your audience will appreciate the coherent and well thought-out presentation of your brand. So why not make life easier and start reaping the benefits of a uniform look today? Try our curve and circular text placement feature now and watch as your designs come together beautifully!
Final Words:
In today's competitive landscape, standing out from the crowd can mean all the difference in attracting potential customers. That's where our curve and circular text placement feature in web-to-print software comes in handy. It enables users to produce unique and attention-grabbing designs that set them apart from the rest.
By providing a simple yet robust solution, our feature empowers users to explore new design possibilities. Without having to dive deep into the intricacies of text manipulation. From logos and banners to flyers and postcards, every aspect of the design can benefit from this innovative technique. And with its user-friendly interface, anyone can utilize this cutting-edge technology to achieve stunning results without breaking a sweat.
Furthermore, incorporating this feature into web-to-print software adds another layer of convenience and flexibility. Customers can quickly access and modify existing templates or create entirely new ones. All while enjoying the same high standard of quality and consistency in design.
Making our curve and circular text placement feature a must-have for businesses. Seeking to take their marketing game to the next level. Join us today and discover the power of advanced text placement!

Do you have printers? Are those printers sitting idle?
Become a Print-on-Demand dropshipping app like Printful or Printify. Dropship your merchants' orders.
Know more