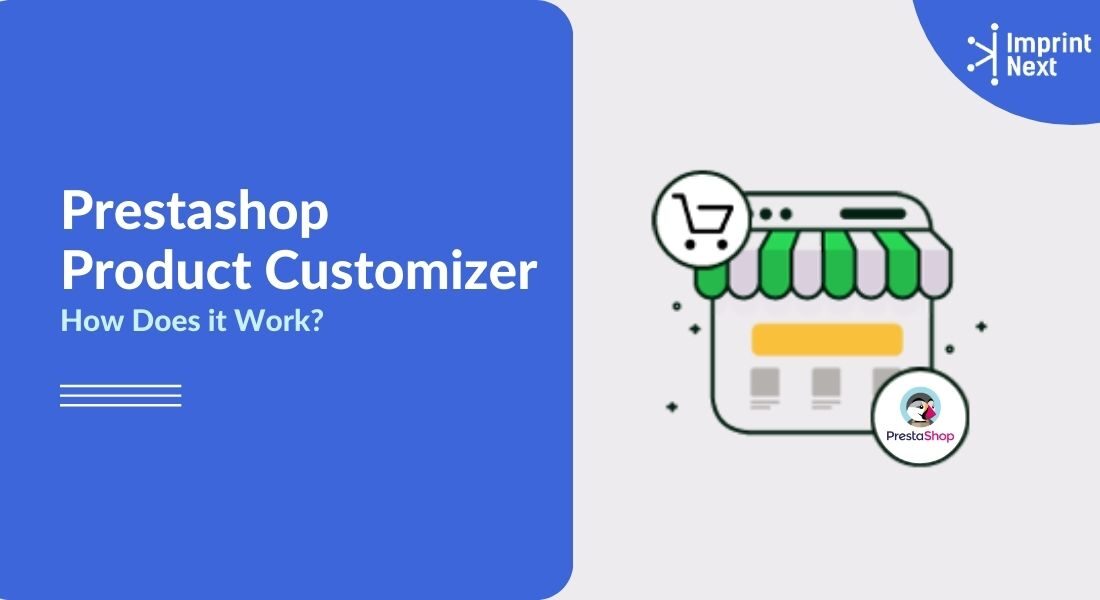 Last Updated on: 23rd June 2021, 03:07 pm
Prestashop custom product customizer is an extension module that allows your customers to create product designs in your online store built in Prestashop. Moreover, customers not only personalize items, but the Prestashop module also calculates dynamic prices based on their design and print preferences. If you want to sell e-commerce merchandise adjusted as per the tastes and preferences of each customer, then the Prestashop product customization module is a dynamic solution to charge high.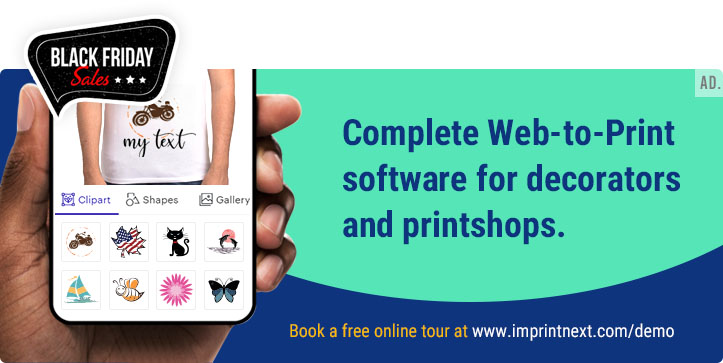 While having absolute control over all product areas, your customers can add custom text, template, clipart, shapes, or upload designs or product images from their system to personalize the product. The product designer tool is not limited to specific categories. While it won't be wrong to say that there is no product left untouched having a printable surface where personalization is not possible with Prestashop to customize the product module. Either print text on a cup or engrave letters on a metallic plate to embroidery hats, everything is possible.
How does Prestashop Product Customizer Work?
Install the Prestashop product software in your e-commerce store. However, the entire procedure from installation to development shall be done by the respective development team of the service provider of the product. Finally, you get the finished product where there are two sides of the product design module. One is the front-end and the other is the backend.
The front-end consists of the design area or studio where the actual product design takes place. It is done by your customers. More to say, when a customer chooses a specific product, they move to the product details page. Where they get the "Customize" option displayed beside the add-to-cart or buy now option. When a customer clicks on the "Customize" option, the designer studio pops-out where they can personalize the selected product in whatever way they wish to do. Again, after finishing the design process they add-to-cart and checkout for further process.
The other part of the product designer tool is the backend admin panel. It is the control panel where you can regulate the extent of the product customization allowed to your customers. For example, you can allow personalization of specific products and not for all, set the number of text and design fields. Full management from the control panel like hiding products, wallpapers, text, images, fonts, as well as font colors, restrict design options, set print method, set language and currency, and more.
Benefits of Integrating Prestashop Product Configurator:
1. Sell special, charge more:
Offering product customization over traditional products imposes an extra cost. Because you spend extra for purchasing a product designer's tool and setting up a printing infrastructure with ink and maintenance expenses. But the fact is, you charge higher(quite higher) than you spend customizing per product.
As per a recent study by Deloitte, one in five customers is willing to pay 20% more if get to purchase a personalized or exclusive product. It is not only among the younger age group but also the people aged above 55 years are likely to purchase a personalized item similar to those aged between 16-24 years age group.
Personalization offers a unique product to every age group and you cater to a large customer base, thus earning more profits compared to the traditional pre-designed products.
2. Word-of-Mouth Marketing:
People tend to spread information through word-of-mouth when they have something special to show. Indeed, the fashion and tailoring industry is dominant in word-of-mouth advertising. In other words, people like to flaunt their styles terming them unique and distinguishing them from others.
For instance, you buy luggage or a handbag with your name printed or embroidered on it. People would show it to everyone because they have something special. And in the same way, they reveal "how" and from "where" they achieved to personalized an item.
So, directly or indirectly your customers benefit you by bringing in more customers to buy from you.
3. Satisfied customers:
Note that customers do not want the same pre-designed items. Customer satisfaction is naturally improved by the opportunity to tailor or personalize their experience or product.
They experience a certain kind of control over the product when they receive their product in the mail, hand-stitched or etched with their names and in their favorite color and size, which can contribute to enhanced feelings of brand loyalty, too.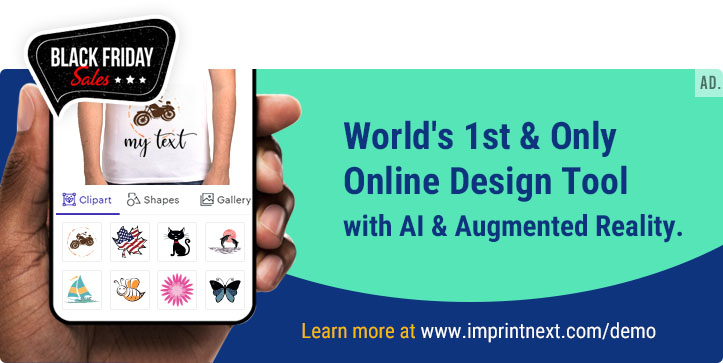 4. Brand awareness:
Personalized items for your brand recognition will do incredible things. Online recognition and awareness are important today for your business success and getting a product that everybody discusses will give your company a lot of ads. You want to stop commercials, of course, where everyone is complaining about your bad design.
Instead, you want to create a buzz about how personalized your products are. With personalization you don't have to go far, the crowd gets moving. Well-designed products will differentiate your product from the crowd. This improves the professional look of your company, leading to instant brand awareness. In today's competitive market, such exposure and awareness are crucial.
5. Competitive Edge:
The fact that products are not special, but are still very desirable to customers will give you a major competitive advantage on the market. Besides being able to purchase more goods from more buyers, the costs can also be much higher. As described earlier, everything is seen as more important, even with a little personal touch.
Indeed, customers are now able to pay for personalized or tailored items up to 25 percent more. The personalization of your product not only benefits the profitability and the financial results of your business, but also helps you to obtain greater market shares of your goods. If you've developed yourself as a unique product brand, your rivals will have to keep battling to catch you up on the market.
6. Customer loyalty:
Another advantage of bringing custom goods on the market is the retention of consumers and the loyalty of customers. Today, it is not enough to simply buy new customers to ensure the sustainability of your company. The key to a sustainable business that continues to survive on the market is repeating and loyal customers. However, attracting a new customer is 6-7 times more costly than keeping a current one.
You can easily guarantee that customers can purchase from you and become loyal customers by adding customization to the goods. Loyalty is a reward alone and not just in terms of revenue. Loyal customers are more likely to further support your company with word-of-mouth tips and references to friends and family.
7. Improved Brand Visibility:
Company success is not just about growing earnings and revenue. There are occasions when it comes to impacting the industry itself. You will improve your online exposure and presence by attracting customers with personalized and tailored products. You can have positive, long-term relationships with your customers and increase the market influence of your business.
Furthermore, standing out like this seems not only to draw buyers but also all kinds of attention. You are supposed to receive more advertising, increased exposure to a wider audience, and organic traffic on your website. In addition, the brand can also determine the patterns that should be noticed on the market.
How to Choose the right Prestashop Product Customizer?
1. Design Area:
You need to choose a product customizer that allows a maximum design area on the blank surface of the product.
The designs should not look very small in the design studio which is intended to be printed on a much larger surface.
2. Excellent and Support and Training:
The web-to-print software may be attractive by its design features but you may land in trouble when the customer care services and training are poor.
It often happens that after you purchase the software, that may or may not work for many reasons. And unless resolved, you wasted your money for crap. They won't refund you. You will be at a complete loss.
Before purchasing a product design solution, demand a free demo or training at your convenience.
3. Payment system:
Many web-to-print service providers charge you every month excluding the additional cost for installation, supports, and add-ons. It may be good to see a small amount on monthly payments, however, you are paying more in the long run.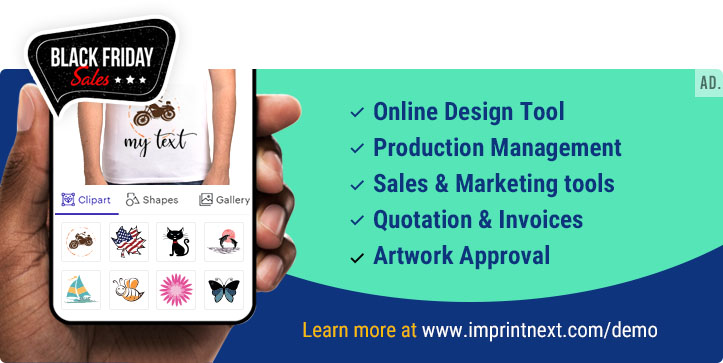 I would like to recommend that you should go for a one-time payment and a lifetime license structure(recommended Imprintnext). That may seem more initially but you get it yours forever. Also, you get free software updates to go on par with other web-to-print technologies.
4. Generate Print-ready files:
Ready-to-print files contain data that is interpreted by the printing machine computers to print the design on the substrate.
The Prestashop product designer tool should generate print-ready files that should of the best quality in terms of high-resolution so that the final print is crisp and clear.
Poor quality print files will result in poor prints. As a result, you ultimately fail to produce sellable items.
Final Words:
Businesses must survive in the crowded market of today. Others use excellent ads, while others are more consumer-focused.
Custom goods will quickly get you the favor of crowds. This may be the boost that you needed to hit your heights.