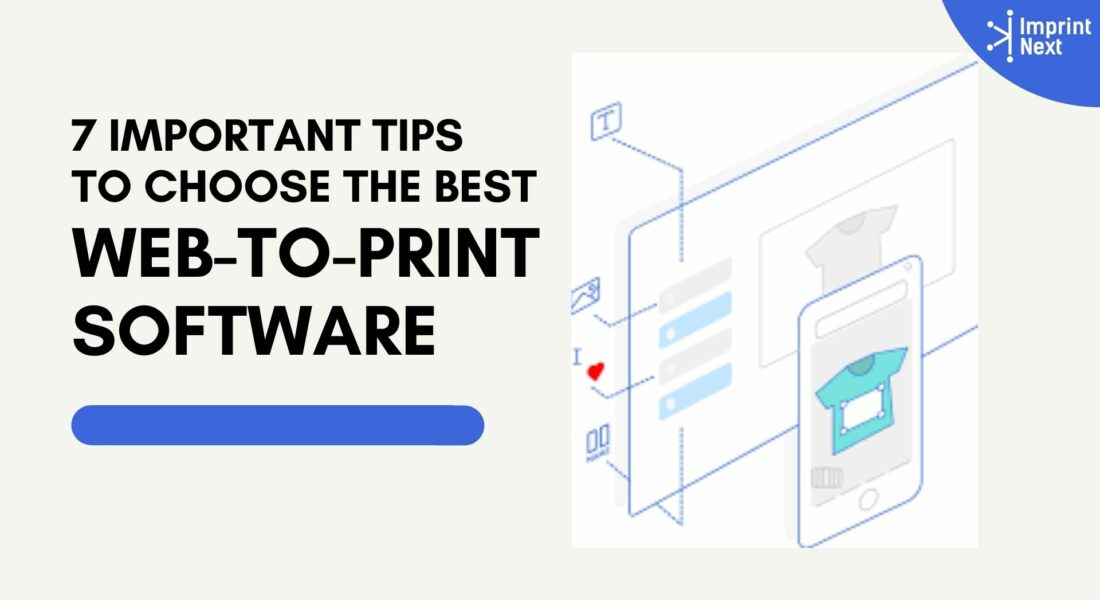 Last Updated on: 28th November 2023, 01:22 pm
There are many various web to print product designers on the market. As you may know, if you're reading this article. In a staged demo, it's pretty easy to make a web2print editor look functional, and it may even appear to accomplish its job well, but beware: picking the incorrect tool can be very costly.
Consider the following scenario: you attend a slick demonstration, are thrilled by the capabilities, decide to invest several thousand dollars, and then discover that creating a single template takes several hours, or worse, you are charged a setup fee each time you need to build a template.
Often, the output from these html5 web to print editors isn't print ready; colors you're used to aren't supported, type is blurry due to the lack of vector graphics, and the text appears blurry. For example, within a text box, you can only have one style or text size.
The list of potential concerns is infinite, and each one can result in significant delays, financial losses, and, worst of all, client loss.
Suppose you're thinking about investing in web-to-print software. In that case, ImprintNext is the only custom product design software that ensures you a seamless web-to-print operation in addition to fulfilling your back office requirements.
Top 7 Tips to Choose the Best Web-to-Print Software:
Before buying a web to print software, you should find these questions answered.
1. Whether the web-to-print setup process is complicated or straightforward:
If the web to print template setup process is time consuming, complex, or both, there will be a significant hidden cost associated with using this tool; you will need a dedicated member of your team who must first learn a complicated, convoluted template setup process and then spend hours setting up templates.

Do you have printers? Are those printers sitting idle?
Become a Print-on-Demand dropshipping app like Printful or Printify. Dropship your merchants' orders.
Unlimited Merchant stores. Dropship and Fulfil Merchants' orders. Manage merchant invoice, sales commission, etc. Merchants sell the designed products in shopify, etsy stores, etc.
Know more
If you're seeing a demo of a web to print online editor and the representative can't answer simple questions about the template setup process or is rigid when it comes to covering template setup, be wary; they're often portraying an ideal scenario and are doing their best not to show you the pain you'd experience if you tried to set up templates for real business clients.
These businesses are concealing that learning to code is often required to achieve an acceptable level of end-user experience. They are more interested in charging a high per-template, per-revision setup cost to get your B2B templates in front of your consumers.
2. Template Compatibility:
Are spot, process, and PMS colors supported in your online editable templates? Large corporate clients place a premium on adhering to brand rules and maintaining color consistency.
If you have a number of templates that use these colors, ensure sure your web to print online editor can handle them as well.
3. Check Vector Graphics Compatibility:
Does your template editor support vector graphics? Having fuzzy text and graphics in your PDF output will not be acceptable in a corporate setting.
You may expect to get "print-ready" files that you may not be useful to print. Because your editor may not handle both vector and raster graphics.
4. Typography Editor:
Building and adhering to brand guidelines frequently entails working closely with your clients to ensure consistent typography. It's not uncommon to see an InDesign template with many text frames, each with various fonts and text styles.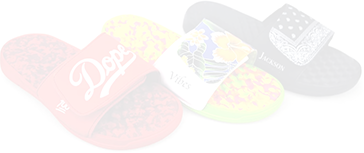 Boston based custom slide sandal maker has become $10 Million company using an online designer and unique growth marketing.
Read more
Ensure the template editor you select permits you to use several styles and fonts in a single text frame. We've seen several ostensibly current web to print html5 editor demos that claim to allow you a lot of flexibility over your text when in reality, you'd have to completely modify your perspective on typography to get close to a reproduction.
To get close to duplicating the exact output, you'd often have to rewrite how you layout anything as simple as a business card and construct several separate uniquely styled text frames. All of this happens before a client even tries to modify!
Make that the text performs the same way in the browser as in the tool you used to generate the template.
5. Can Online Editor Handle User Designs:
In many B2B template edge cases, the client enters either too long or omitted text. You will require text as a response to user input, such as reflowing, realigning, including text before or after, or shrinking in size and getting the behavior that your users expect can often necessitate intricate coding that no one can predict their designers to be knowledgeable about.
When user text becomes too long, do you want it to be clipped, wrapped, or automatically scaled? Do you want the text to scale to fit on the same line before, or do you want the entire frame to shrink?
These criteria may appear complicated, but design teams frequently encounter them, and a decent web to print editor will ensure that these alternatives are simple to execute.
6. Output Print-Ready Files:
When your customer is editing in the browser, you'll often want to display guidelines, safe zones, and cut lines, but when they opt to view a preview proof, you'll want to remove them.
In some cases, you'll need to imprint new information on a master, and you'll need a print-ready file that doesn't contain the majority of what your client sees when designing or proofing.
Depending on your provider, you may require to upload each page as a separate PDF. Do you have to do it by hand?
The more you touch the "print-ready" files your editor sends you, the less print-ready they are. Ensure you have complete control over the print-ready files you'll need for your company.
7. Customization Options:
As we previously noted, corporate clients place a premium on following brand requirements, so how would you handle a situation when consumers have limited control over certain template aspects?
When it comes to customizing choices, web to print designers are frequently all-or-nothing; you either have a form-based input, or your customer can do anything the tool can do, with often disastrous effects.
You'll want comprehensive and granular control over what your end users can do, such as allowing them to emphasize select parts of text while restricting their ability to change the styling on other text with more rigid criteria.
Final Words:
Thus, Imprintext Web-to-print product design software fulfills all the above criteria. It is the best software for both back-office admins and their customers.

Do you have printers? Are those printers sitting idle?
Become a Print-on-Demand dropshipping app like Printful or Printify. Dropship your merchants' orders.
Know more