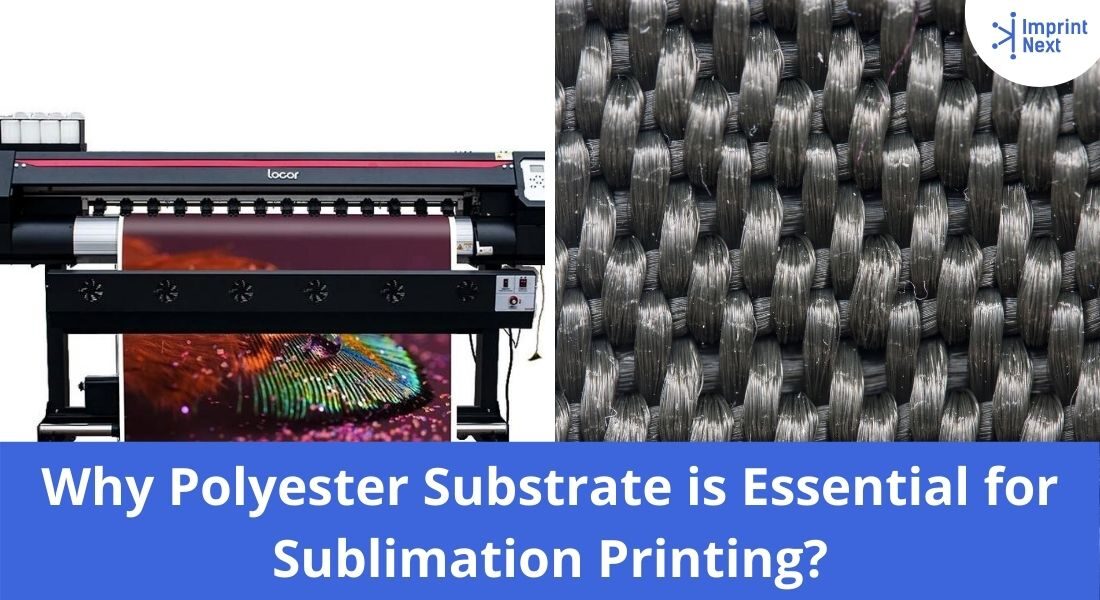 Last Updated on: 26th November 2021, 09:45 am
Sublimation printing involves a few conditions that we must not break. And one of them is choosing the right substrate. Many product decorators have made their own rules, however, it may or may not be considered a common solution to all.
But, there are many areas where these rules may not be strictly followed, in fact, considered as guidelines.
It is better to play safely within the guidelines, so that we may not end up with something undesirable. That may lead to losses. If you want to see just how far you can push the boundaries, you may end up with some cool, new applications and techniques that will set you apart from your competitors.
For instance, when we turned to use a polyester substrate, here's what you should know about it.
Why did Polymers allow in sublimation painting?
The proper ink must be used for the painted surface. It is a matter of chemistry and linkage; in the long run, the wrong option would yield lower results.
Also polyester and polymers are sublimation chains, and cotton shirts can no longer be sublimated. Nevertheless, this does not mean that the process does not operate on blended shirts that contain less than 100% polyester.
But the colors appear faded and the vibrancy of a pure polyester product is not present.

Do you have printers? Are those printers sitting idle?
Become a Print-on-Demand dropshipping app like Printful or Printify. Dropship your merchants' orders.
Unlimited Merchant stores. Dropship and Fulfil Merchants' orders. Manage merchant invoice, sales commission, etc. Merchants sell the designed products in shopify, etsy stores, etc.
Know more
It makes for a nice special effect if you want a style with a fading or retro look.
The first time a beautiful sight of a mixed tissue is washed away. Since any street fiber tin is loosely connected to non-polyester fibers.
In general, polyester must contain at least 50% of the fabrics, and temperatures to 400 ° C / F will withstand the remaining fabric components.
It should be remembered that such items permit cotton sublimation, but the sublimation itself does not chemically bind to cotton.
Now, let us learn some other sublimation rules:
1. White is the best color for Sublimation:
White is the strongest color, but not the only color to sublimate. In order to understand the color limitations, you must first know more about the sublimation process.
In addition, sublimation involves an ink that is not ink, penetrating, and coloring the fibers it is applied to. Therefore, the dyes are transparent, which may affect the color of the substrate.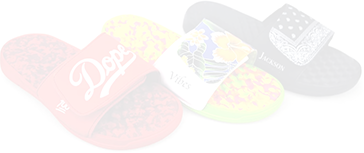 Boston based custom slide sandal maker has become $10 Million company using an online designer and unique growth marketing.
Read more
In reality, sublimation works well, depending on the design, and even medium colors. Furthermore, when the background is darker, the number of available colors reduces as only those that are even more obscure than the background can be included.
With sublimation and many other digital processes, image colors are created by mixing base ink colors. In a four-color printer, that typically is cyan, magenta, yellow and black (CMYK). You can create thousands of colors using these four base colors, but you can't create white.
While this limits your options when it comes to a color other than white surfaces, they are not so bad as they look. This is only a matter of style, typically in clothes, smaller than the substratum decorated.
Since the majority of substrates for this application made as a full-blinging process and the rest have a white surface. You simply recolor the substratum for the design process.
The areas of a logo, which should be white, should have a white color print. Which means that the white background is dark.
2. Know about Production Settings:
Sublimation is a chemical procedure so that certain parameters ensure that the transfer from paper to substratum takes place properly. The normal time setting is 60 seconds, the temperature is 400 F and the pressure is 40 psi.
Balance these three settings in order to produce high-quality, continuous images that do not crack, peel, or fade when washed.
Although changing the variables may affect the image quality, it does not mean that settings can not improve. Some substrates need different variables based on physical properties.
Read the directions of the supplier to determine the situation best. Some tweaking may also need to change the production process, as differences in thermal pressing, moisture, and paper transfer to name a few may impact the transfer of ink.
If you are obliged to change the parameters, do so scientifically; change one variable at a time and note differences.
Continue these improvements until the result is satisfied, then write it down. In particular, the best settings will differ between substratum brands.
3. No Outdoor Products:
Sublimation is not UV-resistant and can degrade over time under direct sunlight. This is not a commonly used method for long periods of prolonged exposure to sunlight.
Nonetheless, you can still manufacture outdoor goods in good reason; just ensure that you meet consumer standards.
In the sunshine, it disappears. Customers also know what to expect from outdoor items like license plaques, smaller signs, and flags of the golf courses. Treat this as repetitive revenue. As it demands to replace the product.
But be clever and frank with the customer about your decisions. For sublimated items, some decorators play with UV coatings.
These tests are perfect, given that it does not include the customer's order. Many UV protection systems tend to delay fading marginally, while others directly affect image quality.
Many manufacturers also produce substrates that are more resistant to fading. To know more, contact your supplement dealer.
4. Flat Surfaces are suitable for sublimation:
Due to the necessary output pressure and the majority of heat presses are flat. Flt surfaces are suitable for sublimation equipment.
Of course, the mug press is most suitable for cylindrical objects. Such as bottles of water and cups, is an exception. In other items like cups, you cannot use them. Although there might be a range of exceptions.
Check out the wraps of a pot, that span around a cylindrical structure. It keeps the transfer while the support put in a convection furnace instead of a heat press.
Because wraps come in various sizes and shapes, they can be used often in rounded goods like pet bowls.
Furthermore, the vacuum presses permit sublimation of various odd-shaped materials, including the mobile phone coverings.
Knowing the numerous available production methods and finding out how they can be changed for other uses is important.
5. Use Sublimation-Approved Products:
The point is, to enable high-quality sublimation, you need a strong polymer or polyester base.
Products usually developed for this process and hundreds of products machined to very strict tolerances to ensure a consistent, durable, and even surface.
Many DIY products require you to add your own lacquers. Check these goods and procedures before promoting a customer's capability.
Provided that aerosol medium is the majority of the coatings, the application process is similar to spray paint. Also, reporting can also be challenging
Conclusion:
The truth is that goods are available, but the results can not be optimal, in particular, if you have comprehensive images.
In addition to finding suitable prospects around you, you should be extremely careful. The source of genius can be experimentation, so don't be afraid to push the envelope

Do you have printers? Are those printers sitting idle?
Become a Print-on-Demand dropshipping app like Printful or Printify. Dropship your merchants' orders.
Know more