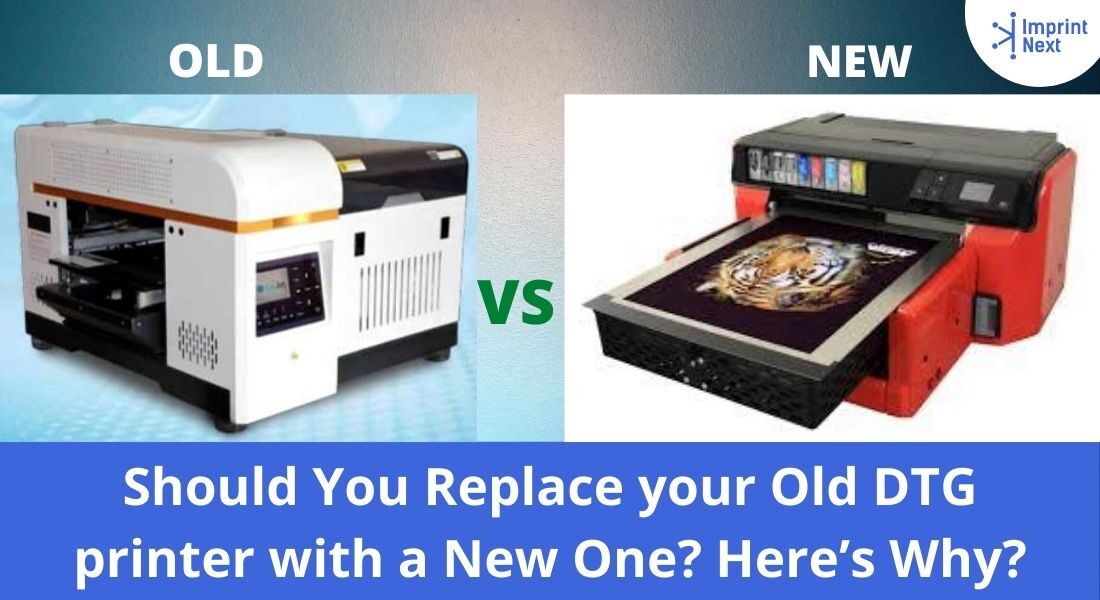 Last Updated on: 13th January 2023, 01:37 pm
Innovation clothing print (DTG) stalled during the 2008 financial crisis in the region. Technological features of adapted paper printers and ink from DuPont had largely remained the same. A strong economy and engaged research and development were required to continue
DTG is a matter of validity. New printers and development models led to a healthy rivalry between manufacturers. It is good for customers because it helps to differentiate good from bad and to advance the DTG.
1. Types of DTG Printers:
Two types of DTG printers are divided: high-performance, low-performance, and mid-performance, desktop-mounted versions. Usually, high-performance printers have multiple plates and fast printing engines, and output speeds comparable to screen printing.
These printers cost $250,000 or more and are designed for large manufacturing firms that usually print customized individual printing products. The majority of DTG designers have Desktop Units, mainly because they do not have a huge footprint and are reasonably worth between USD13,000 and USD50,000.
2. More About DTG Printers:
Such machines are often designed to support the fast-turn, custom-filled, full-color, small market, while if time is sufficient many can be used for large-scale production. The most popular form is Desktop DTG and therefore the most advanced industry.
Desktop DTG technologies needed to be based on reliability, especially for white ink. Operators were traditionally required to disassemble, clean and repair parts frequently, which was time-consuming. Most decorators were asked whether this could be a viable income generator.
Ink, printer, and device innovations led to supporting a role in the marketplace for portable printers.

Do you have printers? Are those printers sitting idle?
Become a Print-on-Demand dropshipping app like Printful or Printify. Dropship your merchants' orders.
Unlimited Merchant stores. Dropship and Fulfil Merchants' orders. Manage merchant invoice, sales commission, etc. Merchants sell the designed products in shopify, etsy stores, etc.
Know more
The following provides information on trends and the potential of desktop DTG printing in these regions.
2.1 Ink:
The DTG ink, which is based on water, is unique in the nature of most digital prints. The adhesives used for binding head components are water-soluble, so issues with the application of water-based inks are not irrational.
Some printer companies sell different components and printers to work with water-based ink.
It is often wise to inquire whether a DTG printer is a purpose-built water-based printer or a modified solvent-ink device while shopping for a DTG printer. Moreover, by applying a few tips & tricks you easily keep your printer running even if you return after your vacation.
Ink manufacturing, which requires titanium dioxide, has become even more manageable.
2.2. DTG Manufacturers:
Proprietary DTG-ink manufacturers have come a long way in helping to mitigate the negative effects of titanium dioxide-laden white ink.
Ink safety has become a priority in DTG printing. As physically and environmentally harmful components. If you replace it with materials that are best recognized in terms of safety for human and environmental conditions alike.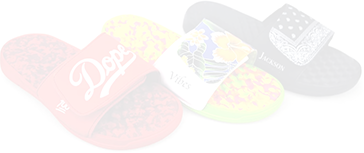 Boston based custom slide sandal maker has become $10 Million company using an online designer and unique growth marketing.
Read more
Early DTG inks and pretreatment solutions included extremely toxic chemicals, which necessitated wearing a mask and using them in isolated areas.
3. Print Engines:
Not all print engines are the same. Some DTG printers have a modified solvent-ink supply system. Such printers use an adhesive that can resist water degradation. And the design of their nozzles can easily accommodate the size of water-based ink droplets.
The print engine and ink-delivery system contain numerous components that purpose-built printers use to increase a water-based ink printer's reliability.
4. Components in Print Engines:
Head caps and pumps, dampers, internal ink-circulation elements, wipers, and filters all combine in order to help flow waterborne ink and prevent blockages within the device.
Moreover, such components are important to ensure that the printer is a reliable income producer that works on a daily basis.
Maintenance: Old DTG systems have a problem. It needs a lot of maintenance after using it for a few months.
In one pass, these systems produced a quality print and in the second, a damaged print. Usually, you need to prevent these models with routine dismantling, cleaning, and re-assembly.
5. Printing on Garments:
When you just print a few garments, you can imagine the wastage of time, ink, and material. Modern inks, print engines, and ink delivery systems allow for fairly low maintenance for specially built printers.
The best printers will not have enough or no tin waste and will encourage the user to manage it. Easy, planned, reactive, rather than reactionary, maintenance should be.
Therefore, it helps operators to rest assured that their units will work correctly every day so that they can finish their jobs and eventually produce profits.
Conclusion:
Such advances undoubtedly justify technology investment. DTG 's future is obvious: Printers will be reliable, faster, and more compatible with a variety of substrates.
Advance the printing and quicker and with lower maintenance on polyester and other blends and synthetic fibers. Strong competition and consumer demand will drive DTG forward.
But don't wait until the future supports your technology investment.
Therefore, this technology is stronger than ever and is a viable addition to the high demand for finished products.

Do you have printers? Are those printers sitting idle?
Become a Print-on-Demand dropshipping app like Printful or Printify. Dropship your merchants' orders.
Know more