Last Updated on: 7th May 2021, 12:21 pm
From printing on banners, signage, promotional products to the brochure, web-to-print technology offers much feasibility and flexibility to place custom orders.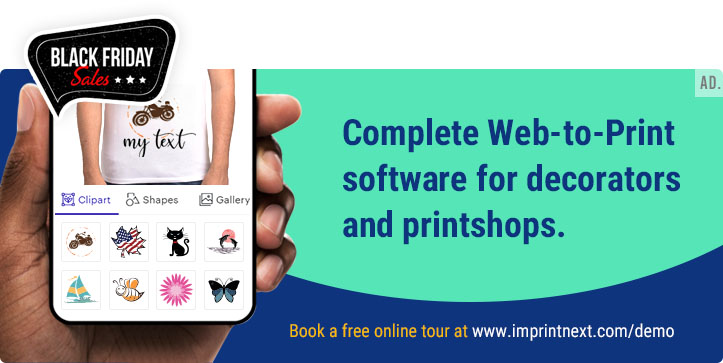 Custom printing technology has made things advance and user-friendly for print shops and product decorators. After a customer makes a design, using the product designer tool, it generates print-ready files that can be used for print production.
Web-to-print captures the interest of apparel, signage, and promotional product decorators and the consumers. The primary highlight of product customization is the freedom to design any product by the consumers. From t-shirts and uniforms to banners, labels, or water bottles, everything can be personalized with the help of a web2print storefront.
However, for a good reason, it can be a powerful tool in an advertiser's arsenal. Here are several reasons why all promotional companies should consider implementing a web-to-print solution:
1. Brand Consistency:
Customers would have an easier time remembering your brand. It may be with the help of colors, shapes, or specific logos.
With a web-to-print solution, you can tweak and resize posters, flyers, lapel pins, mugs, banners, t-shirts, trophies, and so on.
You can use a similar approach for all of your clients and create promotional items for them, along with their branding style. Customers would be able to identify the brand more efficiently and have more say in how it represents their choice.
2. Get custom orders with ready-to-print files any time:
When it comes to advertising, ideas hit at any time, and new creatives are often needed on short notice.
Your customers place orders at any time of day or night with web-to-print sales and marketing automation.
Furthermore, the designs made are saved as print-ready files, allowing you to submit the order directly to the printer without wasting time on file conversion.
ImprintNext design studio will enable you to choose the most suitable print method and personalize it so that the print-ready files are sent directly to the local printer from the backend.
As we said previously, time is of the essence. Your customers (and team members) would be happier if you can quickly turn things around in your organization.
3. Access to all past and present preferences:
Instead of scouring through hundreds of files and Excel sheets, you can guide them to your account page on the web-to-print portal if anyone from another team, your senior manager, or the clients themselves wants to check on print progress.
All of your previous orders, pending orders, and WIP designs are compiled on the dashboard for easy reference, giving the team a clearer picture of what needs to be accomplished.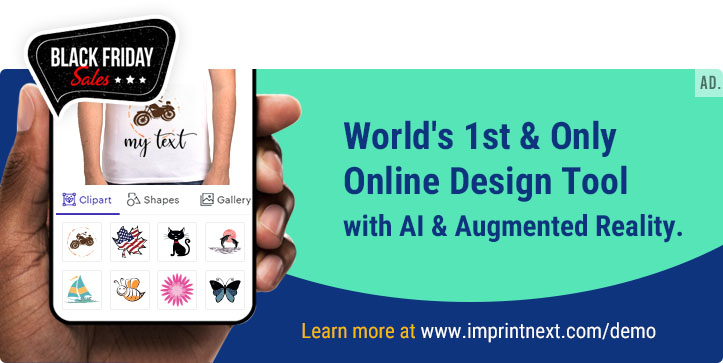 Plus, depending on what they need to work on, everyone who works on your dashboard may have a different job. For example, instead of giving your clients full access, you might limit them to viewing only the print-ready artworks.
4. Easy Work Distribution:
The web-to-print solution allows promotional and marketing companies to quickly and easily share an editable file with other members of your team, who can then make adjustments as needed.
Sitting together to work on an ad is difficult for most people, especially in the current work-from-home environment, which is the next best option. Additionally, your clients will find it simple to offer their approvals.
5. Reduce errors with a centralized management system:
You can order the supplies you need, contact an authorized shipping provider, and manage your invoices simultaneously when you use a web-to-print solution. That is because web-to-print allows you to see all of the designs you're working on at any given time.
This method not only speeds up your orders but also eliminates any potential buying errors. Your clients rely on you to help them with their marketing campaigns. The importance of time cannot be overstated. Web-to-print will assist you in winning the race against the clock.
6. Easy to plan everything within budget:
Although you can design and of your creatives from scratch, a web-to-print solution will save you time. It provides you with a comprehensive library of templates and graphics. These will save you a lot of time and money by reducing the costs of hiring an extra designer for specifications where it's all about sending out something clean and tidy.
Plus, with the web-to-print portal's quotation feature, you can make sure that anything you plan is within your budget. Thanks to web-to-print options for your marketing firm, you won't have to worry about overspending on promotional campaigns.
7. Reuse designs for future needs:
You don't have to sift through several JPEG versions for the final one if you want to reuse a previously popular design for your client's current campaign.
A web-to-print solution saves an editable version of all your templates, allowing you to access it and make changes as needed quickly.
8. Easy inventory management:
Bulk orders are primarily associated with printing. You can order print-ready products in the quantities you need, thanks to web-to-print technology. There's nothing else to say. That prevents excessive commodity hoarding.
Plus, if you fall short, you can easily place an order to make up the difference and have it delivered promptly.
9. Compatible on all devices:
Being an owner of the promotional product industry, you must always be on your toes because your clients want regular updates. It ensures that the campaigns you can complete campaigns on time. As a result, you can easily follow up with contractors, team members, and freelancers. For an advertisement and marketing agency, there is one thing that web-to-print simplifies!
You can access the design library and developer on mobile devices and desktop computers with high-quality web-to-print solutions.
So you can keep editing designs on the go, the interface and features work equally well regardless of your browser or operating system. You can also make transactions from afar if necessary. Anything happens on the spur of the moment.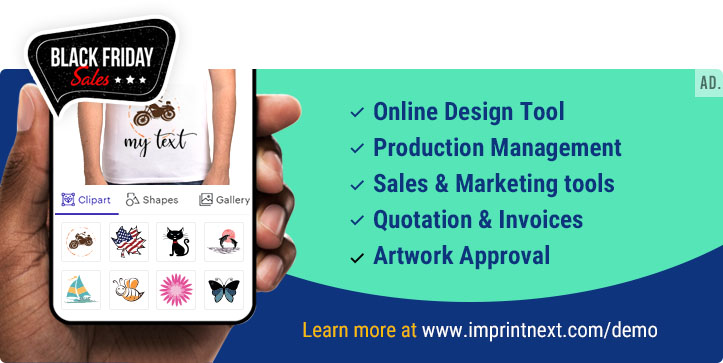 10. Better Return on investment:
Making an outstanding first impression is crucial in today's digital-driven world, where consumers are bombarded with commercials and have minimal attention spans.
A web-to-print solution enables you to easily design high-quality creatives at low costs. Moreover, you can distribute them across offline and online platforms whenever you require.
It has a direct and beneficial impact on a marketing campaign because customers are much more likely to respond to more attractive commercials. Thus it results in more revenue for the brand and a higher return on their advertisement investment.
It enhances your image as a top advertiser, and your clients will benefit from the campaigns' success.
Conclusion:
As a promotional products business, you must manage a large number of customers, run several campaigns simultaneously, and ensure that each company under your control generates a high return on investment.
Web-to-print will alleviate the pain of running online/offline promotional campaigns. Moreover, it ensures and meets all the branding expectations of clients.