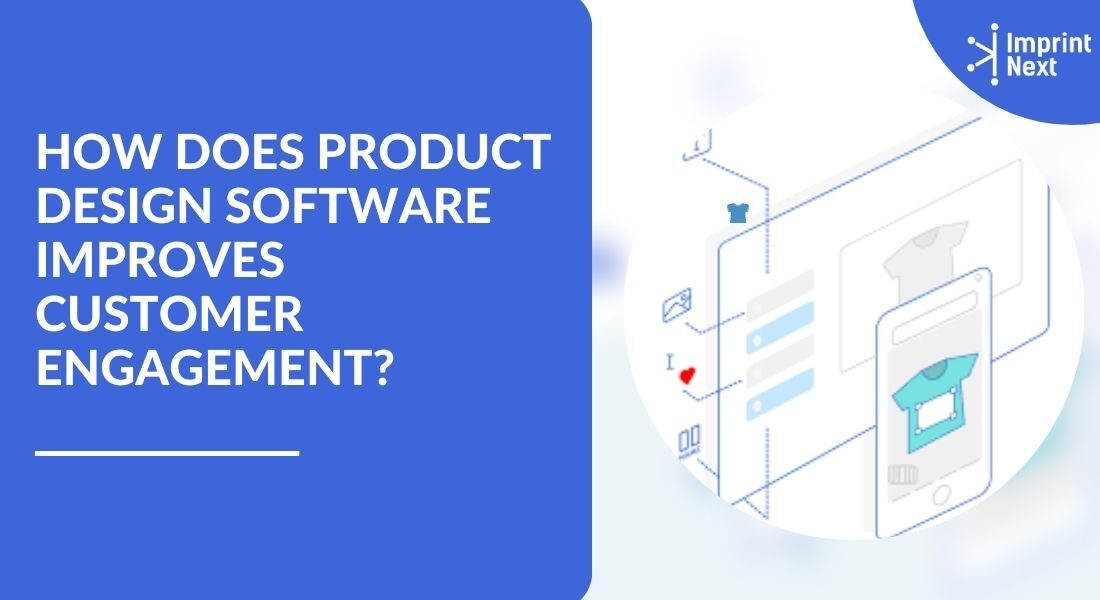 Last Updated on: 26th November 2021, 09:45 am
When the technology is evolving, so do the customers adaptable to the changing environment. So, the product design software bridges the gap between technological advancement in e-commerce and customer engagement with relatively improves the shopping experience. Technology's potential has helped businesses survive and sustain during all times, which constantly evolves customer experience.
From wearing masks to measure a style statement, shift from formal wear to party wear, and yoga to fitness wear, the fashion industry has evolved manifolds. As customer expectations changed and grew alongside garment brands, the fashion industry was revolutionized by social media and other digital platform developments.
The key to successfully serving your consumer base is product personalization. Your clients do not all desire the same thing or utilize your product in the same way. Product customization is necessary for providing a personalized customer experience to each user segment, and it can boost customer loyalty and satisfaction.
To help you make an informed decision, consider the following future difficulties that consumer behavior will provide to the fashion industry, as well as how the best product design software can assist you in addressing them:
Best Ways Product Design Software Improves Customer Engagement:
Product Design software improves customer engagement in your online store in the following ways:
1. Personalization Has Taken Over Traditional Trade Practices:
The trend of personalized challenges has touched all product categories and is here to stay, whether we're talking about pillows, curtains, t-shirts, bed sheets, or any other fabric product. Customers demand brands to provide them with individualized and unique products, and Textile Design Tool assists brands in doing so!
You can enable your consumers to design their own items with design software on your end, and you can execute the order with a ready-to-print file. An ideal software will not only provide a user-friendly product design experience. Still, it will also enable apparel brands to integrate all of their products, such as clothes, pillows, masks, bed sheets, and other similar items, into the software and provide their customers with the best customization and personalization options. Customers have a vast choice of personalization options and modification sections to choose from, including images, photographs, clipart, text, and colors.

Do you have printers? Are those printers sitting idle?
Become a Print-on-Demand dropshipping app like Printful or Printify. Dropship your merchants' orders.
Unlimited Merchant stores. Dropship and Fulfil Merchants' orders. Manage merchant invoice, sales commission, etc. Merchants sell the designed products in shopify, etsy stores, etc.
Know more
2. Keep the Least Possible Inventory:
With changing client expectations and market trends, deadstock or surplus inventory has become a major issue for fashion firms. This issue not only prevents a considerable amount of capital from being invested in building a product inventory, but it can also result in major losses for the fashion company due to the deadstock of failed trends or products. However, with its assistance, you may maintain the smallest inventory possible and avoid the problem of deadstock.
This because product design software is used to design designs that will be printed on fabrics. As a result, if you run an online business, you can generate virtual designs and publish them to online platforms, eliminating the need for physical product inventories. While you can rely on bulk purchases or a print-on-demand business strategy at first, you can offer inventory to your offline businesses as the trend gets up and begins to attract client attention.
3. Add Customization Feature to your Business Store:
Customization is, without a doubt, an expensive endeavor. Offering numerous versions of the same product involves time and money. Your development team should set aside time to create new customization possibilities.
There's also a higher danger factor because more customization entails greater complexity. This may appear in retail as if you are shipping the incorrect customized product. In software, bugs may appear when more and more distinct methods to utilize your product emerge—some of which you may not have ever considered testing.
"Who are your customers?" is the most critical question to ask when contemplating customization. and, more importantly, "what do they actually want?" The answers to this question will assist you in identifying areas where personalization can significantly improve client happiness and loyalty.
3. Easily Implement Print-on-Demand Business Model:
Customers expect bespoke products to be printed on-demand, which is one of the major issues facing fashion firms. If you want to sell personalized products, you'll need printing technology. It works with both your Fabric Design Tool designs and your print-on-demand business strategy. However, you can use your digital platform for a broad reach and a multivendor business model. It saves you from high installation and preparatory infrastructure expenditures.
Digital textile printing technology, for example, is the ideal fit for the print-on-demand business model because printers can also handle small orders of 2-5 t-shirts and textiles! As a result, apparel companies can develop partnerships with printers in various areas and enlist them on your e-commerce platform. When a consumer orders a personalized product on your platform, you can send the ready-to-print file to your print partner. And they will print the product and distribute it to your consumers.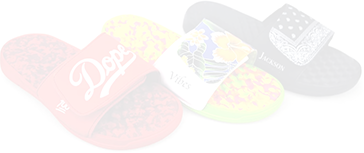 Boston based custom slide sandal maker has become $10 Million company using an online designer and unique growth marketing.
Read more
4. Customers Love when you Make Things of Them:
Customization is an excellent business approach because it makes customers happy, and happy customers are more likely to buy from you again. Deloitte found that one out of every five buyers is willing to pay 20% extra for a customized or special product in retail.
According to a 2019 study by examlist, customization improves perceived service quality, customer pleasure, customer trust, and ultimately consumer loyalty toward a service provider.
5. Apparel Trends in Social Media:
Whether we're talking about official gear for a popular TV show or film or social media trends, all these have evolved due to topical or moment marketing, and social media is largely determining customer expectations and apparel demand with these trends. Brands that want to attract more clients to their platform must offer merchandise and items in line with these trends.
Digital Textile Design Solution is the ideal approach to gain a competitive advantage and make the most of these trends. All you have to do is use the program to produce many virtual designs fast and efficiently. Then publish them to your social media and online selling platforms using a print-on-demand supply model. This will not only provide you a competitive advantage, but it will also keep your brand in the minds of clients shopping for similar products.
Conclusion:
Allowing clients to personalize their experience is a brilliant strategy to differentiate yourself from the competition. After all, who better than the customer to know what they require?
Look for ways to provide clients with a unique and personalized experience at every point of their journey. It becomes evident how each of your consumers' wants. It differs after you understand the many types of clients who buy from you. You may increase consumer happiness and loyalty by catering to these distinct needs.
Apparel brands, on the other hand, may help you tap new business prospects. Further, it attracts new clients to your platforms and enhances lead conversion ratios using product design software.

Do you have printers? Are those printers sitting idle?
Become a Print-on-Demand dropshipping app like Printful or Printify. Dropship your merchants' orders.
Know more