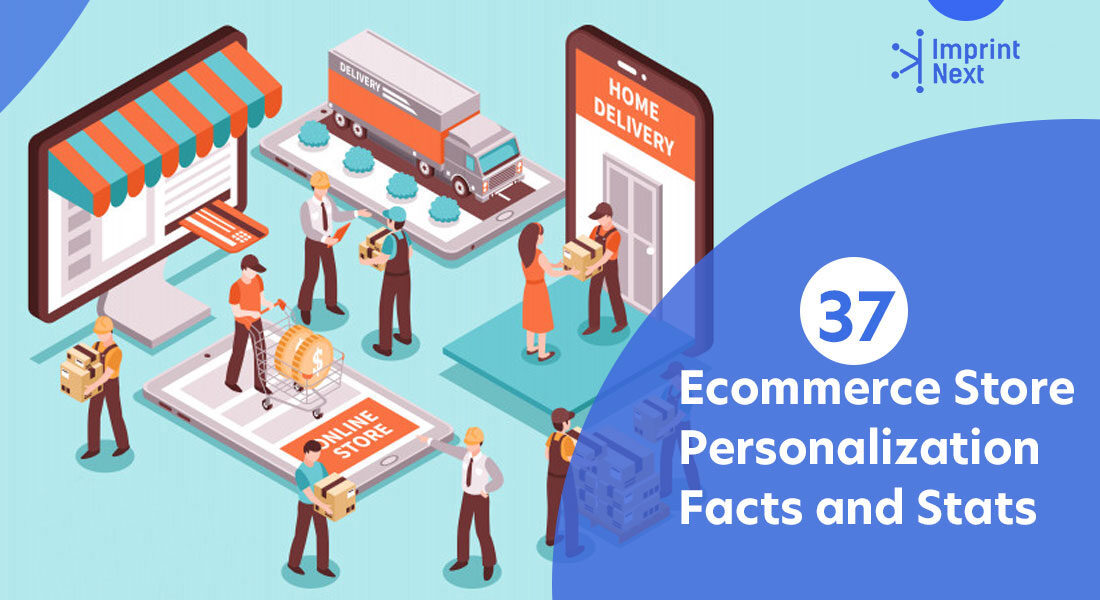 Last Updated on: 28th November 2023, 01:16 pm
Everybody loves when something is personalized for them. Hence customers love when their shopping experience is personalized. That's why you see so many eCommerce websites doing their best to personalize their eCommerce website to deliver a more accurate, relevant, and personalized experience to their customers.
Personalization is more relevant in today's market. Amazon.com was the first well-known website to use personalization intensively throughout the shopping experience. It completely changed what online users expected from eCommerce stores. Moreover, other stores had to integrate personalization to meet their online users' demands.
Hence, all your ads, emails, landing pages, offers, and websites should be personalized for individual visitors.
01. Facts about Online Personalization:
1. Nearly 75% of consumers are more likely to buy from retail shops that recognize them by their name, interests, know their purchase history, and give shopping recommendations.
2. 74% of customers feel frustrated when website content is not personalized.
3. 65% of eCommerce stores report an increase in conversion rates when implementing a personalization strategy.
4. 94% of marketers agree that online personalization is critical to their business.

Do you have printers? Are those printers sitting idle?
Become a Print-on-Demand dropshipping app like Printful or Printify. Dropship your merchants' orders.
Unlimited Merchant stores. Dropship and Fulfil Merchants' orders. Manage merchant invoice, sales commission, etc. Merchants sell the designed products in shopify, etsy stores, etc.
Know more
5. Moreover, companies that invested in analytics to understand how to personalize their message more effectively save nearly a 49% increase in revenue growth.
6. 63% of consumers said they think more positively about the brand that gave valuable, engaging, and relevant data.
02. Buying Behavior Stats:
7. By 2040, nearly 95% of purchases will be made through eCommerce.
8. Over 65% of shoppers check the returns page before making a purchase.
9. Nearly 40% of people will leave a website if the layout or design is not attractive.
10. Two-thirds of consumers expect a same-day response to queries about their products or services.
11. Millennials now make nearly 55% of the purchases online.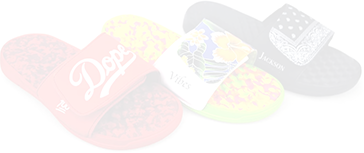 Boston based custom slide sandal maker has become $10 Million company using an online designer and unique growth marketing.
Read more
12. 4 in 10 purchases are made using only an online channel for searching and buying.
03. eCommerce Platform Statistics:
13. In 2017, almost 60% of eCommerce sales took place on mobile devices.
14. Nearly 70% of mobile purchases are influenced by emails from the retailer.
15. 85% of customers start a purchase on one device and finish it on another.
16. 57% of mobile customers will abandon an eCommerce site if they have to wait 3 seconds for a page to load.
17. And, 52% of people say they're less likely to re-engage with a brand following a bad mobile experience.
04. Statistics on Abandoned Cart:
18. Almost 70% of online baskets are abandoned.
19. Over 55% of online shoppers abandon their online basket because they were presented with unexpected costs during the checkout.
20. The order value of purchases from basket abandonment emails is 14.2% higher than regular purchases.
21. 54% of shoppers will purchase products left in their basket if those products are offered at a lower price.
22. 23% of shoppers will abandon the cart if you force them to register an account.
05. Email Marketing Statistics:
23. Email brings the most significant source of the traffic to eCommerce sites after organic.
24. Users who read one welcome email will open at least 40% of emails from the same brand in the following 180 days.
25. 80% of consumers like it when they receive retail emails that recommend them based on previous purchases.
06. eCommerce Personalization Statistics:
26. Only 20% of eCommerce stores use behavioral targeting.
27. By 2020, customer experience will become the key brand differentiator.
28. 93% of companies see an increase in conversion rates from personalization.
29. Having a personalized homepage can increase sales by 7%.
30. A staggering 35% of Amazon's revenue was generated from its recommendation engine.
31. 74% of customers feel frustrated when website content is not personalized for them.
32. 59% of consumers say that personalization significantly influenced what they purchased.
33. 50% of consumers will buy from the same e-commerce retailers if we present them with personalized offers and information.
07. Customer Statistics:
34. It is seven times more expensive to get a new customer than retain an existing one.
35. 76% of companies consider a customer's lifetime value to be essential for success.
36. Moreover, only 18% of companies focus their resources on customer retention.
37. Lastly, companies that have strategies for customer journey management increase their ROI by 53%.
Related Questions:
Should you provide a personalization feature to customers in the e-commerce store?
80% of the consumers are likely to purchase a product when they are offered personalization features. Therefore, it is essential to provide personalization features in your e-commerce store.

Do you have printers? Are those printers sitting idle?
Become a Print-on-Demand dropshipping app like Printful or Printify. Dropship your merchants' orders.
Know more