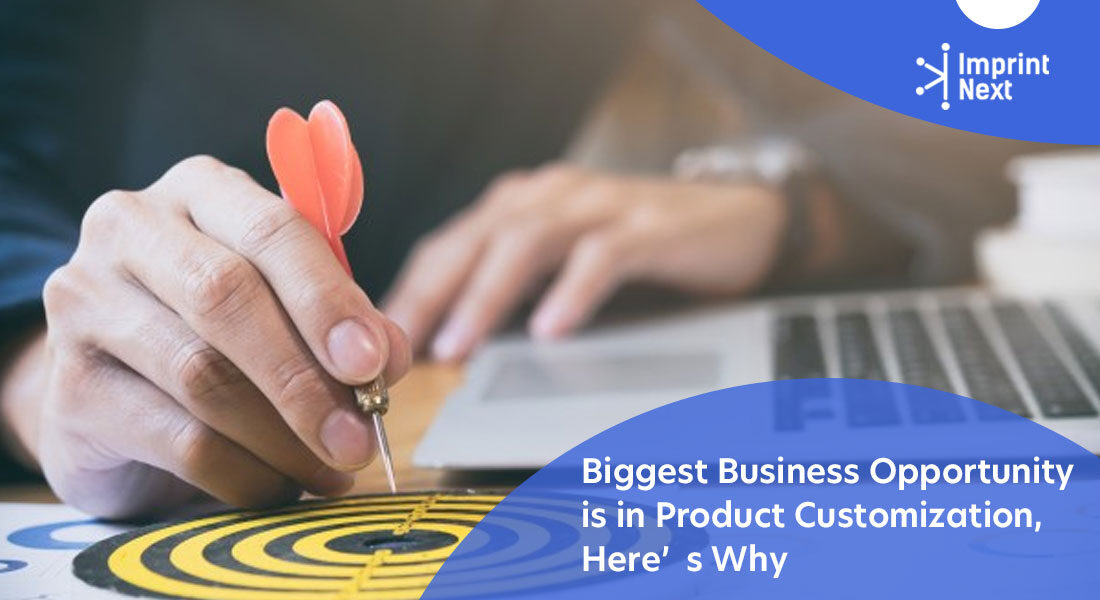 Last Updated on: 11th January 2022, 12:59 pm
Businesses selling shirts to handbags and even consumer packaged goods realize the importance of letting buyers design their own products. According to research by Deloitte, nearly 40% of consumers are saying they have an interest in personalized products and services. One in three consumers is interested in personalized products, whereas 1 in 5 customers is actually buying a personalized item. Nearly 44% of consumers in the age group of 16-24 old and 47% of consumers in the age group of 25-30 are interested in purchasing a product that they helped in designing.
Ben Perkins, Head of Consumer Business Research at Deloitte, said – "Businesses are now postponing production until the latest point possible to allow individual customization. Beyond the ability to provide more customized products, postponing production can help reduce inventory levels and ultimately increase efficiency."
More interesting facts coming through!
1. Most customized products are in the following 3 categories:
Holidays (30%)
Clothing (25%)
Furniture (20%)
2. More than 70% of consumers are willing to pay a premium price for customized products
3. According to a survey of more than 1000 online shoppers by Bain & Co, it was found that
10% of online shoppers have already tried customized products
25% to 30% are planning to do so
Shoe sales in the United States account for $45 billion, and if the online customization accounts for 25%, then the overall sales will account for $11 billion, which is huge
Personalized Product Works, but why? Here is the Psychology!
Customers, instead of being passive browsers, become co-creator of the value. As they create their own product, they become a part of the product development process. As it meets the buyer's requirement, they are more likely to buy the customized product even if they were not planning initially.
By influencing the look and feel of a product, it creates an emotional attachment among the buyers. Therefore, the finalized product reflects a buyer's individual taste and gives a glimpse of the customer's inner world. By taking part in creating their own product, it creates psychological ownership, leading to the actual purchase.
For example, high school teachers get a sense of satisfaction when they see that the children they had educated have become successful. Likewise, it gives buyers a sense of satisfaction when they see that a product they helped create will reach them and become part of their daily lives. It gives a feeling of being 'mine' even if it's not legally theirs before purchase.
When consumers design a product of their own design, the value that objects more after possession. This is termed the endowment effect. An experiment showed that people are less likely to trade goods to help design, suggesting that the endowment effect was established.
What does it Really Imply?
1. Online Buyers will Pay More to Own Customized Products.
It concludes that online buyers will pay more for the customized products they have designed. They would also consider the additional cost reasonable as they consider self-designed products valuable.
2. Women Love Customized Products:
When it comes to purchasing items, women are more focused on the experience of the purchase. At the same time, men want their stuff and bailout. A study titled 'Men Buy, Women Shop' suggests significant differences between men's and women's shopping habits. Product after customization can cater to women shoppers and businesses alike to reap huge sales from it.
3. Customers should give effort but not too much:
Although it has been found that customers giving the effort to design their own products are likely to value them, if they give too much of an effort, they are likely to bail out by considering it as inconvenient or irrelevant. So, online sellers need to focus more on customers adding value than they adding effort.

Do you have printers? Are those printers sitting idle?
Become a Print-on-Demand dropshipping app like Printful or Printify. Dropship your merchants' orders.
Unlimited Merchant stores. Dropship and Fulfil Merchants' orders. Manage merchant invoice, sales commission, etc. Merchants sell the designed products in shopify, etsy stores, etc.
Know more
Finally, it can be concluded that online product customization is the latest trend among buyers and the biggest opportunity for e-commerce businesses. On the other hand, online sellers need to provide an engaging website design and user experience to buyers. Moreover, they need to produce innovation, development and even consider customers' purchasing habits and psychology.

Do you have printers? Are those printers sitting idle?
Become a Print-on-Demand dropshipping app like Printful or Printify. Dropship your merchants' orders.
Know more