Last Updated on: 7th January 2022, 01:30 pm
Personalized Products & digitization are trending now for retail. Ecommerce is quickly changing customers' retail experience and in-store product purchases.
A research report on in-store retail experiences hints towards the growing need for product customization. The trend goes the same for both brick and mortar stores as well as online businesses.
6 Ways Digitization and Personalized Products is Changing Retail:
Digitization and personalization of products have changed the retail operations in the following ways:
1. Personalized Products (Product Customization):
Digitization and manufacturing technology has enabled brands to offer customers the ability to customize items online and in-store. The process is fast enough to facilitate quick delivery, as well.
Product customization further bolsters user experience and builds brand trust. In short, it encourages and invites customers to be a partner in the product creation process.
Of course, a better user experience leads to better conversion opportunities. Retailers who have embraced digitalization and support product customization already enjoy a significant competitive edge. For long-term success, customization has to be on every retailers' technology roadmap.
2. Who is leading the way?
Among established brands, Nike is currently dominating personalized products and customization. The brand is frequently experimenting with digitization in its flagship stores. Moreover, partnering with retailers to provide a seamless product customization experience both in-stores and online.

Do you have printers? Are those printers sitting idle?
Become a Print-on-Demand dropshipping app like Printful or Printify. Dropship your merchants' orders.
Unlimited Merchant stores. Dropship and Fulfil Merchants' orders. Manage merchant invoice, sales commission, etc. Merchants sell the designed products in shopify, etsy stores, etc.
Know more
While other brands are not yet ready to ship to Nike's manufacturing and staffing coordination, Nike has created a unique experience for the customers by providing personalized products.
3. The good news for the store:
On the other hand, it's good news for brands because not many brands are prepared to invest in digitization and personalized products.
There are competition and a lot of opportunities for businesses. However, companies that can invest in connecting their online campaigns with offline digital media will find little competition in the market.
It will also enable brands to garner more positive feedback. And gain comprehensive data that they can use to make future investments as digitization gets bigger later on. With the advent of software such as product designer tools, they will make personalized products mainstream.
4. Better User Experience:
Although digital customization has started with products, it is not the end. It connects the customer's in-store experience with the brand's online presence to create a substantial brand relationship.
Businesses can choose to provide customers with more interesting content. Provide them offers based on their past product interest and purchasing habits.
Digitization is already altering customer expectations, for example, with immediate purchase with mobile checkout. With mobile devices, customers don't have to wait in line to buy their products.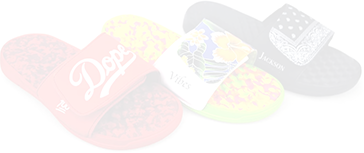 Boston based custom slide sandal maker has become $10 Million company using an online designer and unique growth marketing.
Read more
Customers today expect retail stores to close the sale on the spot and garner helpful information on product stock from a remote location. As a result, it is likely that soon stores with no mobile point of sale will be stomped over in the competition.
5. Enabling customer service with digital media:
With digitization in retail stores, a brand can expect audiences from every segment by encouraging micro-conversions, eventually leading to purchase conversion.
People can be drawn to interact with displays and help them make an informed decision. It can also stimulate curiosity and prompt visitors to start conversations with sales staff.
It will further lead to more interactions and help them find the right product. Implementing digital media in stores will exponentially bolster retail staff's ability to provide an outstanding service to customers.
With digital displays, brands can go beyond the physical limitations of the retail and offer additional products. It can also expand a brands' in-store catalog.
6. What's in the future?
Digitalization enables collecting data that brands can use to create a more engaging customer experience. For example, customers can get access to online reviews, social media conversations, etc.
Investing in such digital systems facilitates brands to garner actionable data fast. It also enables businesses to test products and launch marketing campaigns based on the data they have acquired.
It will become easier for businesses to find out which content is most helpful for customers and how to curate more such content in the future.
Digital space is changing rapidly and will soon become prominent in the retail space. As a result, businesses need to adapt quickly to meet the increasing demand for mobile browsing and cater to a future tech-savvy customer base's needs.
Read More:

Do you have printers? Are those printers sitting idle?
Become a Print-on-Demand dropshipping app like Printful or Printify. Dropship your merchants' orders.
Know more