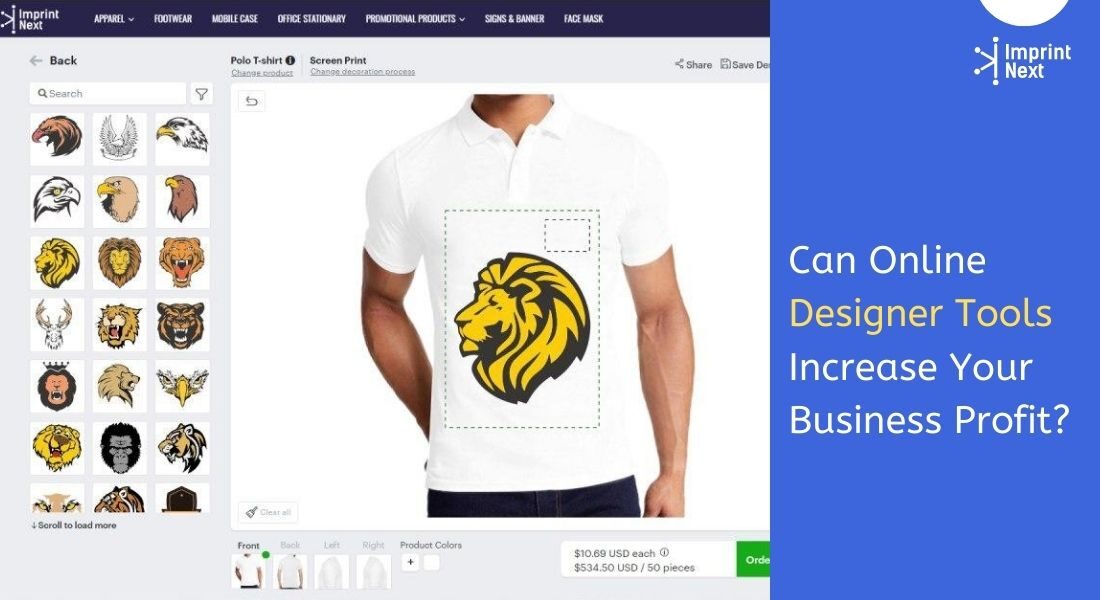 Last Updated on: 30th August 2022, 06:28 am
Selling more products is not the only way you could increase your business profits. To achieve a double or triple-digit revenue increase, you don't have to overhaul every department of your organization either. Sometimes, the only thing standing between you and your success could be something very petite. Here, is the Online Designer Tool.
Some entrepreneurs think investing more money is one simple way to make more profits. We won't go against that phenomenon, but it's a lot safer if you invest more in ideas and less in finance.
In the print world, what earns a printing company more revenue is not a novel design idea or a long range of products it can supply. The designer tool used in the process can also be a key driver of profits. You'd ask how. Well, one way to quickly answer that is through the following case study.
Case Study: How a floor-mat company increased its profit by 60 using a designer tool.
Andy is a Germany-based online floor mat and rug seller. His website, Fussmatten-Welt, sells entrance mats, floor mats, doormats, etc. Following are some issues the company was experiencing:
The site wasn't receiving considerable traffic or sales
The average income made by a number of orders made per year was below par with the investment
Lower the volume of returning customers by 10% every year
Conversion of leads to sales was 28%
A closer analysis led to the cause of this dismal situation. The available set of designs was unattractive or obsolete. Also, customers were finding the available customization tool too limited and tardy, or in simpler words, "slow in action".
Andy integrated a tool into his Magento webstore that offered easy designing and customization features without letting into its complexities. He realized the software application was really enjoyed by his user base and customization got easier like anything. This is why he needed to make custom product designing easy and hassle-free and this tool finally gave him that.
The site started gaining traffic gradually and more orders were seen incoming with each month. Andy started focusing on customers that were returning more consistently to his website. The repeat purchase from existing customers over the course of the first year was 40 percent and rose to 60 by the time it reached the 2nd. Last but not the least, the conversion rate saw a major uptrend by rising to almost 80 percent.

Do you have printers? Are those printers sitting idle?
Become a Print-on-Demand dropshipping app like Printful or Printify. Dropship your merchants' orders.
Unlimited Merchant stores. Dropship and Fulfil Merchants' orders. Manage merchant invoice, sales commission, etc. Merchants sell the designed products in shopify, etsy stores, etc.
Know more
Online Revolution
Having an online design tool embedded in your store is like giving your visitors an added reason to spend more time. Consumers today are looking for an interface that would help them personalize anything they buy on the online market. This has led to an online revolution with more and more businesses trying to add customization features to their product line. The following line graph shows the average traffic trend of a webstore before and after adding a designer tool to their store.
Now, if the above case study is not convincing you, let's take the longer route.
Sublimation, DTG, screen printing, heat transfer, – are a few printing methods printing companies invest in. Machines and equipment used in these printing methods work in tandem with online design software to make printing possible.
Many of you might think the efficacy of the designs depends on the quality of the machines. However, that part is not one hundred percent correct. How good design would come in the output simply depends on how effectively the online design software understands it.
For instance, say you design t-shirts and one of your designs requires you to print on black t-shirt blanks. A regular t-shirt designer would simply print the artwork on a blank and that would not turn out well because soft colors do not get visible properly when merged with black surfaces. In such a case, an ideal t-shirt design software would create a white base, which will ensure that the design gets visible properly, irrespective of the blank's color.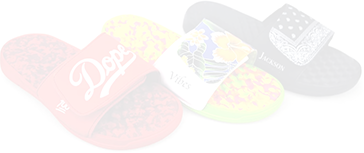 Boston based custom slide sandal maker has become $10 Million company using an online designer and unique growth marketing.
Read more
NB: White base is a layer of ink (generally white or any other light color) to print on a t-shirt having a base dark in color to let other colors sit on.
Benefits & Importance
An ideal online designer tool will offer you the following benefits:
Provides design-ready graphics to choose from
Offers new and innovative design ideas
Compatible with all web development platforms like Magento, Drupal, Shopify, etc.
Prevents from investing in heavy software applications like Illustrator or CorelDraw
Makes designing and customization easy and fast
Should be available at a cost-effective price
Saves a lot of time and effort
No need to employ design professionals
The key to a profitable and sustainable printing business is to find the right product designer tool. A product must not just look nice, it should be flawless and only the right tool can ensure it. That's the critical part, 90% of your job is complete once you find a tool that makes it possible.
It's all about ease and convenience.
Panning Out
Your customers will go wherever they find it. So, the answer to the question raised with this blog subject as to whether an online designer tool can help increase your business profits is a definite 'Yes'.

Do you have printers? Are those printers sitting idle?
Become a Print-on-Demand dropshipping app like Printful or Printify. Dropship your merchants' orders.
Know more