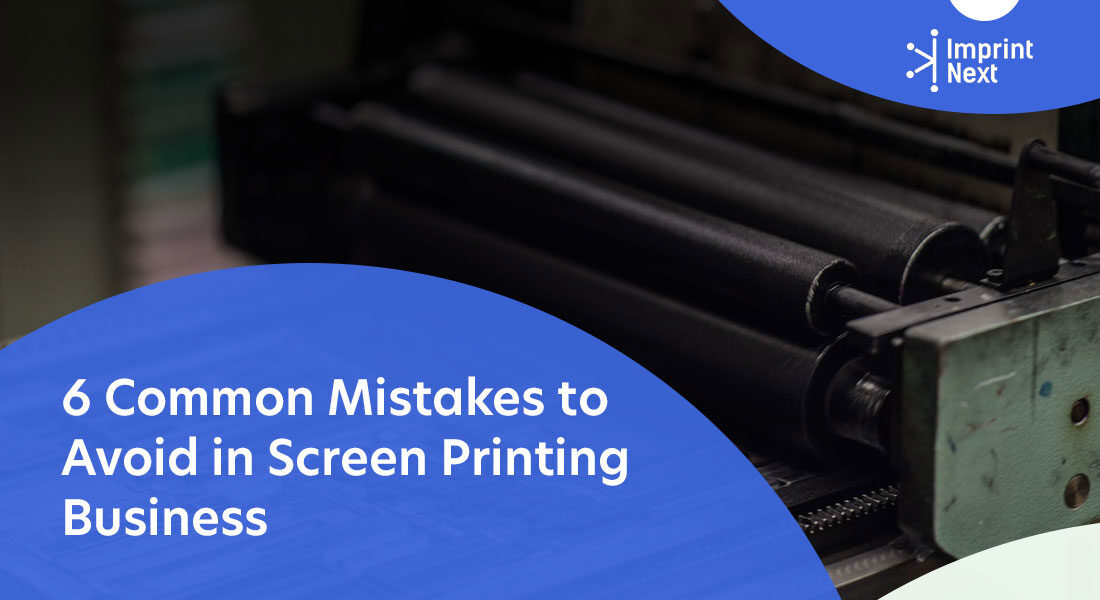 Last Updated on: 24th November 2023, 11:19 am
After interviewing with nearly 50 screen printing business dealers, we came up with the top six most common screen printing mistakes most screen printers commit. In our quest to learn more about screen printing, we have traveled and met many screen printers. We wanted to learn more about their print process and what kinds of problems do they face.
So, if you are a newbie or planning to start your own screen printing business, this blog is just for you.
Mistake #1: Using the same screen mesh for all jobs:
Printers who start their screen printing business take it for granted that they need the only type of screen mesh for all their jobs. One of the most common screen printing mistakes done by printers. Many printers rely solely on their screen print supply company who typically give out 110 and 125 mesh. It is perfect for general everyday color printing.
But, when you print some halftones or high-end photorealistic printing, you need higher mesh. It typically goes 190 to 230 mesh for the under base and 305 for the colors. If you are serious about your print business, you need to carry a wide variety of mesh if you want quality work.
Mistake #2: Using plastisol ink straight from the can.
Many ink companies would like you to believe that their ink is ready for use, although many inks are very creamy and work well with high mesh screens. But, many brands' inks are too thick. You have to add a little reducer to thin it out to get it creamy and smooth.
So, instead of using plastisol ink straight from the can, you can first reduce it so that it works with your high mesh screens and on all of your multi-color jobs.
Mistake #3: Relying only on Digital Marketing:
Many new screen printers would immediately set-up a Facebook page or build their website, and they bet all of their chips on that. They don't realize that it is great for online businesses. But if you have a physical store, you have to rely on traditional marketing and sales.

Do you have printers? Are those printers sitting idle?
Become a Print-on-Demand dropshipping app like Printful or Printify. Dropship your merchants' orders.
Unlimited Merchant stores. Dropship and Fulfil Merchants' orders. Manage merchant invoice, sales commission, etc. Merchants sell the designed products in shopify, etsy stores, etc.
Know more
It would help if you bought leads, make calls, distribute leaflets, meet your people, or even visit door to door. You have to show your work and get feedback. Find out in person if your prices are too high or too low. Hire experts to do market research for you. The bottom line, you have to meet people face to face,
Mistake #4: Not keeping up with the industry and trends:
It is common sense that printers should work only for the latest industry trends. But, many say they don't do it. The customer wants softer prints, and they want what they see hanging in the stores. They want abstract graphics, and many today want a distressed look print and where discharge ink comes in!
Many don't use it simply because they think it is hard to do. But, discharge ink gives a softer feel to the print, and people like more delicate prints. To know what the industry is holding now, you need to follow blogs, join forums, read trade magazines, and attend trade shows.
Mistake #5: Not being resourceful.
The most common problem of any screen printer is that they don't find an artist to the graphics work. Although they are easy to find, what's stopping them is the lack of knowledge. They can go online and find many websites where they hire designers and get their designs remotely. Starting from $5 to $50, they are easy to understand, if you know how to.
Mistake #6: Using outdated equipment:
If you want to produce better quality prints and get more significant customers for your screen printing business, you need to have all the necessary equipment. Moreover, you have to keep replacing your equipment from time to time. You can't settle on the four-color press; you need to have a piece of six-color news for better output.
When you need to print halftone, you can do it in a laser printer, and you need to get an inkjet printer. To go to the next level of printing, you need to do more color. For which you need to consider your exposure unit and your film output.
Conclusion:
We addressed the screen printing mistakes above are most common among screen printers—irrespective of a veteran or newbie.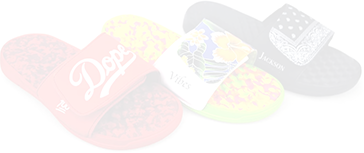 Boston based custom slide sandal maker has become $10 Million company using an online designer and unique growth marketing.
Read more
Moreover, if you start a new screen printing business, you must be aware of the above points.

Do you have printers? Are those printers sitting idle?
Become a Print-on-Demand dropshipping app like Printful or Printify. Dropship your merchants' orders.
Know more