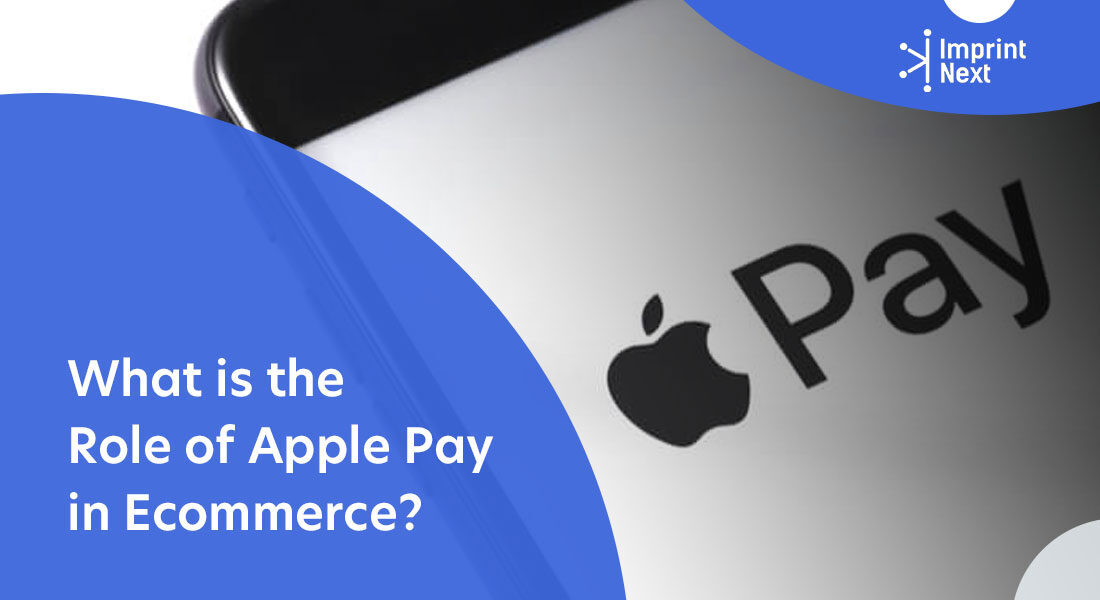 Last Updated on: 26th November 2021, 09:46 am
Apple Pay is a mobile payment interface with wallet applications that allows the users to make payments just by using credit or debit cards with a single touch on their device or a reader.
Apple pay is currently available in the US, UK, Canada, and Australia. It is mainly supported by Apple devices such as iPhone, Apple Watch, iPad, and Mac. Moreover, Apple pay is entirely free.
What is the role of Apple Pay in Ecommerce? Apple pay integrates with the Ecommerce website to facilitate a smooth and hassle-free payment interface for its users. It eliminates the billing and shipping steps once the data is saved initially.
Like Shopify Plus, WooCommerce, and IBM, some of the websites are among the first e-commerce platforms to support Apple Pay for its website.
How does Apple Pay work?
As discussed above, Apple Pay is fast and easy to use because the user does not need to enter the shipping address, bank, and billing details at each time of purchase, instead of entering the data once stored by Apple Pay and used in the subsequent transactions with two simple steps: Click—> Confirm, then your order is purchased.
How does it work:-
When a customer makes a transaction, he gets a special ID number and an encrypted code with specific information regarding the purchase. This feature makes the customer's card number or name is hidden from the merchants. However, Apple does not store the customer's purchase information or any bank details, making it much harder for hackers to hack the data.
Your online payments get secured by a fingerprint scanner system. Apple devices come with a built-in fingerprint scanner that can use Apple Pay for online payments, using the user's fingerprint to authenticate and secure the payment.
Moreover, Apple Pay is no older to make its debut in 2014, which has made only 6 percent of users as of today, especially those who have compatible iPhones to use Apple Pay each month.
So, it is evident that Apple Pay wants to grow globally and have offered special discounts with specific retailers when a customer uses Apple Pay. However, this strategy seems not to be working effectively due to device compatibility issues.

Do you have printers? Are those printers sitting idle?
Become a Print-on-Demand dropshipping app like Printful or Printify. Dropship your merchants' orders.
Unlimited Merchant stores. Dropship and Fulfil Merchants' orders. Manage merchant invoice, sales commission, etc. Merchants sell the designed products in shopify, etsy stores, etc.
Know more
How Apple Pay benefits customers in Ecommerce?
A customer wants convenient and hassle-free online shopping. Therefore, Apple Pay allows the customer to make payments online shopping just using their phone.
The digital wallet service in Apple Pay eliminates the requirement to carry a purse or a wallet all the time, hence facilitates simple touch and pay service using a  mobile phone or tablet.
Security is another essential feature in Apple Pay, where it uses a secure payment system by the following platforms: device access for a transaction and biometric authentication of a fingerprint.
Apple Cash Card:
Apple Cash is a feature in Apple's digital wallet system that allows the transfer of money from one user to another via iMessage. When a user receives a payment, it gets deposited in the Apple Cash Card, where it is available for immediate use at merchants that accept Discover. Alternatively, the user can choose to transfer the balance to a nominated bank account via wire transfer. Apple Cash is currently only available in the United States.
How Apple Pay benefits retailer in Ecommerce?
Apple Pay simplifies the payment infrastructure system that makes use of NFC technology.NFC, otherwise known as Near Field Communication, is short-range wireless connectivity. It enables exchanging information between devices when you touch them together or bring them close to each other.
Apple Pay uses this feature to facilitate contactless transactions without any additional cost.
As discussed before, Apple Pay is secured. It enables the entitled Consumer Device Cardholder Verification Method or CDCVM to use for payment purposes. It means that you can make payments more significant than the usual limit of $100.
Furthermore, the CDCVM facility saves the retailer from fraud transactions  merchants shift
the liability for fraudulent transactions away from themselves to the payment
provider, reducing their exposure to chargebacks and other related costs.
Chargebacks are defined as money refund to the customer by the retailer. Further, initiated by the issuing bank for disputed transactions.
Why Is Apple Pay Essential In the E-commerce industry?
Easy Payment system- Paying with one's phone directly provides comfort, speed, and safety. These are all benefits that marketing companies would love to offer their customers ease in the payment process. The Apple Touch ID system has all those features that eliminate the awful payment can create all but eliminate those awful payments and optimizes conversion at every step of the mobile checkout funnel.
Cost-saving: Retailers now have more options to accept payments. Online dealers have a choice between Paypal, Amazon Payments, and Apple Pay. Competition is good for retailers and customers and could lower charges for online retailers and enhanced profit margins. Apple Pay's Touch ID opened the way for its reduced processing charges; savings could pass on to merchants, who might choose to pass on some to customers through discount vouchers.
Marketing promotions: To deliver deals and marketing promotions through Apple Pay, Apple teams up with retailers. Apple said it would not maintain any transaction information in its database – it would go to the retailer straight. However, if that changes in the future, it would be interesting to see.
What is the alternative to Apple Pay in Ecommerce?
There are too many mobile payment platforms. However, some of the noteworthy competitors are:
Samsung Pay: It is considered as Apple Pay's main rival due to its own NFC offering system in Samsung devices.
Google Pay: Apple's main rival in the Smartphone OS
Space is another digital wallet platform and online payment system. It was developed by Google for tap-to-pay services on mobile devices, tablets, and watches, running on the Android operating system. 
Conclusion:
The challenge for eCommerce merchants is rapidly and cost-effectively implementing Apple Pay on the Web to minimize disruption to current systems and procedures. Also, while Apple Pay is currently the dominant mobile wallet, retailers need to follow a strategy that will make it simpler for their eCommerce or mobile websites to implement extra digital wallets in the future.

Do you have printers? Are those printers sitting idle?
Become a Print-on-Demand dropshipping app like Printful or Printify. Dropship your merchants' orders.
Know more