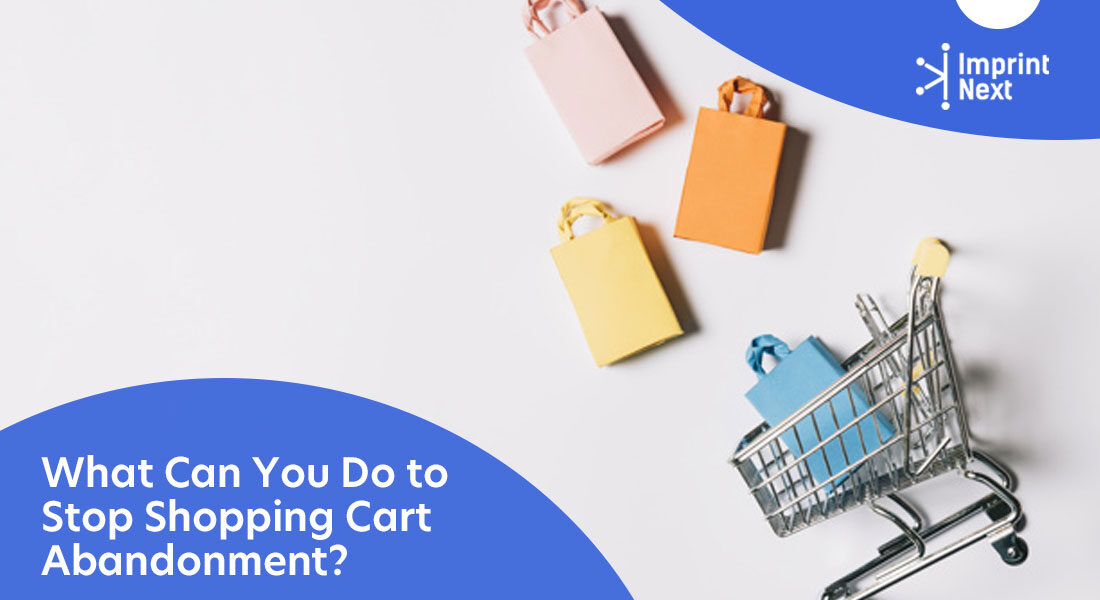 Last Updated on: 26th November 2021, 09:45 am
You have a great eCommerce store and are populated with a large number of visitors. But when they add items to the cart, they leave just before purchasing them. It is called cart abandonment. Many eCommerce sites suffer a huge loss due to this issue. Due to higher cart abandonment, you have a lower conversion rate.
Sometimes buyers leave the cart when they find their payment system isn't acceptable in the cart. At least 7% of the buyers leave when they do not find a secure checkout system. Offer some of the common payment modes like Visa, MasterCard(for credit & debit cards), and other payment modes like PayPal, bitcoins, American express, Google wallet, etc.
Last-minute login or registration is an irritating task and interferes with the conversion process. Instead, place a guest checkout option for customers who avoid registering themselves.
Top 12 Ways To Prevent Shopping Cart Abandonment:
Shopping cart abonnement is the failure you face at the last point of purchase. Here we must discuss the techniques how we can prevent them. They are as follows:
1. Personalized Shopping Experience:
First, personalize the shopping experience and checkout process.
If the shopper has a profile with your store, be sure to leverage their history to create a more personalized shopping experience.
Any decent eCommerce platform will address the shopper by name, suggest products similar to those the shopper has purchased in the past, and offer the shopper the chance to repurchase something.

Do you have printers? Are those printers sitting idle?
Become a Print-on-Demand dropshipping app like Printful or Printify. Dropship your merchants' orders.
Unlimited Merchant stores. Dropship and Fulfil Merchants' orders. Manage merchant invoice, sales commission, etc. Merchants sell the designed products in shopify, etsy stores, etc.
Know more
eCommerce stores are missing the personal experience that a brick and mortar retailer can offer. Use this simple step to help bridge that divides and get more sales conversions.
2. Change this Checkout feature:
Next, change the face of the digital checkout by adding a progress indicator bar.
Most people like accomplishing tasks, especially small ones that they can easily cross off. A progress indicator is a great way to satisfy this desire.
Not only is it satisfying, but it also shows the exact number of steps that are needed to complete the purchase. This will help your abandoned cart rates by assuring the shopper that this process won't take too long.
3. Use Popup Windows:
Third, use popup windows. Adding some strategic popups will help reduce abandoned carts. But use your popups sparingly because they're annoying.
The most obvious one to add is the exit popup. These occur when a user attempts to leave your website or checkout page. It can be triggered by any click of the page, a tab or window closure,  or even navigating to the browser toolbar.
Another popular popup to consider is used to re-engage the shopper.
These can appear after a certain threshold of inactivity in case they've moved to a different tab or left their device.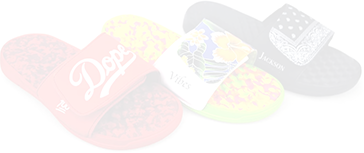 Boston based custom slide sandal maker has become $10 Million company using an online designer and unique growth marketing.
Read more
4. Offer free shipping:
Think about offering free shipping.
As per a study by Deloitte, about 60% of the shoppers prefer buying from online retailers who offer free shipping. If you offer free shipping, then it is easy to convert visitors to customers.
How difficult it is to get shoppers in. It is vital to maintain healthy conversion rates.
Unfortunately,  abandoned carts are a major issue for nearly all small eCommerce businesses. But don't despair!
There are some easy ways to optimize your site and reduce abandoned carts. Once you make the changes, measure your success and see the difference they made in your final sales.
The rise of big-box eCommerce has resulted in a whole lot of consumers expecting to receive free shipping. While it's largely unrealistic for a lot of small businesses to compete with the big box prices and free shipping.
It's still important to consider offering free shipping. In turn, of course, you'll have to raise your prices.
But doing so subtly can be quite effective. Consumers are happy to pay a premium for goods made by small businesses.
They're often better quality, locally-made, and more sustainable after all!
But they don't like when the premium comes as a shipping cost. Simply build the cost of shipping into your pricing and go from there.
5. Add Some Urgency:
Next, think about adding some urgency. Consumers are more likely to make a purchase when they
think there is more competition or demand for the product. Ideally, you simply offer a high-quality product that people flock to your store for.
But for those of you who've yet to strike gold, creating some urgency, even if it's exaggerated, can be a great tactic.
You might add a strict end time to all promotions with a clock showing the shopper the remaining time they have to make the purchase.
Some businesses also include a "quantity remaining" number at the checkout.
6. Highlight Call to Action Button:
Make sure you add bold calls to action. A lot of online shoppers add items to their cart without even ever going to the cart.
Instead, they navigate off the website well before they make any purchase.
For this reason, make navigating to the cart the most obvious option throughout all pages of your website.
Keep the cart icon updated with the number of items in the cart as well.
Don't be afraid of people navigating away from product pages. You want to maximize your average cart spend but not at the expense of shoppers being confused about how to get to the checkout.
7. Add a "You Saved" at Checkout:
Highlight the total amount the customer has saved at the checkout. Consumers like being reminded that they're saving money and found a great deal.
Keeping your cart updated with the total savings that the customer has received will help encourage them to finalize the purchase.
Simply add a "You Saved:" or "Total Savings:" beneath the normal ticket price that's automatically updated as new items are added to the cart.
You can also add descriptions and reviews to the cart. Buying online can often be slightly riskier in the mind of the consumer, if for no other reason than they haven't actually handled the product before. Sizing, color,
texture and weight are some of the hardest things to visualize remotely.
To help alleviate this worry, write thorough product descriptions and add customer testimonials to the checkout page.
Likewise, highlighting your return policy is another way to alleviate fear. Reminding them of your return policy helps assure them that they still have options.
Like promotions, it's important to make returns simple and beneficial without giving away too much. But some
returns are inevitable.
It's important to embrace this fact before getting overwhelmed.
8. Make the Checkout process easy and smooth:
Make the check-out easy and intuitive.
Though most modern eCommerce platforms have done a great job of eliminating confusing checkout processes, there are still too many small businesses with horrible checkout systems.
Focus on making it fast and easy. Make sure that it's simple to move on to the next step in the checkout process while making it difficult to go back.
9. Email Automation:
Don't forget to remind them of idle carts with emails. Email marketing is a key to any marketing strategy, but they're especially important for abandoned cart notifications.
Automate the process by sending emails after certain periods of elapsed time.
Include a link back to their cart. Some businesses also include a discount offer attached to these emails. Be careful though this may increase your cart conversion rate, it may also quickly be abused by savvy shoppers.
It's also smart to add some small features to your checkout that make editing the cart simple and efficient.
10. Fast loading website:
Get your website moving quickly.
A slow website can be disastrous to both your overall traffic and your conversion rates.
Shoppers are an impatient bunch and don't like to have to wait. A delayed checkout experience can lead to a whole lot of abandoned carts.
Work with a developer to increase your site's speed. It'll have a major impact on your SEO while also helping to minimize the number of abandoned carts you're left with.
Another way to help alleviate shopper worries is to highlight your security measures.
Reassure shoppers that you have a secure payment portal. Adding a few basic security features can go a long way.
Additionally, add a badge from your payment gateway provider that shows the security of your website.
Again, though, do so without making the checkout process more tedious.
11. Avoid asking shoppers to signup at checkout:
Avoid forcing your shoppers to create an account at the checkout. While it's important to build your customer database and loyalty program,
It's an extremely detrimental factor in abandoned cart rates. And we've all been on the other side of it!
Creating a new account for every purchase adds steps to the process and is rather annoying.
Still include the option of logging in or creating an account, but make the option to skip that step clearly visible, too.
12. Include modern payment options:
Add all modern payment options. Shoppers now want to use more payment options than ever before. Just like you do in your brick-and-mortar shop, you also want to offer as many options as you can.
Include options for all modern forms of payment and even popular forms of cryptocurrency.
Final Words:
Remarketing is a powerful way to remind shoppers that they were thinking about buying something from you.
I know this list is long, but the principles here are simple and easy to implement at your eCommerce shop. Don't waste time!
Make the changes today and start seeing improvement in your conversion rates.

Do you have printers? Are those printers sitting idle?
Become a Print-on-Demand dropshipping app like Printful or Printify. Dropship your merchants' orders.
Know more