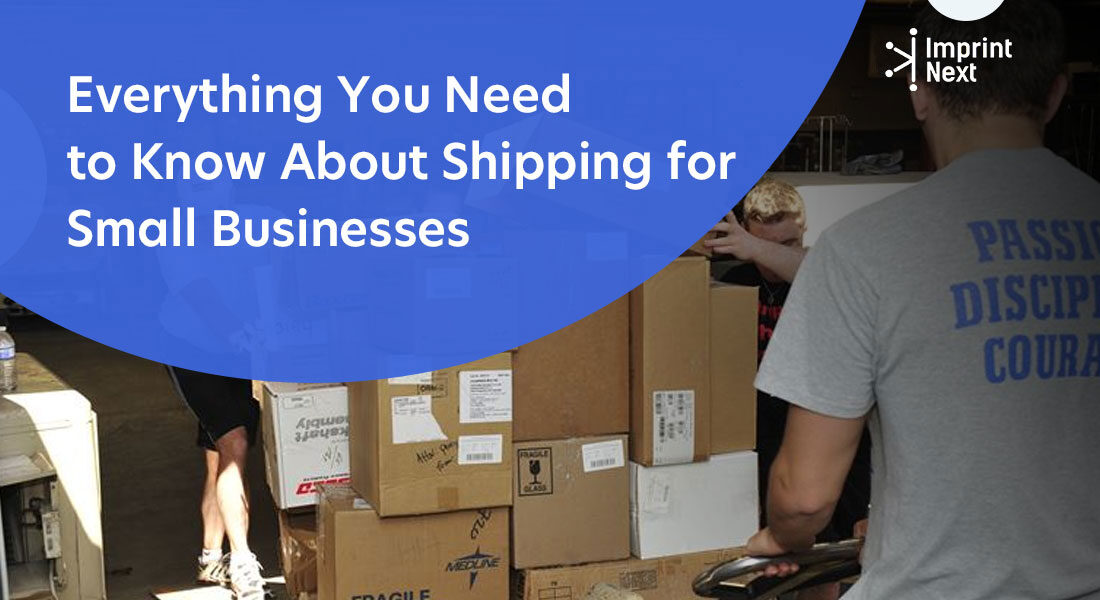 Last Updated on: 26th November 2021, 09:46 am
Shipping will always be the Achilles heel for all small e-commerce stores, especially today's era where people want same-day delivery because many big e-commerce stores are offering just that. To become a desirable e-commerce store for your customers, you have to have your shipping services on par with the big ones if not in other services and sales.
Moreover, you have to make some sacrifices down the line, and it takes a lot of thought to create your shipping strategy. In this article, we will discuss the business aspects that will determine your e-commerce store shipping strategy.
Here's a comprehensive guide on the shipping strategy:
01. Factors that will determine your shipping strategy:
Shipping Rates – First off, you have to decide if you want to incur all of the shipping charges to your customer or set a flat rate where you will have to pay for some shipping.
Product Weight – Most of your shipping rate will be determined by the weight of your product, and if you know the consequences of your product line, you will pretty much be able to guess the shipping cost.
Packaging – Decide on the type of packaging you will employ, which will determine your expense and shipping charges. Moreover, you can opt for free packaging or invest in your branded packaging.

02. What is Your Option While Employing Shipping Charges?
Free Shipping – Offering free shipping the best way to reduce shopping cart abandonment. Moreover, it will encourage more sales from consumers. However, someone does have to incur the shipping charges; either you could increase the product price to cover the shipping cost or fix a flat shipping rate to partially pay for the shipping. It is worth noting that to allow free shipping, you may have to pay the total price of the shipping out of your profits.
There are other ways, such as offering free shipping for minimum orders. Offer free shipping discounts to selected customers.
Real-time Carrier Rates – Another great way to deal with shipping charges is by charging real-time carrier rates. However, you have to integrate multiple shipping services to your e-commerce stores, where customers will choose the services with the lowest shipping charges.
Flat Shipping Rate – Flat shipping rate a great option for e-commerce stores dealing with domestic customers and for stores that sell a limited variety of products with the same product size and dimension.
03. Keeping Your Profit:
The shipping cost will vary depending on the couriers. Although each courier sets their prices based on multiple aspects, some common are package size, weight, origin country, and destination country. It would be wise for you to check out the shipping charges of each courier from their website. To name a few, some of the best couriers are USPS, FedEx, DHL, UPS, etc.
Here's a quick breakdown of what a $20 product would cost
Product cost – $20
Packaging – $0.50
Shipping cost – $7
Total Product cost – $27.50
Profit margin – 50%
Final Product Cost – $30.75
04. Brand Marketing Through the Packaging:
Today, with millennials being the majority of online shoppers, they don't just want their product but also want it to have some aesthetic value. They would appreciate it if the product came in a beautiful package with a 'Thank You' note.
Packaging presentation has quickly become a rising trend in e-commerce which we believe was kicked off by Apple Inc with its minimalist packaging. It is becoming paramount to sell a high-quality, expensive item, as its value should also reflect on the package.
05. Choosing the Type of Your Package:
Although there are standard sizes of the package boxes available in the market, you will probably have to order a specific dimension of the box that best fits your product. Moreover, you will need fillers and bubble wraps. If your product is relatively small, you can choose poly mailers for shipping, but they won't be as sturdy as the box.

Do you have printers? Are those printers sitting idle?
Become a Print-on-Demand dropshipping app like Printful or Printify. Dropship your merchants' orders.
Unlimited Merchant stores. Dropship and Fulfil Merchants' orders. Manage merchant invoice, sales commission, etc. Merchants sell the designed products in shopify, etsy stores, etc.
Know more
For delicate items such as a pair of socks and handkerchiefs, a poly mailer should be enough. However, but things that are prone to breakage would need additional filling and a sturdy box.
06. Shipment Tracking and Insurance:
For selling expensive items, shipment tracking and insurance can give additional security. Most carriers provide shipment tracking and insurance at a reasonably low rate.
You could choose an insurance and tracking facility for large or bulk orders so that you are covered in case of breakage or loss.
07. Customs Documentation for International Shipping:
These forms are available at your local post office or shipping retail location; however, they may come as a feature in some e-commerce platforms. The form declares the customs office at the importing country about the nature of the item in the package, its cost, and other details.
For international shipping, some custom duties may apply when it reaches the destination, which the customer should incur. It is, moreover, essential that you mention this clearly on your shipping policy page.
08. Package Labeling:
After you have figured out all the aspects mentioned above, including package presentation, type of packaging, and cost, you will need to decide how you want to label your packages. However, many new entrepreneurs decide to write it down with a sharpie on the package.
Therefore, we suggest you get an application and integrate it with your e-commerce store to automate the process. Although many e-commerce platforms already come combined with auto package label generators.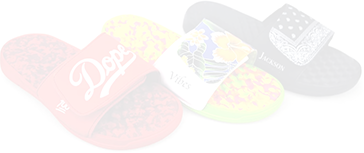 Boston based custom slide sandal maker has become $10 Million company using an online designer and unique growth marketing.
Read more
09. The Need of a Warehouse:
You will need fulfillment warehouses, especially once you start getting high-volume orders. It will automate and handle the shipping for you, which you can avail of by subscribing to fulfillment service providers.
The service will automatically integrate into your website to automate the process. That said, it's worth noting that availing of fulfillment services will incur additional expenses.
Conclusion:
Shipping, as we said before, is a challenging aspect for new online retailers. An efficient shipping strategy is necessary to keep your loyal customers and prevent losing sales. However, it would help if you also kept in mind that most customers would abandon the cart they don't like your shipping policy or find shipping charges too high.
Looking at your profit margin and meeting your customers' needs, you will have to create a shipping policy that is agreeable to both parties.
Related Questions:
Is there any safe shipping method?
United States Postal Service is one of the safest and reliable shipping methods throughout the world. While there are other choices such as First Class, Media, Priority, and Express Mail.
Which is cheaper for shipping parcels?
For shipping parcels weighing more than 2 lbs, FedEx is cheaper than USPS.

Do you have printers? Are those printers sitting idle?
Become a Print-on-Demand dropshipping app like Printful or Printify. Dropship your merchants' orders.
Know more