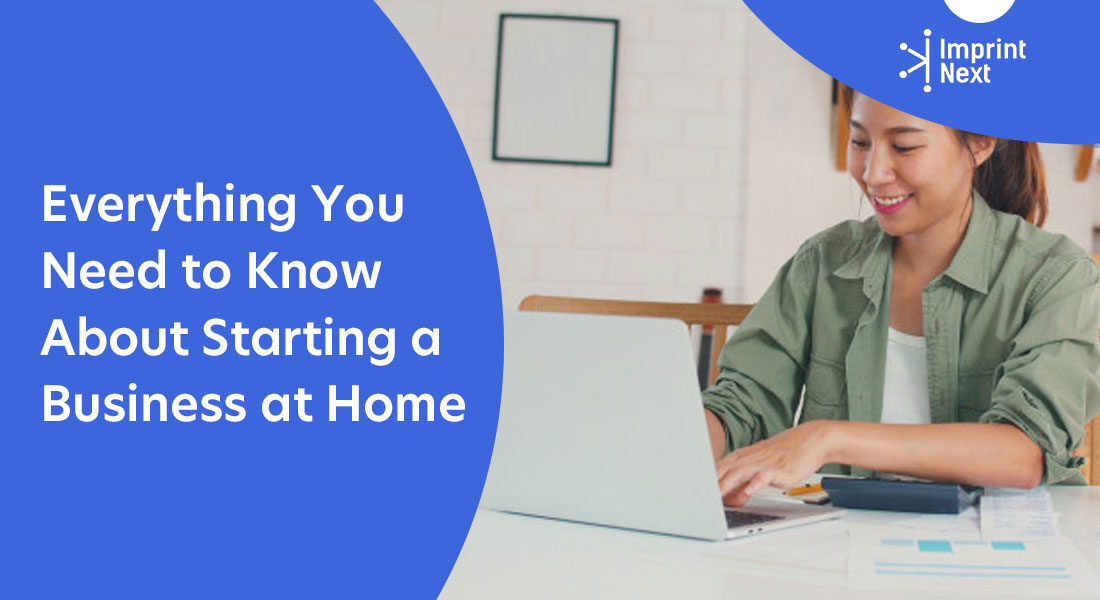 Last Updated on: 26th November 2021, 09:48 am
Many today are planning to start a home-based embroidery business, and you will find many who are already in business. It is a common choice because it gives them extra income while giving them something to work on. The venture can be made successful if it is done the right way.
Most people jump into this home embroidery business without taking a good look at how to get to the point where they want to go. Before starting, you must ask if you want to start this business on your own at home or go for a more professional setup.
Start with a drop-shipping store to printing on-demand business is the best home business to start. Because you do not have to procure products, spend on inventory or do the shipping job. The respective service providers do it at the cost of a certain percentage of the selling price. You do the marketing work and try selling products to the audience.
If you aren't interested in selling products online, then blogging or vlogging is the best idea. For women- freelance writing, art & craft, data entry, proofreading, blogging, vlogging, affiliate marketing, bookkeeping, etc., are some ideas for homemade business.
That said, I have put together all the essentials to help you succeed in your home-based embroidery business.
Best Ways to Start a Business From Home:
The best ways to start a business from home are as follows:
1. Legality:
Before you decide to get yourself a couple of embroidery machines, you have to find out if you are even legally allowed to start a business at home.

Do you have printers? Are those printers sitting idle?
Become a Print-on-Demand dropshipping app like Printful or Printify. Dropship your merchants' orders.
Unlimited Merchant stores. Dropship and Fulfil Merchants' orders. Manage merchant invoice, sales commission, etc. Merchants sell the designed products in shopify, etsy stores, etc.
Know more
It's not that you are starting a clothing manufacturing business that would require you to get a couple of industrial level permits, yet even to start a simple embroidery business will require you to get some permits.
In the U.S., each county or city will have its own set of rules and regulations. Some may have to adhere to the rules of their community.
Before even starting your own business, you must have answers to the questions such as:
What specific rules do I have to follow in my community?
Do I need to get a license in my county?
Are there any specific laws regarding starting a home business in my city?
What will it take to start your business from scratch without any legal troubles?
When it comes to trying something legally, it is always a good idea to get it written on paper. Your neighbor association may say that it's fine for you to start a business, but then you should follow up with a document for their signature.
Legal issues should be the last thing you should be worried about when you are running your business. If you are willing to spend over 50 grand dollars on your equipment, you might also want to hire a lawyer who will prepare your documents.
Questions You Need Answers to When You are Starting an Embroidery Business
How much space will I need to get started?
How much will it cost to get all my equipment?
What is the list of equipment I need to start a small business?
How much power does my equipment need to run?
What about workspace, storage space, computer room, space for embroidery machines?
Do I need a website for my business?
How will my customers contact me?
How many shirts will I be producing each day?
What will be the price for each embroidery work?
2. Creating a Work-Life Balance:
Running a business at home and that with a family is pretty challenging. Considering that the home is not a good space to run a business, you will still need to maintain distance from the family while working at the garage.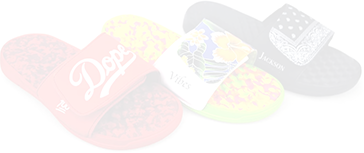 Boston based custom slide sandal maker has become $10 Million company using an online designer and unique growth marketing.
Read more
Obviously, the challenges will be different depending on the type of family you have. If you live with your parents, it will be different from living just with your spouse. It will be even more challenging when you already have two school-going kids in your house.
On the flip side, if you are doing it all alone, you know you will need a lot of personal discipline and focus on accomplishing anything, especially running a successful business.
If you already have a full-time job and are starting an embroidery business as a part-time hobby, you will have to stay up late hours, and you can't take large orders.
Furthermore, like any other t-shirt printing business, embroidery does take a bit of time and skill to accomplish, which can only be learned given some free time.
To create a successful work-life balance, you need to split your days with schedules specifically for the business. You need to make some ground rules that apply strictly to anyone in the space where you are running your business.
You can manage time by setting aside a specific time for your family and a specific time for your business. Moreover, you can also keep the early morning and evening for the family and keep the rest for business.
If you have a full-time job, you will have to figure out a way to finish your orders. Another great way would be to involve your family in your business altogether.
3. Starting Your Customer Service:
Even if it's a full-size home-based business or just a hobby, you can run a business without customer service. You will have to find a way to reach out and communicate with your customers, both existing and new.
Call it customer service or customer support; it is an integral part of your branding.
This is where you have to decide whether you will ship the products to the customers or let them come and pick them up directly from your house.
Next, you will need a dedicated line to take calls for your customer's queries and issues. If you use your cellphone as a customer service number, you will never distinguish between personal calls and business calls.
So, with a separate line for your business, you know that when it rings, it means business.
On the other hand, if you plan for a commercial operation, you know a cellphone will not cut it.
You may even need a receptionist who will pass the call to its respective people for commercial operation. Moreover, you will need someone who can handle calls at night.
4. Get a Business Address:
Your business address will be your point of contact for all your supplies, invoices, mails, packages, etc.
If you make your home address your business address, you will always have to be physically present to receive all packages as you have to sign for them.
This is where you should consider having a P.O. box service with the logistics services.
5. Your Employees:
Are you planning to have employees for such a small home-based business setup?
You may not need any employees right away, but as you get more orders and expand your business beyond your garage, you will eventually have to get some employees.
Of course, you can hire part-time workers or even your own family members for a small setup. When your employee number grows, you will also need someone to manage them.
Plus, you have to make sure that your employees are comfortable working in your space and regularly taking care of their problems. For a home-based business, your employees will be entering directly into your house, which you may not be comfortable with.
If you can get it right, starting a home business is a great idea.
It may be a small business, but it's still a business that will require extra attention from your end. Moreover, it's all about customer satisfaction, and for that, you will have to do whatever it takes.
Conclusion:
A home-based business is the best source of income to work remotely at our own convenience. Especially, it cuts out the cost of renting an office.
Lastly, when you start a new business, do proper research, set your goals, and lay out a business plan to create a home-based business that works for you.
Related Questions:
Which is the best home-based business?
Freelance writing or blogging is the best home-based business. Because it does not require investment or any business setup. You one need two things i.e., a computer and an internet connection.
What can you sell to make money from home?
The drop-shipping business model explains that you sell procured products, stored, and shipped by a third party. You get a percentage commission as fixed by the third party company.
Which is the easiest business to start?
Freelancing is the easiest business to start.

Do you have printers? Are those printers sitting idle?
Become a Print-on-Demand dropshipping app like Printful or Printify. Dropship your merchants' orders.
Know more