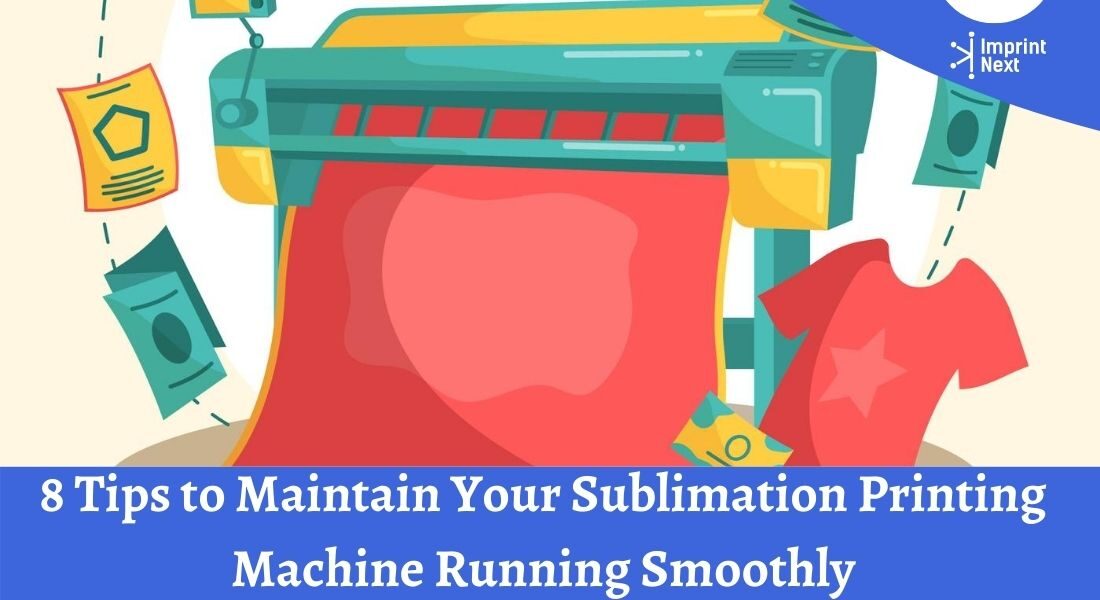 Last Updated on: 26th November 2021, 09:46 am
There are various shapes and sizes of a sublimation printing machine. That varies based on various working categories, production requirements, industrial or desktop. Because they are the most common, let's look at desktop systems.
For those who work on desktop sublimation printing, You may or may not know. The desktop sublimation printing system includes either adaptive or integrated. An adaptive system enables you to pair your office printer with that of the sublimation ink.
The printer uses ink to print on any standard paper for any purpose. It was never intended for printing with sublimation ink, which chemically is different from the original equipment manufacturer (OEM) ink. Thus, the sublimation ink is "adapted" to work in the printer.
Although this functions very well, the printer still doesn't realize what sublimation ink is and how it should be treated depending on its chemical characteristics. All repairs will also usually be manually conducted.
1. Read the Owner's Manual:
The first step for the maintenance of your sublimation printer is – product manual. And that comes with every printer you purchase.
As every printer is different, the maintenance information does vary from one to another.
Make sure you understand the instructions. If you have questions, contact your dealer.

Do you have printers? Are those printers sitting idle?
Become a Print-on-Demand dropshipping app like Printful or Printify. Dropship your merchants' orders.
Unlimited Merchant stores. Dropship and Fulfil Merchants' orders. Manage merchant invoice, sales commission, etc. Merchants sell the designed products in shopify, etsy stores, etc.
Know more
2. Maintenance of print heads:
Regardless of the make and pattern of the sublimation device, holding the print-heads clean is the key feature of maintenance. You're literally letting the ink run into your heads as you regularly print.
But when you go through periods of inactivity, there is the potential for ink to dry in the heads
and clog them.
3. Print Head Checks in Adaptive Sublimation System:
A daily head test is carried out manually using an integrated sublimation system to ensure adequate maintenance.
It is an action done automatically by the printer, but it must be enabled by the customer.
4. For Integrated Sublimation System:
With an integrated system, the printer is programmed to automatically perform head checks to ensure enough ink flows to keep things running smoothly.
Leave the printer 'on'. This is all you have to do.
5. Consequences of clogged print heads:
A clogged print head leaves streaks or lines on a printed image, also known as banding. Thus, ink is wasted and ruins products.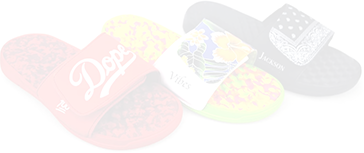 Boston based custom slide sandal maker has become $10 Million company using an online designer and unique growth marketing.
Read more
To remedy this, first, perform a head check to confirm the heads are clogged because low ink levels can cause a similar appearance.
A head check often prints a pattern that will show whether a head is clogged.
If the head check shows obstructed heads, then the problem is corrected by cleaning the head. This is a mechanical operation, therefore refer to the user guide to the right steps to activate the feature.
Most importantly, head cleaning is important. Further, you should also perform print head checks whether everything is working correctly. If not, repeat the steps. Several head cleanings may be required to correct the problem.
However, even after cleaning three to four print heads, you don't see any improvement, ask your dealer.
6. Manage Waste Ink:
A further aspect of the maintenance of sublimation printers is waste ink. This requires some ink, so waste must go somewhere every time the system cleans its mouth
If the system has a removable waste collection tank, it needs to be changed at some point. A full tank often will stop a printer, so remember to keep a spare waste-collection tank in your shop's inventory
Some printers are pre-installed with a built-in tank with a valve. That automatically drains the excessive ink into a vessel.
Either way, make sure you regularly update your shop's waste ink levels and take the necessary steps to manage them.
7. Too much humidity is bad:
Within certain temperature and humidity specifications. sublimation ink works best when it's stored. For instance, the recommended temperature range should be 60F to 75F. And humidity should be kept below 35%.
However, when humidity is too much, it can create moisture droplets that act as voids while you perform sublimation printing. And that voids due to water droplets form on transfer paper and substrates.
Remember, heat press converts moisture into steam and then into droplets. So, beware. You may have to compromise with quality issues on a sublimated image.
So, control your work areas' climates such as temperature and humidity. Again, refer to your machine's user guide for specific settings and recommendations.
8. Keep Your Work Area Clean:
In addition, keep your shop's production area clean and dust-free. Because dust can deteriorate the print quality.
How?
If any dust or dirt settles on a transfer paper and that during the printing job, you will ultimately get poor quality images.
Though most printers have some type of mechanism for catching paper after printing, if you periodically see paper fall to the floor, set up some sort of catch container.
Once the printed side of the paper comes in contact with the floor, it certainly will be unusable.
If you use a sublimation system with refillable ink cartridges, use extreme caution when refilling.
Any dust or dirt that gets into the cartridge not only can affect print quality but also can damage the ink-delivery system.
Air bubbles in the ink can also be a major problem when filling ink cartridges manually.
Try to understand the process in full and make sure the system does not contain foreign particles.
Conclusion:
In reality, it is easy to maintain modern desktop sublimation printing systems
The most frequent concern with the preservation of the appropriate maintenance procedure obstructs ink heads.
The key thing to remember, if the ink is flowing, your work is on.

Do you have printers? Are those printers sitting idle?
Become a Print-on-Demand dropshipping app like Printful or Printify. Dropship your merchants' orders.
Know more