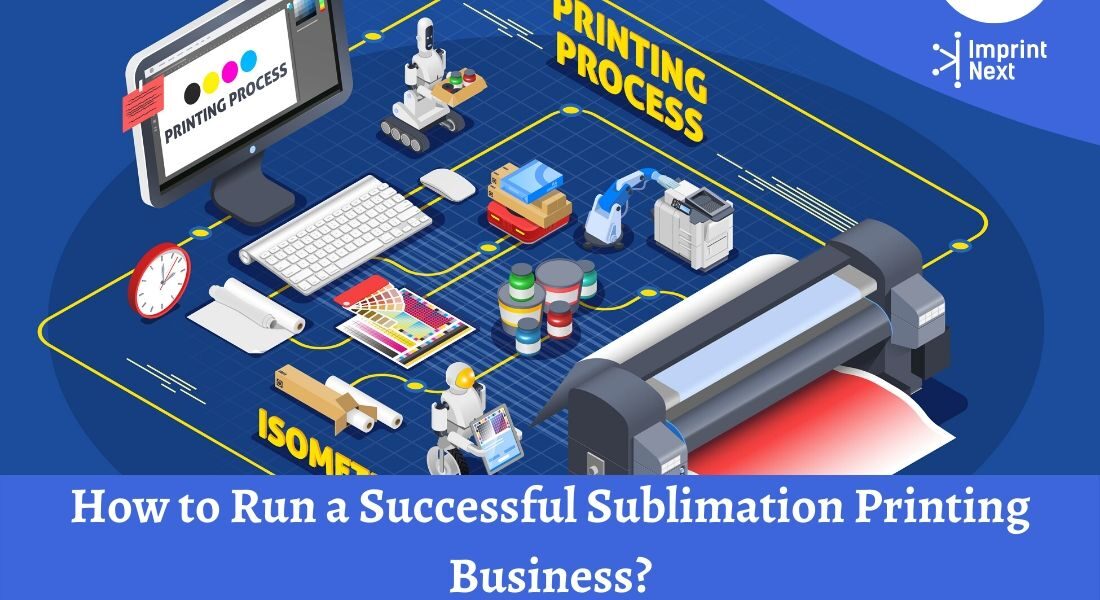 Last Updated on: 26th November 2021, 09:46 am
The real value of creating a business plan is not in having the finished product in hand; rather, it lies in the process of researching and thinking about your business in a systematic way.
Your business plan will help you understand that you should be considering socks instead. It may take time now, but it will help avoid costly — perhaps disastrous — mistakes later.
1. Firstly, Planning Basics:
Five segments are crucial for planning if you want to have a successful sublimation business. They can be arranged as a backbone to a full-fledged business plan with the additional financial data and operation plans, or it can stand alone as a one-page plan.
Honestly, it can and should be exactly what you need to guide the business; there is no correct or incorrect format. Just do the planning and it can help guide you to success.
2. Is planning absolutely important?
It is a significant concern when it comes to designing and managing a business strategy.
Anyone can do that and no special skills are needed. You just need a concept that will then be published. Research in the Small Business Management Journal showed that 71% of fast-growing companies had business plans.
It establishes schedules, business goals, and records its publicity and distribution practices. Not all for these businesses

Do you have printers? Are those printers sitting idle?
Become a Print-on-Demand dropshipping app like Printful or Printify. Dropship your merchants' orders.
Unlimited Merchant stores. Dropship and Fulfil Merchants' orders. Manage merchant invoice, sales commission, etc. Merchants sell the designed products in shopify, etsy stores, etc.
Know more
Their proposals are labeled "financial strategies," although they are also referred to as "strategic plans," growth proposals" and "development plans," whatever they are named.
3. Why should we establish a strategy?
For eg, we say to start a sublimation company, sell goods. And we are going way too much to worry about that.
But why do you? Make a fortune. What are the core values?
Perhaps you'd like to play community sports and join area teams.
Clearly describe the purpose your company is and its central interest so that you will decide if your "what" suits your "why." You might suggest, "I appreciate the support for local sports among young people, so I will give them tailored. products they can sell to fans as a fundraiser."
This gives you a much better direction for how to set up and run your business. It also gives your potential business partners (customers and other stakeholders something with which they can connect and get excited about.
If you already have established a sublimation business, what decisions have you made that, in hindsight, did not align with your why?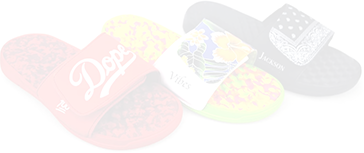 Boston based custom slide sandal maker has become $10 Million company using an online designer and unique growth marketing.
Read more
4. Encourage Your Team Members:
Employees are your most valuable asset and, thus, can have the biggest impact — good and bad — on your business. No matter how small your sublimation business is, it's hard to successfully operate it alone.
Even if you don't plan to hire employees, you most likely will have partnerships among vendors, consultants, or contractors. Defining all the people involved with your sublimation business can result in multiple benefits.
First, it helps your current team members get on the same page with clear expectations.
Encourage them to be a part of this process; not only will they help define their roles, but they also may provide details about what they do that can help improve the process.
5. Right Employee for your Business:
Defining the people in your organization gives you a job description to use when it's time to hire.
If possible, hire for a role when you don't need someone so that you can be discerning about whether that person meets your needs.
This will give you and the new employee plenty of time to figure out whether the fit is ideal, thus increasing the probability of long-term success for your business.
Finally, the most important part of defining the people is to clearly define your role in the sublimation business.
Even if your sublimation business is a part-time, one-person show, you should define your role as if it was at the peak of success.
Consider the parts of the business about which you are passionate about and love the most.
6. Set your goals to move forward:
Any goals, the first obstacle you encounter will certainly deviate.
It's likely to have a rough day or week. Some errors may cost your company large amounts of money, but you will learn some harsh lessons about why it is important to set your clients ' expectations.
Maybe with those "poor apple" customers that you have a run of bad luck. Let no doubt — be it obstacles or performance — deter you anyway.
You can't have a successful sublimation business without clear goals. But our brains don't think in terms of words; rather, they are influenced by all of our senses.
For example, upon hearing the word "Thanksgiving," your brain probably recalls images of you with your family. Perhaps sounds of football in the background, the smell of your favorite part of the Thanksgiving meal, and how you felt after eating too much.
We also have to think this way about goals as our minds don't differentiate between what is real and what's not when thinking about things in vivid detail.
When the priorities are well established, you can introduce objectives that are subtly different from the expectations. The achievements are how you are going to take the moves towards progress.
The targets that any person employed with your business needs to be tailor-made, tangible, achievable, appropriate, trackable, elevated, and updated (SMARTER), enabling you to imagine the final lines.
Let's assume your vibrant goal is to make a full-time revenue source for your sublimation company.
Final Words:
On average, you can earn profits of $3000 per month in sublimation printing. At least in a small scale sublimation printing business.
It is important to review and track your business progress each month so that you can adjust your strategy.
This means deciding that you need more teams, increased manufacturing performance or how specific products will be sold.

Do you have printers? Are those printers sitting idle?
Become a Print-on-Demand dropshipping app like Printful or Printify. Dropship your merchants' orders.
Know more