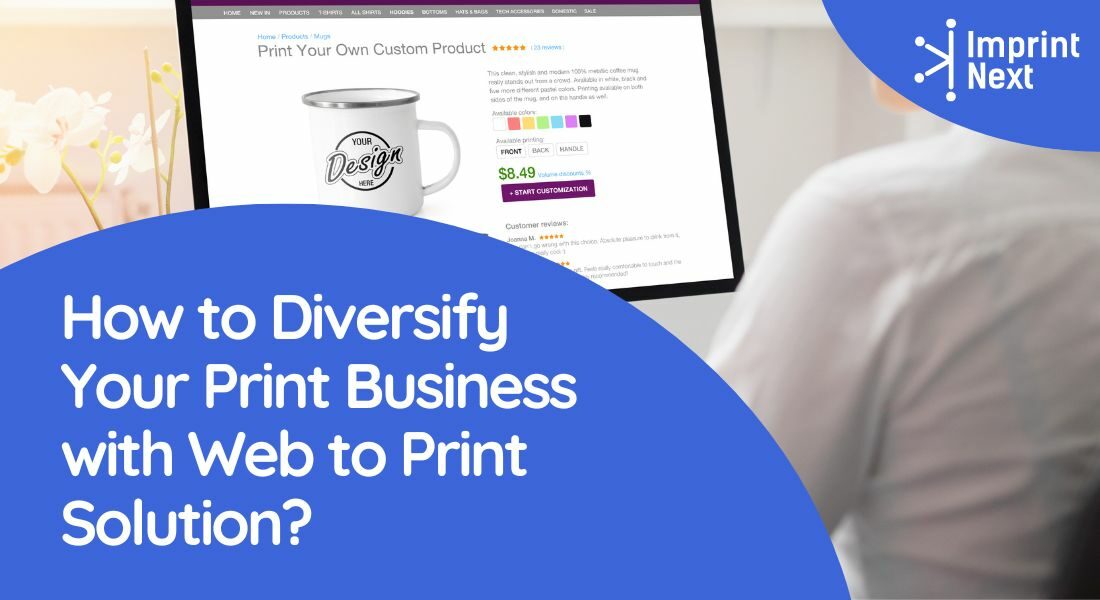 The evolution of the printing industry and more to come. The growth trends in the commercial printing market state that, the print industry especially the signage and promotional product industries is projected to be worth USD 484.22 billion by 2027. It becomes more critical for print industries to diversify their business offerings by expanding into digital printing technologies such as variable data printing that enables customization of products with texts, images, and graphics with web-to-print product design software.
Not only does offering product customization by print shops not only diversifies the business, but it helps you offer a more comprehensive product.
So, if you want to beat the competition, think about expanding your print business. It might hold the secret to your success.
Additionally, expanding your printing company's product offerings will assist you to increase client satisfaction. Offering clients a variety of services and solutions allow you to better satisfy their demands and produce high-caliber outcomes that encourage repeat business. This promotes client loyalty and generates more great word-of-mouth recommendations, which will help your business flourish.
Stay Competitive with Personalized Offerings with the Web to Print Solution:
Apparel Personalization:
Apparel printing has advanced significantly and now provides countless ways to express creativity. Printing on fabric enables the creation of high-quality clothing, prints, pictures, and more, including textile printing, T-shirt printing, and garment printing. Through a variety of techniques, including screen printing, direct-to-garment (DTG), or direct-to-fabric (DTF) printing, colorants are applied to textile materials to create prints.
The most popular method for printing on textiles is screen printing, which involves forcing ink through a mesh material to produce an image on the fabric. This method produces designs that are resistant to fading and can last up to 25 items of washing. High-resolution graphics are created using inkjet textile printers directly onto textile fabrics during the DTG printing process.
Last, DTF print is an additional efficient printing technique that transfers an image or pattern onto the fabric using unique powders, film, and heat. Whether you want gentle pastels or brilliant colors, digital fabric printing allows you to make almost anything you can think of.
Labels and Stickers:
The label and sticker market is enormous and expanding rapidly every day. Stickers are a popular way for people of all ages to personalize their possessions, from skateboards and scrapbooks to laptops and water bottles. With the broad selection of stickers available, individuals can easily express their unique sense of style, ranging from straightforward monochrome patterns to intricate artwork.

Do you have printers? Are those printers sitting idle?
Become a Print-on-Demand dropshipping app like Printful or Printify. Dropship your merchants' orders.
Unlimited Merchant stores. Dropship and Fulfil Merchants' orders. Manage merchant invoice, sales commission, etc. Merchants sell the designed products in shopify, etsy stores, etc.
Know more
Additionally, sticker printing has become more widely available, making it possible for small businesses and independent producers to create unique stickers at a much lower price. Due to this, a variety of stickers, such as function stickers (such as bumper stickers), vinyl stickers, and iron-on transfer stickers, are now available on the market.
It's never been simpler or more economical to both make and buy stickers, so it shouldn't come as a surprise that the sticker market is still expanding quickly.
Point of Sale Printing:
Point-of-purchase prints are an excellent approach to making a point at the crucial moment of sale. This type of printing is crucial for companies who use point of sale as a part of their overall company strategy since it attracts customers and fosters an engaging purchasing experience. Businesses can increase their visibility with attractive graphics at the precise moment when consumers are making an unconscious decision about whether to buy or not by using point-of-purchase illustrations. Visible point-of-purchase prints enable businesses to advertise their goods or services more successfully, as only customers who engage with the print for a prolonged period of time will be aware of what is being offered.
Furthermore, thanks to the enhanced familiarity that customers have grown to have with brands, point-of-purchase prints enable firms to significantly improve their sales. Point-of-purchase printing is a fantastic tool for any organization that wants to succeed at point-of-sale transactions in light of these benefits.
Final Words:
The most recent data indicates that by the upcoming year, eCommerce sales would surpass $700 billion. The competition is getting tougher as more businesses go online.
Even though doing the aforementioned things will guarantee you are operating your t-shirt business properly. However, they do not ensure success.
You must evaluate all of your business limitations to keep ahead of the competition; find the best vendors for t-shirt printing equipment, web-to-printing services, and printing presses. You will also need to determine the most economical method for printing the t-shirts and delivering them to your clients.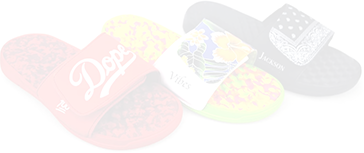 Boston based custom slide sandal maker has become $10 Million company using an online designer and unique growth marketing.
Read more

Do you have printers? Are those printers sitting idle?
Become a Print-on-Demand dropshipping app like Printful or Printify. Dropship your merchants' orders.
Know more