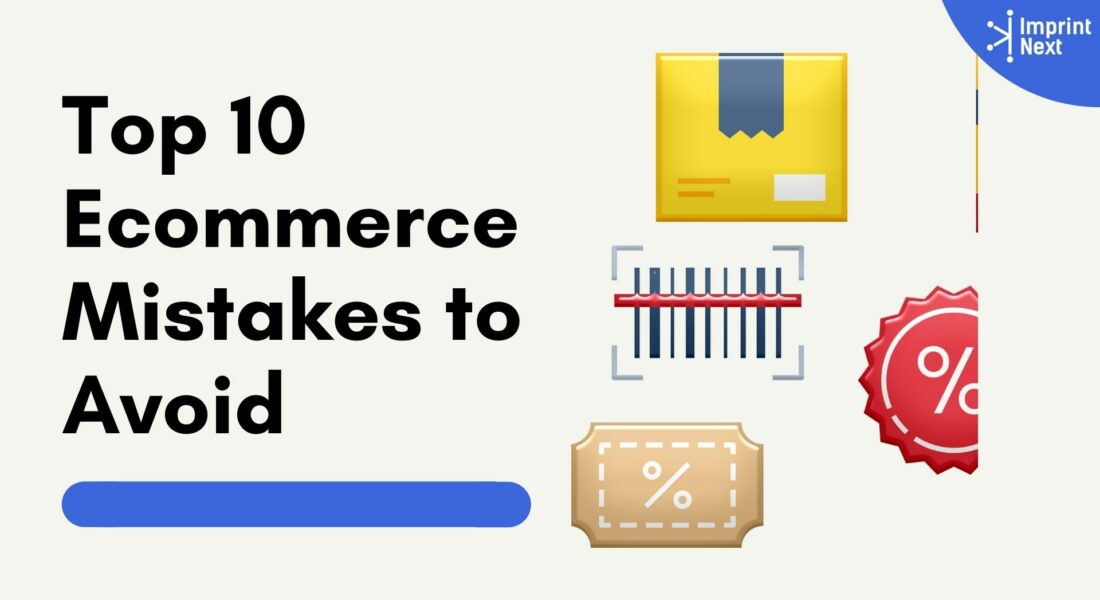 Last Updated on: 19th December 2022, 01:08 pm
A lot of people have eCommerce stores, but they do eCommerce mistakes that they must avoid this year. Although they seem to be small at times but leave an un-avoiding consequence.
As it is evident that online selling does not include retailer and customer interaction– everything happens electronically.
Therefore, the reason is obvious. Customers blindly believe in an eCommerce store and make payments to purchase a product.
So, you have to be credible, reliable, trustable and reputable in all aspects so that somebody can pay you. But when you neglect some silly points, you are in trouble.
So, in this blog, you will come to know about the mistakes and ways to avoid them.
Top 10 Common Mistakes in eCommerce To Avoid in 2023:
10 eCommerce mistakes that you need to avoid in your online store. And how you can fix them, so you can sell more and grow your store even more.
#Mistake 1- Online store isn't optimized for mobile users:
While browsing through the internet we're used to looking at on a big screen lie laptops, PCs or other devices.

Do you have printers? Are those printers sitting idle?
Become a Print-on-Demand dropshipping app like Printful or Printify. Dropship your merchants' orders.
Unlimited Merchant stores. Dropship and Fulfil Merchants' orders. Manage merchant invoice, sales commission, etc. Merchants sell the designed products in shopify, etsy stores, etc.
Know more
But the current and the upcoming trend has shifted to mobile users that account for 63%. The data says, mobile is handy and everyone likes to use the internet over mobiles.
The question- is your eCommerce store optimized for it. As soon as you put it on a smaller screen the whole functionality changes. The screen gets distorted, cut along the edges, common bugs in the e-commerce website, and the problem with loading speed. And overall, your online website crashes. This is one of the major eCommerce mistakes you must avoid.
Make sure that the eCommerce search feature is optimized for mobile users. It's important because people are becoming more and more used to shopping on their mobile phones. And especially during the holidays, especially the stores in Shopify or Magento it is even more.
So this isn't a trend that's going away. It's going to get more and more popular and more and more people are gonna shop on mobile.
There is one way to check if your online store is mobile-friendly or not. Go for the "Google mobile-friendly test".
You just enter your URL and then Google will tell you right away whether or not it is mobile-friendly and if it's not mobile-friendly, what are the things you should work on it.
You can also just test it yourself by opening your online store on different devices like smartphones, different size tablets, etc.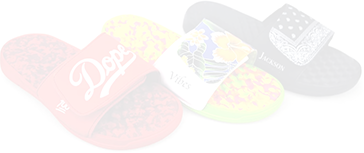 Boston based custom slide sandal maker has become $10 Million company using an online designer and unique growth marketing.
Read more
Moreover, that's a very good way to figure out what works and what doesn't.
You can also have your friends test and actually make a purchase on mobile. Because it's one thing whether or not it looks good on mobile,
#Mistake 2- No personal info/About us page:
Nowadays, everybody finds it genuine when they come across a personal issue, story, etc that connects them. Therefore, You have to tell your story to be heard, because you've got a lot of competition in the eCommerce business.
One great way to do this by adding a "personal info" or "About us" page. That's a way to build credibility, build this connection with your audience and just tell your story.
A lot of people overlook or just neglect this page, As a result. they fail to connect with customers. The question on credibility and trustworthiness of your online store, when people do not come to know what and from where you are.
People do read the "About Us" page and it does help build credibility. Because if your brand isn't well known then people don't know about the legibility of your online store or from whom they are buying, they simply leave.
Moreover, this may work better for you as a small retailer because you are going to share your personal story like talking about yourself, your brand, or your success story.
#Mistake 3- Poor quality/unclear Product images:
People are still attracted to pretty photos and the eye is immediately drawn to colorful visuals or just aesthetically pleasing visuals.
It's very important to integrate things like that on your site as well. It also helps to sell your products, because you're selling the vision of your brand.
Moreover, real-life images are more viewed by customers. It is better you take images of a product and upload that besides the respective product name in your online store.
You should also encourage customers to upload photos and videos in your online store after they use it.
Reasons to add after try-on product images:-
The reason behind this is that–when you're shopping online you can't actually try on a product or touch it, feel it, see what it's like, so it helps your customers get an idea of what they're buying and what they're shopping for exactly.
It's also useful to add details like the size of the model and comments on the fit.
As your customers can't touch or try on the product so it's very useful to provide as many as these details as possible.
You can try lifestyle photos for the fit, for the overall look of the garment or whatever product that you're selling.
Finally, make sure that product images are zoomable so people can zoom in on the details that they're interested in.
#Mistake 4- Uninteresting Product Descriptions:
Boring or uninteresting product descriptions don't really stand out and inform the customer about anything.
You want to sell your story and really sell your products to the customer using language and imagery to help visualize themselves in your product.
Make sure to add information that is relevant to the customer, that should technical product specifications. Remember, there is nothing wrong with adding any technical information as customers do understand well.
Make customer-friendly descriptions that include instructions like do's and don'ts. If you have an apparel business, do mention the fabric and wash and care instructions for a t-shirt or other garments.
How to prepare a good product description?
If you prefer some of the well-known eCommerce sites then there you'll notice a good balance between the creative and technical side of the product descriptions.
Pay attention also to syntax, grammatical or spelling mistakes. You need to use this opportunity to show off your brand and show how legitimate your store is.
When you're writing product descriptions make sure to include those key keywords about your product. For instance, if you are selling a t-shirt or a cap, make sure to use a t-shirt or cap beside the respective product descriptions. This makes your description and your product more searchable.
#Mistake 5- Confusing Product Catalogue:
When a customer lands on your site, they should know instinctively where they want to go or where they have to go to find the products that they want.
That means your product should be listed in categories that make an understandable collection.
If you think of or have started an apparel business, then you can just go for the men's, women's, and kids category, or in the case of electronics, go for mobiles, tablets, and laptops. Give a name that is understood publicly, not only confined to yourself.
You need not be elaborate in describing the catalog, a single worded category is enough, however, that should be a commonly used word among the public.
However, many online retailers try making so many categories that rather than being simple, it becomes complex. Avoid such eCommerce mistakes.
Therefore, you should be very specific avoiding too few or a lot of categories that sometimes a bit confusing for the customers to choose what they want from a huge library of a product catalog.
Therefore, you should organize your product in a way that your customers will be able to find what they want.
Not only products but also make sure that the product photos are all similar in each category. For instance, some of the photos have white backgrounds while others having colorful and life-like ones. Avoid this! Simply and uniform is easier on the eyes.
#Mistake 6- No incentives to instigate buying:
When people come the first time to your online store, they won't buy anything unless you provide some incentives like first-time purchase discounts, free shipping, etc.
You can also make a product exclusive by driving the sense of urgency that customers must grab within a limited time period.
As said before, free shipping is the key tool to sell products even at a higher price than others. The reason is customers get hypnotized when they find something for free, without even bothering they are paying extra somewhere else. This is a powerful marketing tactic.
Remember! Just don't jump over customers with offers when they get into your website. Give them a few minutes to browse through your website, and after that throw your offers one after another at a suitable time interval.
#Mistake 7- Too much annoying offers:
As discussed in the previous step, there are people who put too much stuff like offers, incentives, discounts and mostly pop-ups that irritate a customer.
That prevents a customer from searching a product rather mess up with a lot of offer pop-ups.
Over incentivizing is bad. You must maintain a balance and give enough scope to customers to search for the product they want.
Keep your online store neat and clean, easy navigation and avoid flooding with gif, discount pop-ups, etc.
#Mistake 8- Lacking Social Proof:
Social proof is a kind of product review in the form of social media posts that say- people are liking your product.
These posts can be a testimonial, photos, comments, etc are like product reviews and evidence/proof for you to know what people think about your products.
Even those who don't buy your product may share why they don't like your product.
Social media is also a place where people-follow-people. If somebody likes and reviews good about a product, others find it genuine and follow the same.
Customers usually trust someone who uses a product and reviews its quality.
So, your work to get social proof is– initiate the discussion. Create a forum, fan page, or social media account asking customers to review your products.
In this way, you can respond to customer queries, have a conversation, and most importantly connect to the public. This is the greatest way to attain credibility and trustworthiness which is the foundation step to eCommerce success.
Just do not forget to value your customers at least a "Thank You" response in return. A great step in customer retention for a second purchase. There are various social media strategies you must follow and plan accordingly to hit your target.
You can also use social media to share product images, information, etc through social media.
#Mistake 9- Page Not Found!- Broken links:
A commonly known problem your customers may encounter when a website does not exist. The "URL" is the path to your website and if it is broken, you fail.
In the same way when customers make a purchase, and in the checkout process they reach no-where, you suffer the loss.
It damages your reputation and credibility of your online website. Therefore, customers leave your online store.
Therefore, make sure that everything works fine. Test your online store running on desktop, mobiles, and tablets for any bug fixes.
Check for links, that are clickable and redirect to the correct web pages.
Most importantly, test the checkout process. It is mostly subjected to delay page loading and payment failures. Make sure that people can pay online and receive their order notifications.
Moreover, if you have social media sharing icons for Facebook or Twitter, create accounts that people can reach after clicking on icons. This is also a way to get social proof on your online store.
#Mistake 10- Checkout issues:
Everything works fine, the entire website is running smoothly even with mobile devices. Then everybody stocks in the checkout process. One of the major eCommerce mistakes to avoid.
The common issue to the largest number of cart abandonment is the hectic checkout process.
Therefore, you should make sure when somebody is too close to complete their shopping process, it does not fail rather finishes with a smooth process.
In this process avoid asking for too much information besides postal address and other requisites. Too much typing annoys customers to proceed further.
Make sure that you provide multiple payment methods like accepting credit cards, Paypal, Stripe, etc so that no one finds any issue while choosing the payment system.
Lastly, do not distract customers at this point with discount offers, promos, etc, and just focus on letting your customers cross the finish line and order the product.
Conclusion:
Finally, go through the above Ecommerce mistakes and the consequences that you must avoid and ultimately increase your online sales.
In conclusion, sales come from reputation. Try to build a good reputation to gain trust and credibility among customers.
Related Questions:
Which items you should not sell online?
You shouldn't sell alcohol, weapons, animals, tobacco, prescription drugs, etc. Because these products require special permits to sell from one area to another or international shipments. The process is hectic and risky too.
Is it worth forming LLC?
LLC is worth protecting your assets against the claim of other businesses. You also get tax benefits with LLC.

Do you have printers? Are those printers sitting idle?
Become a Print-on-Demand dropshipping app like Printful or Printify. Dropship your merchants' orders.
Know more