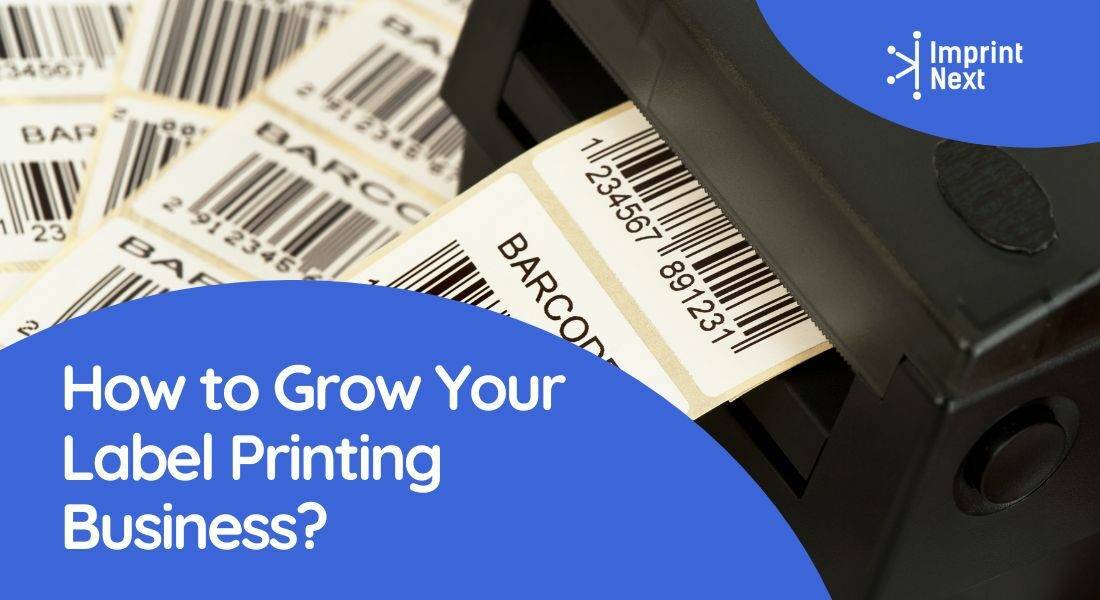 Last Updated on: 14th August 2023, 02:00 pm
Custom labels and stickers have been popular among shops, manufacturers, and corporates for branding, product labels, and awareness. Moreover, it requires a bit of technical knowledge and paper cutting, design process, water-proofing against weather, and other aspects. As the industry witnesses numerous shifts in printing technology, we expect new revolutions in the personalization of labels and stickers.
Technical experts and marketers may understand the importance of custom labels; others may not be competent in graphical stickers and informative labels. Further, it is a convenient way to make good money. At the same time, the newbies are often confused about the market, which often creates great confusion among customers. The competition in the market is growing, which demands a greater level of product offering.
Since the pictures, information, and phrases you choose to put on your labels and packaging can either entice or repel people, they should be well-crafted. Because outstanding artwork and content can make target customers regard your product more favorably, which can potentially improve sales, your message (slogan, company history, product description, etc.) can affect how well your product sells.
Best Ways to Grow Your Label Printing Industry:
However, if you are serious about pursuing the Stickers and Labels business and want to make a living if not a fortune, you must make some big adjustments in your firm to establish a brand image in the market. And to assist you, we've compiled a list of helpful hints that will help you expand your labels business:
1. Find your Market:
Finding your consumer is the most difficult component of every sale.
Fortunately, labels are such a common item among most firms that identifying the proper decision-makers within an organization you already work with or discovering the right new customers is usually all it takes. 
2. Integrate eCommerce store with Label Design Software:
If you want to build a name for yourself in the sticker and label printing sector, the first thing you'll need is an e-commerce website with custom Web2Print software. While the e-commerce platform will assist you in creating a virtual market to aid in tough times, the label design software will assist you in providing your consumers with personalized and unique labels and stickers.

Do you have printers? Are those printers sitting idle?
Become a Print-on-Demand dropshipping app like Printful or Printify. Dropship your merchants' orders.
Unlimited Merchant stores. Dropship and Fulfil Merchants' orders. Manage merchant invoice, sales commission, etc. Merchants sell the designed products in shopify, etsy stores, etc.
Know more
With the help of custom label design software, your clients can design and create attractive and innovative designs. They get the freedom to make custom labels as per their needs. Further, you can easily cater to the demands of label design services of your clients. Generate print-ready files which are used for printing purposes. 
As a result, an e-commerce website will broaden your appeal, and an online print design tool provides the competitive advantage you need to establish your brand among your target market.
3. Drop Shipping:
To expand your business worldwide, you can cooperate with local printers in the area you want to target to offer drop shipping services.
Instead of passing the entire order, you can use your e-commerce platform to start the transaction and design process. You may submit the print-ready design file from your bespoke web2print software to your dropshipping partner after the sticker design and quantity are finalized, and they will execute and ship it from their local facility.
With this strategy, you'll be able to sell directly to customers all over the world with the support of printing partners. Although the profit margin will be lower than in your local firm, the increased sales and volume, all without the need for printing equipment or a physical presence, makes an effort worthwhile.
4. Public Awareness:
While the entertainment and hospitality industries have taken a hit in terms of orders, there has been a boom in demand for labels and stickers from retail businesses and corporations who want to display messages, public information, and awareness through stickers and labels on their premises.
Instead of creating an inventory, you may invite corporate to acquire custom stickers and labels by using your online sticker creation tool and then ordering in quantity. Not only will you save money on inventory, but the personalized alternatives will also help boost corporate demand because stickers and labels can be used as part of a branding strategy.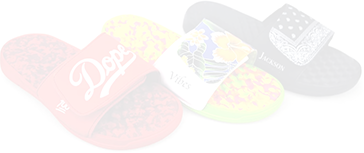 Boston based custom slide sandal maker has become $10 Million company using an online designer and unique growth marketing.
Read more
5. Target new customers:
Look for new customers in your area. Startup enterprises are an excellent area to look for new business opportunities. These businesses have limited resources but require extensive marketing.
Labels for marketing or new products are ideal. They'd make excellent candidates for digital labeling, for example. Customers on a restricted budget can produce high-quality labels in small quantities using digital printing.
Companies that are launching a new product require fresh labels and label designs.
6. Stay Ahead With Current Trends:
Because you'll have a product design tool on hand, it's always a good idea to make sticker designs for hot topics that haven't been covered before! Most of the printers who have made a fortune in the Stickers and Labels sector have done it thanks to one or more viral custom sticker designs.
If you want to strike the jackpot, you should keep innovating and strive to make stickers that are related to current events and have the potential to go viral.
Aside from personalized and trending designs, selling stickers and labels with high and consistent demand is another approach to expanding your business.
Instead of generating your own designs and inventory, you allow vendors to advertise their products on your e-commerce platform, and you profit from each transaction! However, if you want to implement this feature, prepare your multi-vendor features early on in the e-commerce website construction process to avoid incurring additional costs afterward.
Conclusion:
When it comes to a product, the packaging is everything. A product's quality may be excellent, but sales may suffer if the branding and marketing aren't done properly.
Packaging has an impact on food and beverage labeling in particular. For example, a brewing company's beer may not sell if the artistic design on the labels and crates does not match the branding style.
As a result, it's critical to be inventive. Make sure your personalized commercial labels stand out and capture the attention of potential customers. Don't let them blend in with the rest of the labels on the shelf.
The product will be more marketable if the packaging is unique.

Do you have printers? Are those printers sitting idle?
Become a Print-on-Demand dropshipping app like Printful or Printify. Dropship your merchants' orders.
Know more