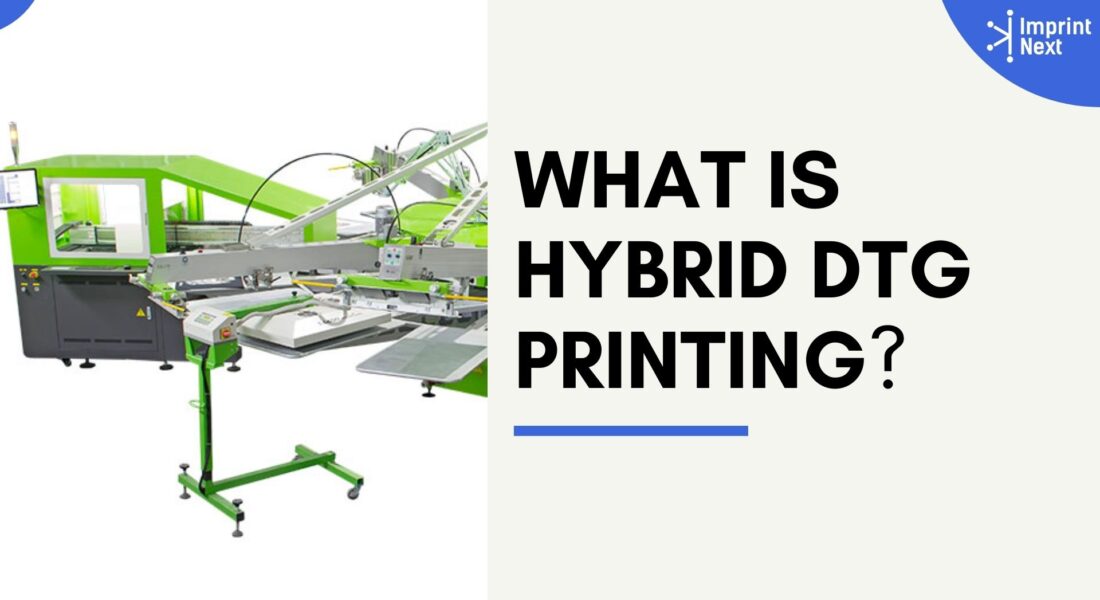 Last Updated on: 15th March 2023, 01:25 pm
Earlier, we used to have desktop inkjet printers. Then comes direct-to-garment printers. But today, we have multipurpose direct-to-garment printing machines. Also known as hybrid DTG printers.
Hybrid DTG printing combines screen and DTG printing. A recent innovation introduces printing with plastisol inks on a screen printing press before applying the DTG print. The addition of DTG makes it easy for print shops to produce beautiful, full-color photographic images on colored garments with screen printing.
However, some of the process and checkpoints remains the same. That is to say, 100% cotton shirts are still the best substrate. Moreover, water-based ink is still preferred as a feasible option for inkjet print heads. In addition, to the application of the pretreatment solution before we start printing the white ink.
6 Modern Age Developments for Hybrid DTG Printing:
Moreover, the fundamental developments for achieving a hybrid dtg printing setup are as follows:
1. Better Pretreatment Solutions:
We have seen great progress in the pretreatment solutions. Before, it used to be a stiff and thick yellow liquid, and gradually it became a thinner and clearer solution. It needs dark-colored shirts. It requires a white under base, however, for colored or light-colored shirts with no white ink.
Pretreatment causes the ink to begin curing on the shirt's surface before it absorbs into the fabric. It is similar to screen printing, where the printer prints the white under the base and flashes the ink to cure before applying other ink layers. Similarly, with pretreatment, the ink flashes on the surface of the garment.
Moreover, with CMYK inks, you can pretreat a white or light-colored shirt. Pretreatment of these garments will yield brighter, crisper images and better washability.

Do you have printers? Are those printers sitting idle?
Become a Print-on-Demand dropshipping app like Printful or Printify. Dropship your merchants' orders.
Unlimited Merchant stores. Dropship and Fulfil Merchants' orders. Manage merchant invoice, sales commission, etc. Merchants sell the designed products in shopify, etsy stores, etc.
Know more
No matter whatever method you choose for pretreating shirts, it will equally result in uneven prints if it is inconsistent. That is to say, the amount of pretreatment and the consistency across the entire image area will impact the finished print.
2. Improved Print Heads:
If you could remember, earlier print heads were used for printing papers. Now DTG is added to print not only on papers but also garments. But, it needs different ink chemistry.
While dtg printer clogging issues are still a common problem today, however, most of today's machines now feature print heads built explicitly for use with DTG's water-based textile inks.
Automatic pretreatment machines are not only for screen printers but also DTG decorators. That is to say; these machines are as a heat press or a conveyor dryer.
In favor of automatic pretreatment equipment, most decorators have abandoned the pump bottle, paint roller, and power sprayer. The key factors include uniform application and cleanliness.
3. Ink Developments:
DTG printers have become more reliable thanks to advancements in ink, particularly white ink.
In today's white ink, the titanium dioxide used as a pigment is better suspended, resulting in fewer particles settling and, as a result, less head clogging.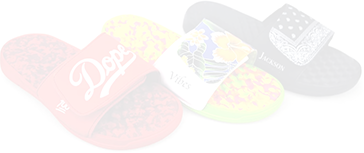 Boston based custom slide sandal maker has become $10 Million company using an online designer and unique growth marketing.
Read more
4. Faster Production Speed:
DTG printing is more competitive than other decoration technologies because of its faster manufacturing times. Using several printers to boost productivity is also becoming more popular. Now you may get garments that have already been pretreated and sent to your store. These shirts used to print poorly; now, they print as if you prepped the shirt yourself.
It has been quite a few years, heat press machines were the standard for curing DTG printed clothes, and most decorators still use them today. Conveyor dryers, on the other hand, are becoming a more common alternative, especially if you have multiple DTG printers.
Upgrades to a conveyor drier are frequent as a decorator adds a fourth or fifth printer.
Considering DTG for the Future:
Most garment decorators have accustomed themselves to a new world where customers want unique products. In other words, they want to get those which is customized by themselves.
Further, they don't want to carry enormous decorated-apparel inventories; even experienced purchasers are approaching garment decorators and asking for many shorter runs instead of larger-scale production. Instead, they want interior designers to operate as a "storehouse" for their products. As a print shop, you need the capacity to produce in an on-demand environment for some of these consumers.
Consider the following points evaluating whether to add DTG to your decoration options:
Do you look for a custom printing solution in a shorter-run work?
Do you want to have an eCommerce store and start your product decoration business online?
Did you hire employees who are less skilled to work and fulfill the custom printing requirements?
People used to be cautious of direct to garment printing technology a few years before. But after the onset of the digital printing method, which was established and then flourished, various screen printers started realizing that many orders had to reject because of fewer order numbers.
Despite DTG decoration being new, many online garment decorators use the method. Furthermore, its inventory includes blank goods, and orders are filled on demand; they are often printed and shipped on the same day.
Conclusion:
Nowadays, many product decorators buy pre-treated garments. It increases with more availability from garment manufacturers.
While it needs a little bit of a learning curve exists in becoming an expert DTG decorator, that window is much smaller than most other decoration methods. Most of the printing decisions are made in the art department. A DTG machine operator generally only loads and unloads garments.
If it hasn't happened already, DTG printing likely is in your future. With advances in inks, pretreatment, and machines, this transition is
becoming a much easier process to conquer.

Do you have printers? Are those printers sitting idle?
Become a Print-on-Demand dropshipping app like Printful or Printify. Dropship your merchants' orders.
Know more