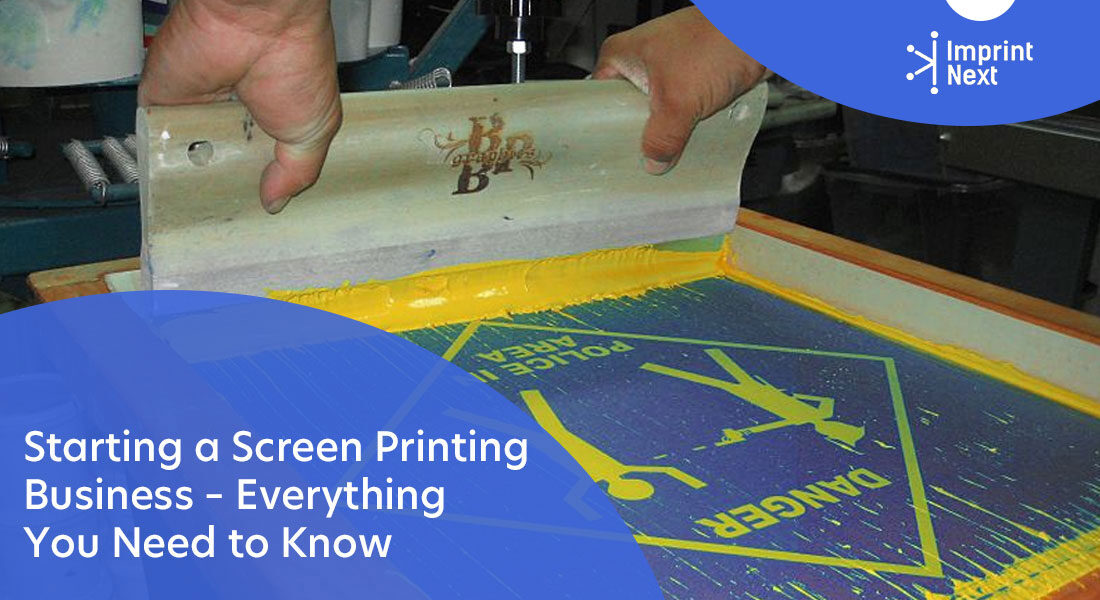 Last Updated on: 26th November 2021, 09:45 am
We know you have come to this page with lots of questions in your mind. Well, sit back and relax because we will try to cover each of them and more so that it would help you in moving ahead with your screen printing venture.
A Little About The Industry First…
The apparel printing industry is growing! Cool t-shirts, free necks, superhero sweatshirts, raglans, hoodies, etc., are a few things that you will see in abundance in various e-commerce web stores. Along with products, sellers continue to grow as well, thanks to a smooth manufacturing process available nowadays. Creating custom designs in garments is not a complicated task anymore.
Raw materials required in the process are readily available in what is naturally the most significant marketplace, i.e., the internet, if not locally. Other than that, there are cost-effective print methods available like screen printing using which you can start a business without breaking your bank.
Starting a screen-printing business can be rewarding. The technique enables the easy creation of custom designs on t-shirts, polos, shirts, and almost any garment at a relatively low investment or proper training.
What Is Screen Printing?
First of all, you need to know what it is and how it works. Considered as one of the easiest and cheapest, it is a technique where a screen and a stencil is used to create prints on objects, often clothing. The process has been more or less the same with little changes since its discovery in the 9th century. Use of stencil was observed in 960 AD in China during the Song Dynasty, and it continues to date. The reason behind constant acceptance of such a process is its absence of complication, ease of execution, cheaply available resources, etc.
How does it work?
It merely involves forcing ink or any other printing medium to a surface with the help of a screen.
How Much I Need To Invest?
Capital is the first determinant. "The amount of funding I need for the screen printing business and I would be able to afford that amount or not?", is a question that decides the fate of rest of the journey. Well, we think the same and, therefore, have tried to answer this question so early in this blog so that you don't have to read the entire length only to know that the idea is beyond your financial reach.

Do you have printers? Are those printers sitting idle?
Become a Print-on-Demand dropshipping app like Printful or Printify. Dropship your merchants' orders.
Unlimited Merchant stores. Dropship and Fulfil Merchants' orders. Manage merchant invoice, sales commission, etc. Merchants sell the designed products in shopify, etsy stores, etc.
Know more
What is the lowest amount I need to invest in setting up a screen printing business?
$300. Yes, a few hundred dollars can help you get started with your business. The price is based on various factors whatsoever. Read on to know how you can begin a custom T-shirt printing business at that price. Also, we mention further options for more robust, long-lasting applications, if you are flexible with your budget.
What Are The Things Required In Setting Up A Printing Press?
Putting up a screen printing press is easy. The resources required in the process are readily available online as well as in any brick-and-mortar store. And, if you are a bit good with your hands, you can create a significant portion of the setup on your own as well.
The list of requirements can be divided into two broad categories.
Category #1 – Creating a workshop
A workshop is where you will carry out the production. The following is what would be required in the process.
Physical space- Firstly, you need a 300-500 square feet of the facility where you could easily carry out the job. A property as big as this is sufficient to accommodate all the equipment, raw materials, packaged finished product, and a small table where you can place your personal computer. Now, this is a reasonable amount of space if you are printing not more than 75-100 t-shirts in a day. Higher production will require a larger area.
Investment: $0, if you are using your own home. In case you are renting a real estate, the price will vary from one region to another.
Helpful Tip: Look for a location that works for you as well as your customers.
Printing Machine –
Second, and most crucial is the equipment you will use for mass printing. Screen printing machines are available in many variations, which starts from 1 Color 1 Station and goes to as much as ten colors and ten stations or maybe even more. Higher the number of stations faster will be the production. 'Color' describes the number of colors the machine would allow to print on a piece of fabric.
Go for single station machines if you are going to manage your business single-handedly. With that, you can easily create 50 t-shirts per day in 4 hours.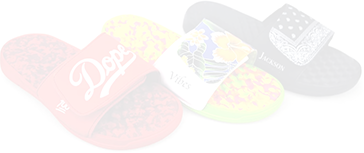 Boston based custom slide sandal maker has become $10 Million company using an online designer and unique growth marketing.
Read more
You can also create a printing machine of your own by going for DIY screen printing kits. Easy-to-assemble, these kits generally contain everything you need to start your printing project.
Investment: $100 approx for DIY kits, $200 approx for 4 Color 1 Station ready-to-print machines
Where to buy: eBay, Amazon, Alibaba, ScreenPrinting.com
Brands to prefer: Ryonet (the UK and Canada), Lawson
Helpful tip: Go for a machine or a DIY kit that allows the possibility to upgrade (in several colors and stations).
Blanks –
Next is to create an inventory of blanks. You can find blanks for t-shirts, hoodies, polos, shirts, sweaters, or any garment. T-shirt blanks for screen printing are available in a range of sizes, price and quality.
Investment – $50 for minimum 25 blanks
Where to buy – Blankshirts.com, Shirtspace.com, other e-commerce websites
Helpful Tip: Ryonet customers can go for Shirtspace.com to get additional discounts.
Ink –
Inks are of two types – water-based and plastisol. Both have their pros and cons. Water-based inks are cheaper as compared to plastisol, but the latter is getting more popular these days because of its user-friendly characteristics.
Investment – $20 single color.
Where to buy – Local or online
Important Tip for screen printing business –
Go for a local ink supplier first. So you can buy from an online store if you find screen printing supplies and equipment for sale.
Design –
There are three ways to create designs. Outsource; use software such as CoralDraw or Adobe to design it yourself; craft design on a stencil manually. Design is easy to develop if you have software. However, if you are going for free software, you won't get a variety of choices. Still, there would be enough to get you started.
Investment – Less than $10
Helpful Tip –
Category #2: Creating a web store or a physical store
You need a place where your customers can come and purchase your products without any hassle. Also, that could be a shop in any location or a web store in the online market.
Investment – $0 if your storefront is home-based. Creating an e-commerce store is also free, but hosting and other charges may apply, which would not exceed $50.
Where to create an online web store – WooCommerce, Shopify, Magento, OpenCart
Helpful Tip – Now that you know every bric-a-brac of how to screen print t-shirts or other garments, let's talk about the other challenges you are going to face.
Is It Going To Be Difficult?
Yes.
It's a fiercely competitive field. You'll need to differentiate your business to survive and thrive. Are you talking about differentiation- what better way than offering customised products?
So, here you go.. An online storefront, combined with a web-to-print solution, will give you the right momentum. An advanced web-to-print designer tool like ImprintNext comes with pre-decorated design templates, text and image effects, price calculation tools, order management software and more to help you run an efficient printing business.
Now that we've dealt with the competition, you're ready to go. Good luck!

Do you have printers? Are those printers sitting idle?
Become a Print-on-Demand dropshipping app like Printful or Printify. Dropship your merchants' orders.
Know more