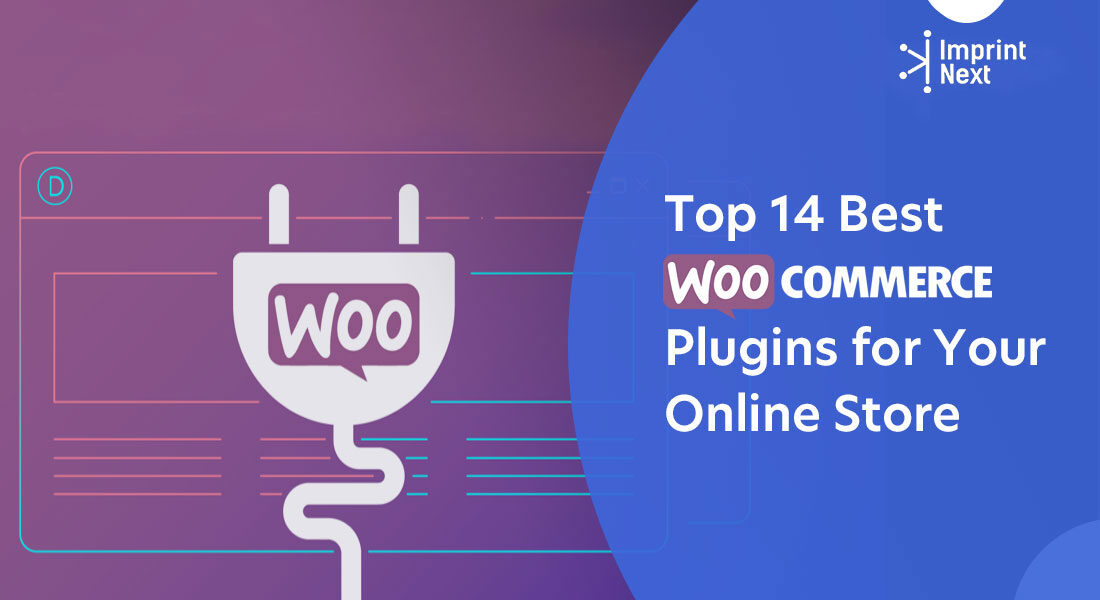 Last Updated on: 4th April 2022, 10:37 am
What is the best WooCommerce plugin for an online store? That's a question that everyone asks. I looked for some of the best plugins, and I came across 14 plugins that I think are essential for your WooComerce websites.
If you own or think to start an online store with WooCommerce, you must integrate these 14 plugins.
Not only does your eCommerce selling become easy and hassle-free, but it also increases your online sales with customer retention and trustworthiness.
Top 14 WooCommerce Plugins:
Let us go directly to the topic. There are 14 WooCommerce plugins you should integrate into your WooCommerce online store. They are:-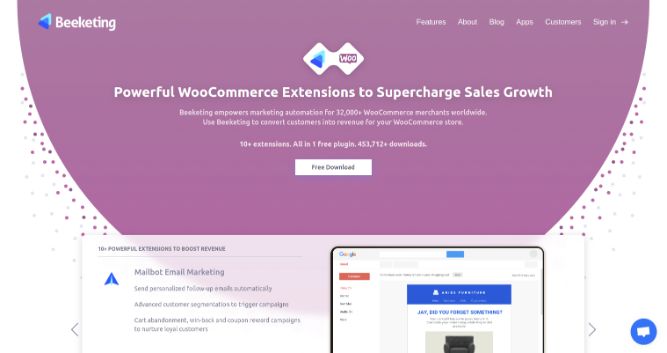 Beeketing plugin adds live sale notifications to your Woocommerce website. A notification that someone has purchased a product, people can click on it.
It is like a psychological selling that acts as a virtual salesman on your eCommerce website and tells people what to buy.

Do you have printers? Are those printers sitting idle?
Become a Print-on-Demand dropshipping app like Printful or Printify. Dropship your merchants' orders.
Unlimited Merchant stores. Dropship and Fulfil Merchants' orders. Manage merchant invoice, sales commission, etc. Merchants sell the designed products in shopify, etsy stores, etc.
Know more
When people see others buying a product, they are likely to buy it too. So this plug-in will help conversions and drastically help your sales, and people can look at it and say the trending products or what other people buy.
It's a free plug-in. I highly recommend getting it.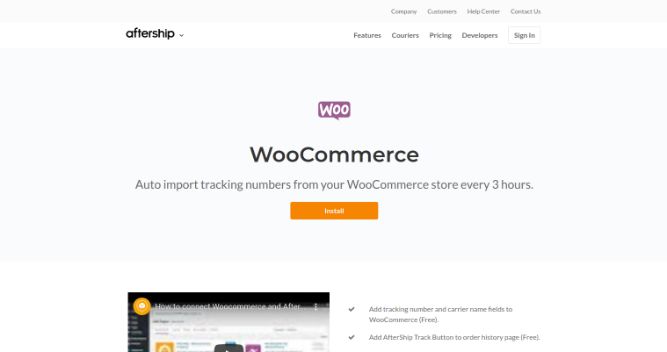 AfterShip is a trendy tool in Shopify and Woocommerce.
You can input tracking information on products so your customers can track the products instead of them contacting you.
You don't want your customers to contact you. You want to give them the product, take the money, and get it outright. So by having the tracking information, your customers won't need to contact you.
It's a great way to reassure your customers that their products are on the way to their location.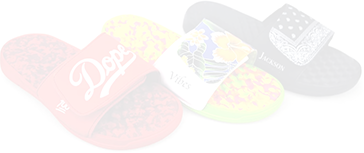 Boston based custom slide sandal maker has become $10 Million company using an online designer and unique growth marketing.
Read more
So, Aftership is a great plug-in, and it is free. Of course, you are having a big sale like 40,000 products a month, and you can go for the premium version that costs $113/month. Not a big deal!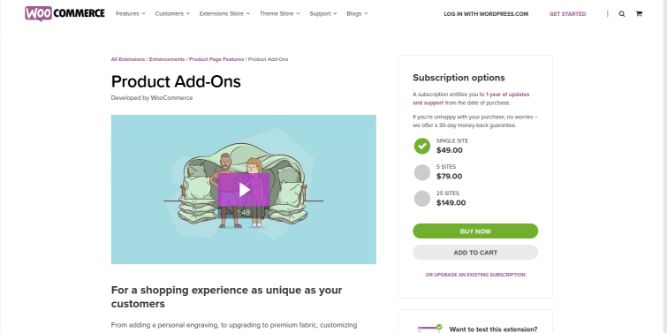 It is an excellent plug-in for Woocommerce.
If you want to add something extra to your product like gift-wrapping, engravement, logo, or anything like that, the WooCommerce Product Addon has all the features.
So, what it does is, if your customers want a product to gift wrap, you may charge them an extra $10.
The significant part is that it syncs through your eCommerce store, and it will update the prices.
For instance, your customer is likely to purchase a shoe that costs $80, and by adding a gift wrapping option, you can charge them $10 more.
You get many versions of this, like checkboxes, where they add some custom choices like product engraving, printing a logo, etc. It's super easy to use.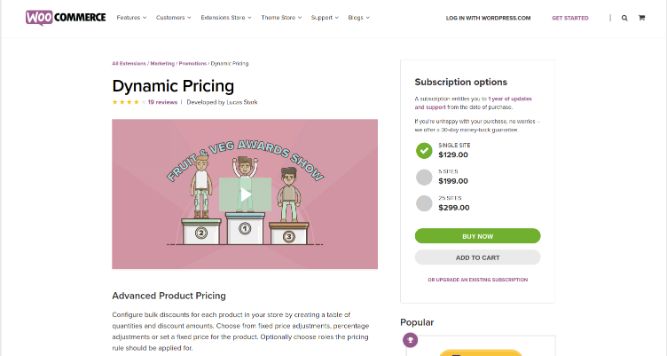 You might have heard about offers in malls like buy-two and get-one-free, or you buy one and get 50% off, and that is precisely what the WooCommerce Dynamic Pricing Plugin does.
If you want to add some functionality like a discount or some buy-one-get-one-free kind of thing, this plugin will help you with this feature.
It gives you control over the pricing and discounts for your online store.
For instance, if you are selling two watches, you can add a discount of 40% on the overall price, and this plugin auto-calculates the prices to display to the customers.
Hence, go for it.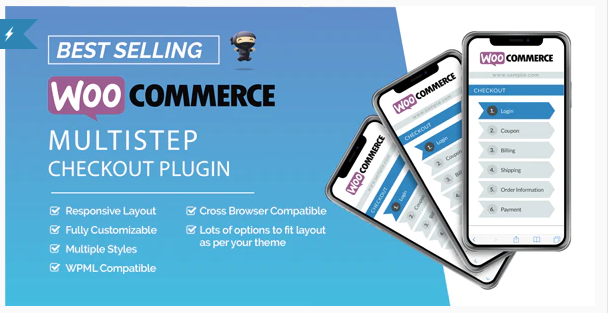 The checkout process can be a little messy, but this tool right here makes it super user-friendly. It integrates with your theme and the Woo-commerce store.
You get a four-step checkout process with this plug-in, i.e., Login, Coupon, Shipping, and Payment Info.
It is beneficial, and it gives a psychological advantage to your customers because that's like telling them a simple way to checkout.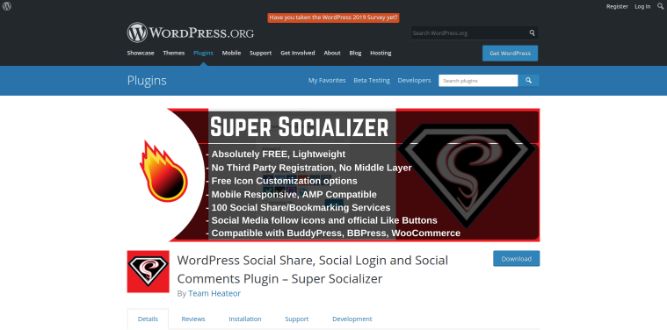 Social login is a fantastic feature and most websites today have login via social networks.
Super Socializer Plugin is fast and easy and people do not have to sign in or login to email each time.
It enables login through social media websites. Your customers can log in to your website through their existing IDs on social sites.
The most significant advantage you get is preventing spammers because social network authenticates its user data and prevents multiple accounts of a single person.
This likely prevents fake identities and spammers from accessing your websites.
Moreover, you get the users' profile data stored in your blog database, enabling you to communicate with them. Furthermore, this is a free plug-in, as well.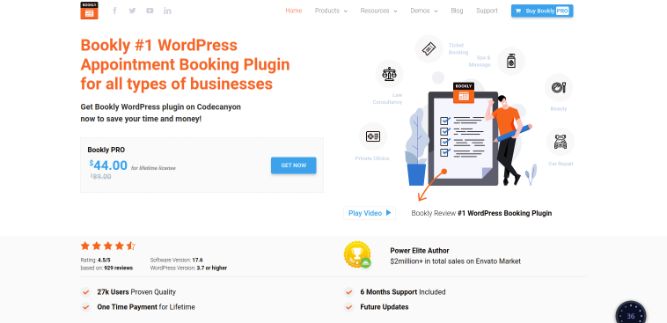 It is the best booking plugin for eCommerce. It is a paid plug-in that accepts online booking, scheduling, and reservation on your website.
Bookly makes it possible for your customer to book, schedule quickly, and pay for your services directly through your website without contacting you.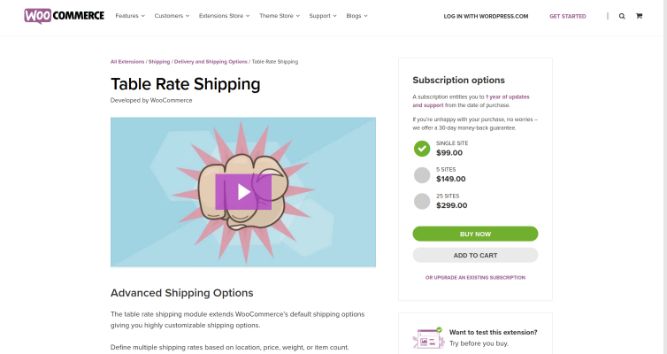 The shipping plug-in is a little bit complicated, but it will fix all your shipping problems.
For those who want to set certain shipping prices based on weights, price, and item count, the woocommerce shipping plugin will help you drastically.
For instance, a customer who purchases between $0 to $100 will pay a cost of $10, or anything between $100 to $200 will cost $30 for shipping.
And here, if a customer purchases more than $200, you provide free shipping. So with that, you can make a specific selling hard big stuff like refrigerators or couches.
The WooCommerce Table Rate Shipping gives you default highly customizable shipping options.
You can easily add a table of shipping rates per shipping zone, add shipping rules like weight, number of items, etc., and calculate pricing per order.
The simple user interface makes the process of adding, duplicating or removing rates quickly.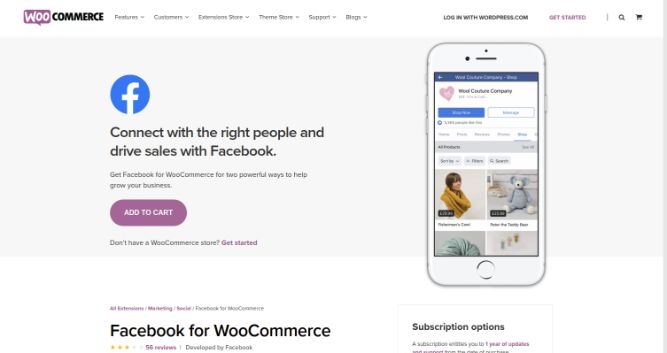 Facebook For WooCommerce plug-in integrates into your entire Woocommerce store onto Facebook. This plug-in takes all of your products from your Woocommerce website, and it will put them all on your Facebook fan page.
By doing that, people can click on like "buy now" button and then go directly to the checkout page on your website.
More to say, it will remark to the people who have visited your website and Facebook fan page.
Moreover, you can do tracking conversions and optimization, and it will do re-marketing with the help of retargeting ads to people who have visited your website.
Furthermore, it is easy to install with just four clicks, and everything is done automatically.
It is a great plug-in, and it is free.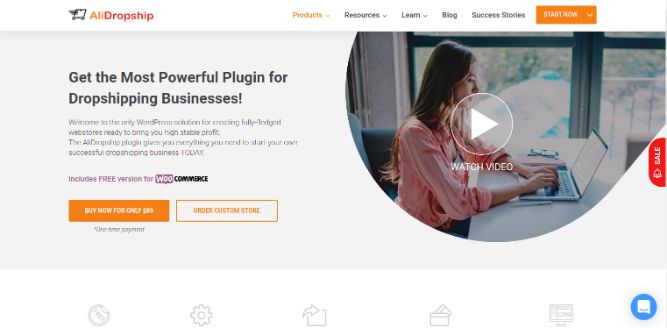 This plug-in provides a drop-shipping facility by Ali Express.
If you want to set up a drop-shipping website, you take products from Ali Express and import them directly to your eCommerce website.
If someone purchases a product, you then go ahead and buy it from Ali Express, which ships it to your customers for free.
Moreover, you get instant access to 50,000+ product varieties of different niches.
Furthermore, you also get the first 50 imports free.
The plug-in is around $89. You can use it in multiple domains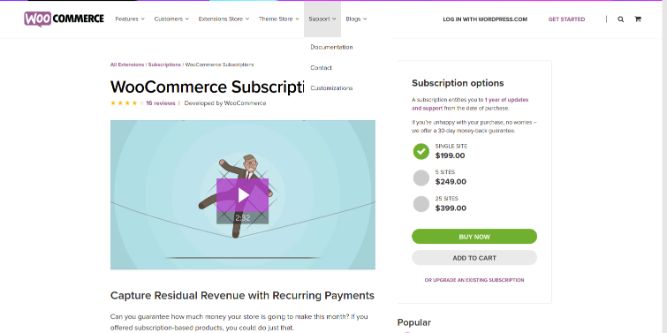 With WooCommerce Subscriptions, you can make a subscription service for any product you want.
You are creating a business model to build a recurring payment system. For instance, in a simple subscription, you charge your customers $99 a month with seven days of free trial to try your product or service before purchasing.
It is a flexible plug-in that initiates the free trial period's schedule as soon as the customer makes payment.
Moreover, you can also implement this Woocommerce plug-in by providing discount coupons on various occasions like Black Friday, Christmas Eve, etc.
The built-in auto-synchronization feature for renewal of subscription as soon the next billing date is scheduled for the subscription.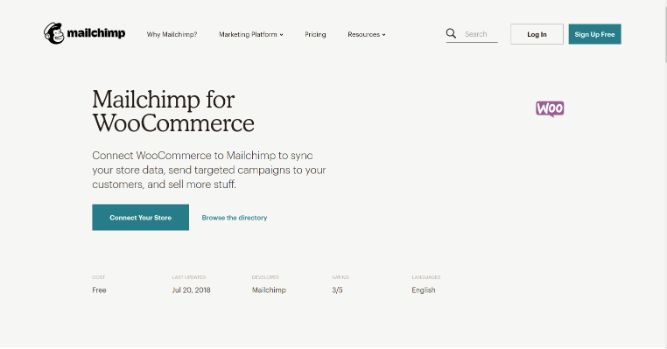 If you are doing email marketing, then the Woocommerce Mailchimp plug-in is the best email capture, reminder, advertises your website on Facebook, and much more.
It allows you to send emails, enable people to checkbox and subscribe to your website, and collect information when buying a product. The process is very automated.
Furthermore, you can track sales, generate product recommendations, automatically follow up with customers after a purchase, send emails for abandoned carts, and more.
It comes in a free and paid subscription as well.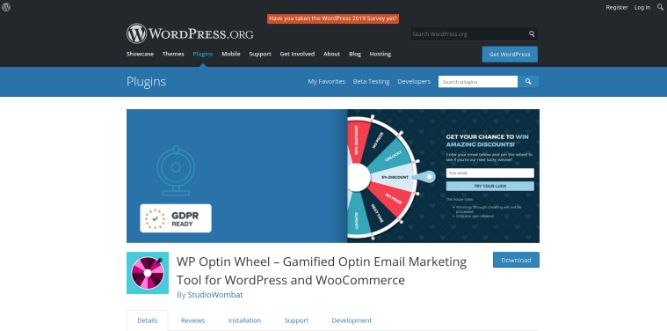 WP Optin Wheel auto-generates coupon codes on your website through "spin-wheel play," where customers spin the wheel to get exciting offers like coupon codes set by you.
These coupon codes are unique for each customer, and it tells you here who converted, i.e., purchasing a product from your website with the plug-in.
So, it is perfect because this plug-in tells you who's converting, and once you get the email of that customer, you can send him promotional emails later.
And everyone loves to win prizes, and you can input discounts, free shipping, or anything you want in your store.
If you want to offer them a buy-two-get-one-free, offer a 10% discount, and you can set up the percentages. For instance, say you give a 50% discount on a product, then you have a 5% chance that your customers can hit that.
So, it is a free and cool plug-in to integrate into your Woocommerce store.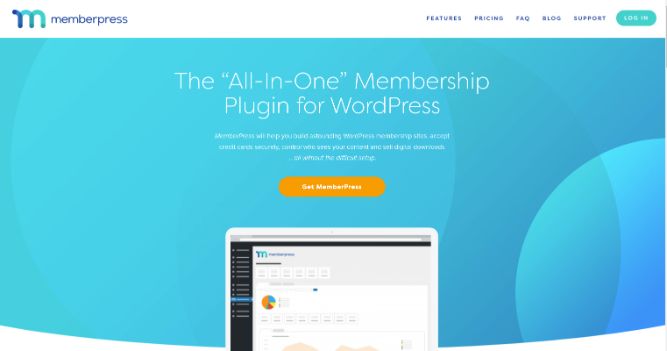 Lastly, it is the Memberpress plug-in. I am sure some of you want to run membership websites. Remember, do not get WooCommerce memberships.
It is not good because you have to buy WooCommerce subscriptions and integrate them. So, WooCommerce memberships do not add-on subscription service unless you buy the other one, i.e., WooCommerce subscriptions.
However, this is not the case with Memberpress:- WordPress Membership Plug-in. Memberpress put them both together by default, and it has a lot of other features like you can use it on multiple websites, it works with Stripe, Paypal, a lot of add-ons, etc.
If you want to run a membership website, I highly recommend getting this one.
Membrerpress is a paid plug-in, and you get a 14-day money-back guarantee.
Related Questions:
1. What is a jetpack for WordPress?
Jetpack is a plug-in that is built to strengthen the servers of WordPress. The plug-in reduces strain on your server.
It deals with traffic and SEO tools, and backup services. It helps you make elegant, fast, and rich content for your website.
2. Is WooCommerce better for eCommerce?
There are eCommerce platforms specifically for selling digital or physical products.
But they are terrible at selling both. WooCommerce is the better eCommerce platform for any digital and physical product or both.
3. Woocommerce vs. Shopify, which one is better?
It depends upon your expertise and requirement. For instance, you assemble parts to make a device. The concept is similar to Woocommerce. Although it is free, you individually pay for a domain, hosting, and security, and should have some knowledge about building an online store. It is unlike a pre-made bundle that you get from Shopify. Although Shopify is paid, you get all things prepared beforehand for you. You pay and grab it.
However, if you are an expert in web development, you should go for Woocommerce to build your website from the beginning. Whereas it is convenient and hassle-free for a newbie to go for the ready-made product, i.e., Shopify.
4. Woocommerce is free! Myth or Fact?
It is a myth to say Woocommerce is free. You cannot do anything with Woocommerce if you do not have a domain and hosting. A type of indirect payment. But you are paying for it. Woocommerce is like a car without an engine. Directly or indirectly, you have to pay.
5. What to do if the WooCommerce plug-in not working?
Test the theme: Check the Woocommerce plugin with the WordPress default theme to ensure that the error is not caused due to another theme you are currently using.
Update: Update the WordPress and WooCommerce versions you are currently using.
Deactivate: Deactivate and then activate all plugins if the problem is still occurring.
Conclusion:
The Woocommerce plugin right here is everything that you need. If you want to do things like product customization or ask me to use a plug-in for this, use the product designer plugin.
With the ImprintNext product design tool, your customers can decorate/design the product to either print or make it done through print fulfillment centers and deliver a personalized product to your customers.
Your customers can personalize any product like t-shirts, caps, shoes, apparel, advertising banners, mugs, visiting cards, and much more. The important thing is that your customers don't need to add designs manually.
They get options to choose from thousands of design features or upload designs, or drag and drop. This product design tool is just incredible to increase your online sales within a short span tremendously.
So, I hope you all enjoyed my list of plugins for the WooCommerce website. Start converting your visitors to actual customers. Make sure to share this with everyone about this post and not forget to post your comments below.

Do you have printers? Are those printers sitting idle?
Become a Print-on-Demand dropshipping app like Printful or Printify. Dropship your merchants' orders.
Know more