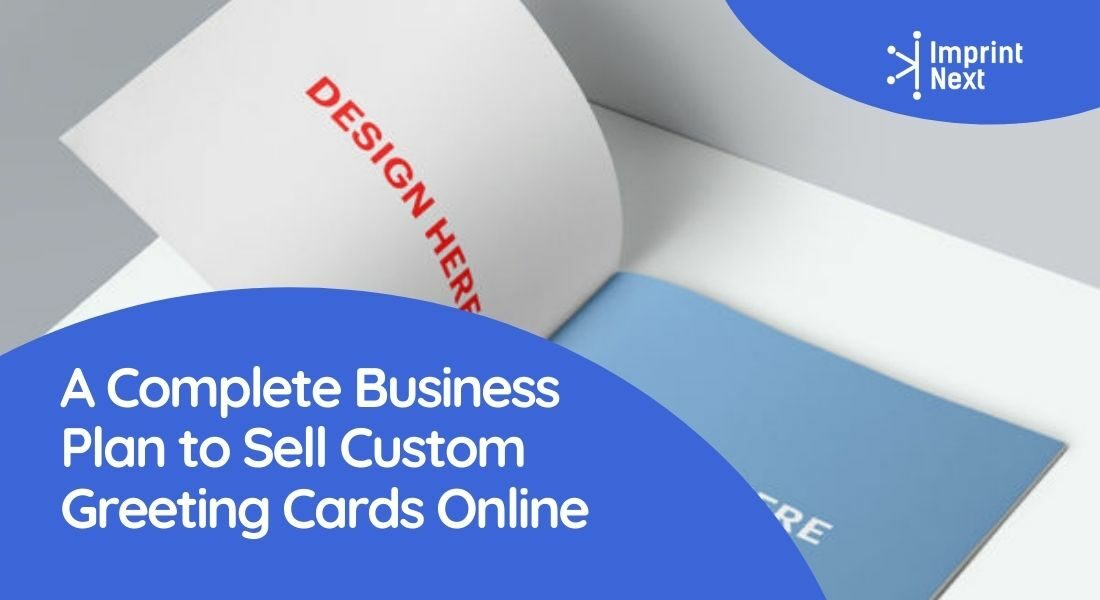 Last Updated on: 25th September 2023, 09:22 am
Selling custom greeting cards has been a great personalized birthday gift or a special message to loved ones. It is one of the most appreciated modes of greetings at all times. They help us to communicate with people on an emotional level. The annual value of selling custom greeting cards is estimated to reach $7.5 billion. Although we live in an era of high-end digitalization, people still prefer greeting cards over GIFs because it gives your feelings — a personal touch!
Some consider the old-school gift cards, but in the era of emails and posts, their success still shines. And so nine out of 10 households every year buy greeting cards. And you might also be shocked to hear that thousands spend on greeting cards for holidays. 
If you were someone who said, 'How to start a company with the gift card,' that's a great idea. And so here is a step-by-step master plan to make your dream come true.
So, why not sell custom greeting cards online? You may think about how to do it. No worries. We will discuss what you need in your online store to start and sell custom greeting cards.
Steps to Sell Custom Greeting Cards Online:
You can create your website for selling custom greeting cards. You can achieve it in two ways. First, create a website where people can order, and you deliver greeting cards. The other way around is a little more straightforward, with your website, but you do not handle the production, order, or distribution of products. Before, let us map out the business plan.
01. Sketch a Business Plan:
You win combat not by intimidation but through a plan. Most importantly, create a business plan once you decide to start a business. 
Include the investments. You will need specifics about where to buy supplies and how you are going to sell your products within start-up costs. You may also have targets to grow the organization in time.

Do you have printers? Are those printers sitting idle?
Become a Print-on-Demand dropshipping app like Printful or Printify. Dropship your merchants' orders.
Unlimited Merchant stores. Dropship and Fulfil Merchants' orders. Manage merchant invoice, sales commission, etc. Merchants sell the designed products in shopify, etsy stores, etc.
Know more
Decide whether you specialize in cards that contain inspired notes, amusing salutations, or both. You can also make greeting cards that have surprising messages in them if you want to do something different.
Moreover, you may experience business success by serving these needs more effectively than anyone else. However, it becomes tough competition when other designers or card companies dominate the market. So, how do overcome such challenges? The solution is, that you must start by targeting a specific audience. Let's discuss the following issues below.
02. Niche Products Target audience:
Instead of serving the general public, you differentiate from your rivals by seeking your niche and selling niche goods. You would want to reach a specific group of people by selecting a niche. In exchange, this will create a stable revenue stream and help make a loyal audience. 
But what kind of niche would you like for gift cards to consider? Do you like satire, and want a brand that brightens up someone's day with sarcastic and funny greeting cards? Or want to go for cards with iconic and timeless masterpieces by renowned painters? Notice it's not about what you want.
I love flowers, so I'm going to have flowery designs all over the card.' Research by Google and understand the market, trends, etc. There is nowadays a trend to combine technology with greeting cards, such as LED lightning cards or music cards.
03. Market analysis is Important:
Market analysis is necessary to understand the target audience and their demands. A target demographic will provide you with a good picture of who your company is going to represent and why those people want your services. 
Do you know that women make up 80% of card sales? Do you know? It shows that gift cards are a market dominated by women. Women will most frequently buy four out of five cards you sell. All of these help you build a good reputation for your brand.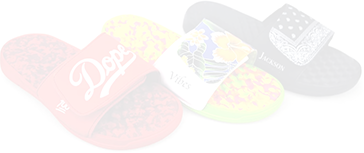 Boston based custom slide sandal maker has become $10 Million company using an online designer and unique growth marketing.
Read more
04. Choose the Product:
There are various types of greeting cards like wedding, holiday, birthday, get well soon, etc. The next move is to determine the kind of goods you want to sell once you recognize your niche and pick the target audience.
What's going to be the card material? You have the choice of selecting from a large variety of materials like paper, carton, fabric, leather.
Which size does the card have? — the size can be determined by everyday use, availability of acceptable envelopes, ease of mail, prices.
05. How to Finance?
It would be best if you had an impeccable financial plan before you start a new company. It helps you track costs, prioritize costs, and monitor progress. Include the following points while calculating finances:
Greeting card cost
Shipping costs
Manufacturing expense 
Equipment costs 
Cost of start-up services
The amount you spent on commercialization 
Lastly, include printing, packing, and transportation costs.
06. Get permits/license from your local governing body:
License and permits include operation license, taxation, federal permits, business/corporate license, etc.
Business activity license: To run a business, you typically need a general business license. 
Federal and state tax ID numbers: Most firms would have to register for a federal EIN or a number of the employer. 
Federal Permits and Licenses: Your company must issue various federal regulations, and some include permits and licenses. 
Local business license: Certain towns or communities need a new business license. 
State Licenses: In many countries, citizens must have licenses or professional permits in certain professions. 
Sales Tax Permit: You would have a business permit for sales if your business sells products online or offline, and your state demands that you receive sales tax. 
Permission to sign: Certain municipal authorities have laws requiring companies to obtain a permit before putting signup.
07. Insurance Coverage:
In addition to legal permits, you need insurance cover to avoid risks for your gift card company. Here is A list of significant insurance coverage
General insurance liability: The company pays insurance against personal accident lawsuits and harm to property. 
Product Liability insurance: For companies concerned with sales of merchandise, it is essential because products are vital to the business. 
Compensation Protection for employees: It covers medical bills and salary loss if an employee is injured or sick.
Although transactions in your account will continue, if your company is sued, your assets will be at risk. Consider opening a bank account of the company and acquiring a credit card.
08. Find a Business Center:
Now is the time to find your business center with goods, licenses, and hopes in hand. The base of your business concept is a place to sell goods, communicate with customers, and eventually develop yourself as a brand that is relevant in the industry. 
You can go to a typical offline shop, but you and I know that the world is digital. And the latest pandemic serves as a digital transformation catalyst. In February 2020 alone, figures show an 88% rise in conversion rates online. If I were there, I would plan to have an eCommerce shop without a second thought.
09. Setting Up and eCommerce Store:
The first thing to start your business online is to find an eCommerce site, an operating platform. You can find a list of available platforms with a quick search. You can compare and select one taxing job. Here is a list of channels to help you get the most out of your shop. 
Shopify: It is a popular eCommerce platform. You need only to log into a Shopify.com account and then set up a store using the Shopify Online Interface instructions. 
Magento: It is built on open-source technology which gives online traders a flexible cart system. Also get full control over your online store's look, content, and functionality. 
WooCommerce: It's a free WordPress plugin you can use on your website so that all of you can sell it online.
10. Integrate Greeting Card Customization Module:
And for your gift cards, product personalization is possible. Using product design software, you can do this. 
A product design tool is a Web-to-Print app like Imprintnext, which offers custom designs that are ready to be printed. 
You can scan the pictures, text, clip, and models from a file to create custom designs. These tools are compatible and stand out for every eCommerce site.
Some of the exclusive features of Imprintnext Product Design software are:
Wide-format print support
3D preview
Embroidery preview
Laser engrave support
Player rooster (team name, number, logo, etc.)
Die-cut sticker options
Get multistore facilities and more.
11. Supply Management 
Find a distributor that supplies all the necessary products such as cards, paper, ink, decorative materials, etc. You may need to find the supplier yourself because you're just starting. You may do so by making connections with industry, business journals, or websites. 
When it comes to materials, the budget plays an important part. Obtain the right quality products within a small account. To get the advantages of bulk shopping, you should find a wholesale supplier. 
Suppliers would not handle you as long ago as the clients are. But you can establish good relationships with the supplier over time, and you can still get the best materials at a reasonable price.
12. Choose the Print Method
Custom printing methods for greeting cards are:
Graving: a means of producing elevated printing areas or pictures on paper using a metal plate. 
Thermography: an inexpensive option for achieving an engraving-like increased impact 
Foil stamping: We use foil for the production of decorative designs rather than ink. 
Embossing: a technique that produces an elevated 3D design but does not use ink. 
Digital Printing: It is the most common way of creating intricate designs and lettering in small points using four ink colors. 
Choose the printing method that produces the desired result. I recommend taking digital printing since it allows low-volume and multi-product printing in a limited time and is more affordable.
13. Setup your Print Shop:
You would need a place to conduct the printing task and thus the facilities you have to decide. You can do this in two ways: 
First, constructing the facilities and hiring experts to help you do it. And second, signing a contract with a printer. 
If you have the second choice, look for a well-equipped printer that produces quality performance.
14. Build Infrastructure for Logistics: 
You need an efficient distribution system to handle the supply chain as quickly as possible. Please contact your local shops to discuss your greeting cards.
Decide whether to pay a fee every month or request.
15. It's time to Launch:
The 'right time' to open the store is not available. Move straight into it when you're ready for your gift cards. You'll find out what works and what doesn't only after the publication. 
It's a game of test and error. You will still have to evaluate and adjust accordingly.
16. Marketing is Important:
Before you open your shop, you can start marketing. Tell your family and friends about it. Place something aggressively on your social networks. It generates interest and works exclusively for you. 
You won't get sales by yourself after the launch. You must advertise custom greeting cards. Two main marketing options: (a) SEO and Google Ranking optimize your website and (b) Social Media use. Starting with social media, I say. Make a robust online presence by building your company with Instagram, Facebook, Pinterest, etc. 
Speak about your company background, what you do, and how consumers will profit from your gift cards.
Final Words:
I think this technique allows you to take off successfully. You will continue to try things, as I said before, And you will finally know what your customers like and dislike.

Do you have printers? Are those printers sitting idle?
Become a Print-on-Demand dropshipping app like Printful or Printify. Dropship your merchants' orders.
Know more