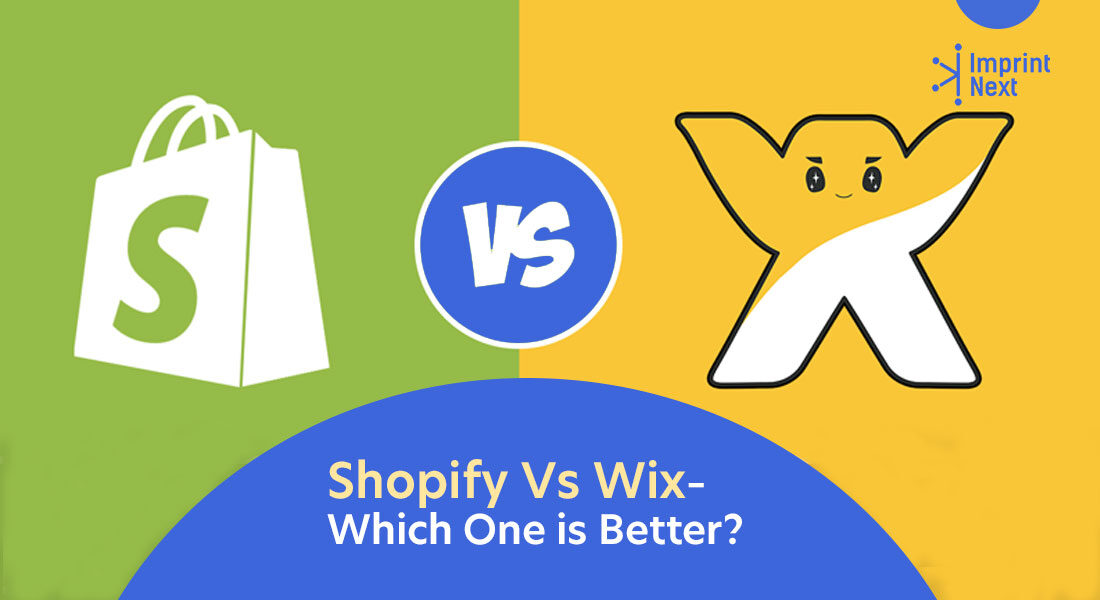 Last Updated on: 7th January 2022, 05:24 am
Wix is a website builder. You build websites for blogging, services, products, etc. On the other hand, Shopify is purely designed to make an online website. It helps you to set up an online store and customize it as you like.
Now, on the basis of other aspects, both are user-friendly and easy to use. However, when we compare both, Shopify is more powerful than Wix. Because it can handle larger sales. Currently, Shopify helps more than 600,000 businesses. Being powerful you need to have some technical skills to develop a store. Whereas Wix is easier to use and beginner-friendly. And if you are a small business, go for Wix.
Top 8 Differences Between Shopify & Wix:
Can't decide between Shopify and Wix for your online store? Don't despair, in just a few minutes you'll have a much better idea of their pros and cons.
Shopify has always been a tool designed to build online stores. Wix, however, specializes in websites. But over the years Wix has added more features, and that's where its eCommerce plans come in.
1. E-commerce Plans:
Generally speaking, all the Wix eCommerce plans get you unlimited staff accounts, bandwidth, and full features. The main limitation is on storage with the entry plan, though you're still given a generous 20GB.
And you can always increase it by upgrading to one of the more expensive plans. Usually, Business Basic will be enough for most users.
2. Pricing plans:
The closest equivalent to the entry Wix eCommerce plan from Shopify is Shopify Basic. It's affordable for selling unlimited digital or physical products.

Do you have printers? Are those printers sitting idle?
Become a Print-on-Demand dropshipping app like Printful or Printify. Dropship your merchants' orders.
Unlimited Merchant stores. Dropship and Fulfil Merchants' orders. Manage merchant invoice, sales commission, etc. Merchants sell the designed products in shopify, etsy stores, etc.
Know more
But you don't get certain advanced features like Reports and Gift Cards, which only come with the Shopify and Advanced Shopify plans, so Wix gets this point.
3. Main Features:
Speaking of features, this is where we've noticed a lot of confusing information online. The biggest misconception has to do with the Abandoned Cart feature. For those who don't know, this feature allows you to automatically send an email to people who have left unpurchased items in their carts, reminding them to make the purchase. As you can imagine, it's a great way to increase your sales.
Unlike what some popular videos claim, Wix does offer the abandoned cart feature on all plans, and so does Shopify. In terms of other eCommerce features, it is pretty "even stevens": You can create product variants. You can enable user reviews or comments. Dropshipping is possible with both but Shopify gives you more options. Tax settings, check. Customer login, check.
Although the setup is a bit clunky with Wix. SEO options are both decent, even if they modify your URL structure a bit. SSL and checking out on your own domains are possible with both. The only thing that is impossible to do with Wix is to create a decent multilingual online store that is also SEO-friendly. With Shopify, there are workarounds, but they are currently either a bit clunky or very expensive.
4. Extra Apps:
Say you can't find what you need for your online store straight away: the good news is you can always add more options through extra apps with both Wix and Shopify. One small difference: with Wix, the App Market is mostly about improving your site as a whole, so you get tools for blogging or landing pages.
All the Shopify apps, on the other hand, are designed to boost an online store, which is why you get cool stuff like an Augmented Reality tool to preview items. Still, two great providers for building and expanding an online store so far.
5. Ease of use: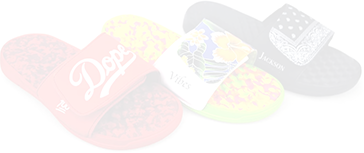 Boston based custom slide sandal maker has become $10 Million company using an online designer and unique growth marketing.
Read more
While both Wix and Shopify are easy to use, it's hard to beat Wix for beginners. The backend is so intuitive that you'll rarely need to check tutorials or step-by-step guides, which are excellent by the way.
With Shopify, getting started is a serious affair that could take a few hours at least. But thankfully it's never frustrating or badly designed. Though, ultimately, we're going to have to go with Wix for this round.
6. Flexibility:
Wix has 60 completely free ecommerce templates. They look modern and stylish, but you can't customize them with HTML or CSS. That's something you do get with Shopify – so it's a shame you only get a couple dozen template options. The premium ones cost between $140 – $180. The good news is they all look fantastic. And the customization flexibility gives them this point.
7. Payment Options:
Your customers manage to get to the checkout page, how does it look from there onwards? Wix payment options are good, including Stripe or Payal, and I like Wix Payments, which enables credit card payments without transaction fees. Shopify Payments is similar, but neither are available worldwide yet.
But turns out Shopify has more payment options. It includes hundreds of payment gateways like Apple and Google Pay, Facebook, Pinterest and much more – though be aware of transaction fees. Best of all, Shopify allows for multiple currencies.
8. Support:
The quality of the tutorials and guides for both Wix and Shopify. The online forums are also active, and a great source of information.
But when it comes to live support, Wix only offers to call you back during business hours. With Shopify, it's 24/7 via chat, email and phone. After testing both, I also found Shopify answers were more helpful than Wix's.
Verdict:
So, looking at the scoreboard, it's clear that Shopify offers loads more options for building, expanding, and more importantly – growing your online store. That is because you really feel like all the features in place have been designed to improve your conversion and help you become a serious online seller.
But I have to say, Wix does hold its own when it comes to ecommerce. It's more affordable, super easy to use, and I would absolutely recommend it for smaller online stores – especially if you create a lot of blog posts and other content to bring people to your site. I hope that answers your main questions about the differences between Shopify and Wix online stores.

Do you have printers? Are those printers sitting idle?
Become a Print-on-Demand dropshipping app like Printful or Printify. Dropship your merchants' orders.
Know more