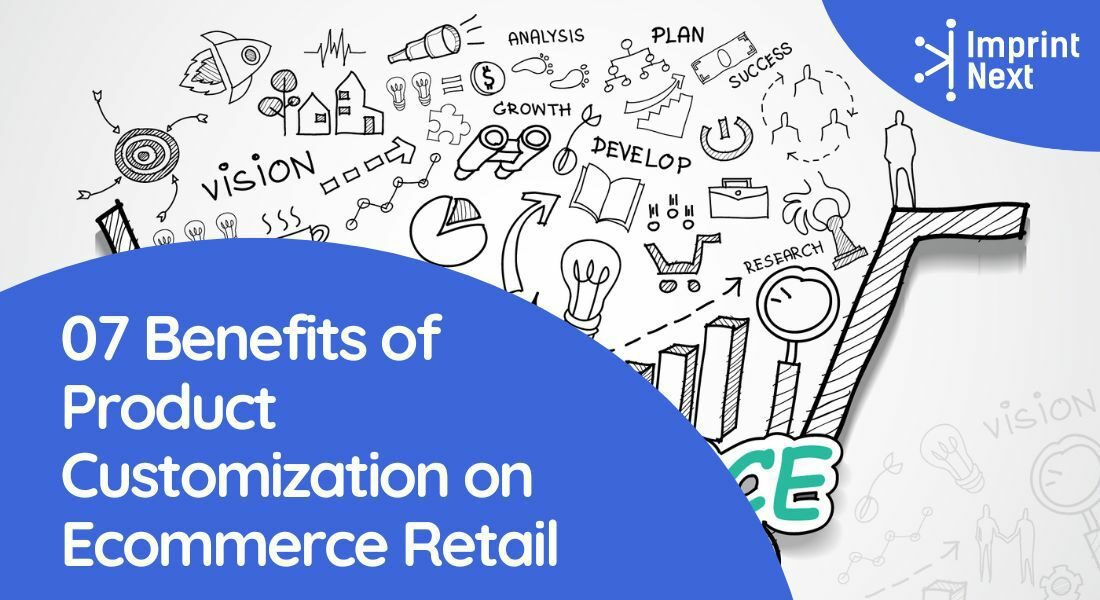 Last Updated on: 16th January 2023, 01:47 pm
The main objective of any business when it comes to commerce is to increase sales and revenue. It requires extra work to maintain integrity, particularly for eCommerce retail. You must make sure that both the quality and quantity you offer correspond to the demands of your customers and the market. To provide the best possible retail experience for customers, we advise pursuing innovation and exploring new opportunities. Product personalization or customization is one such option. In this discussion, we'll go into more detail on how custom retail products can positively affect your eCommerce business and facilitate your growth:
Getting the relevant customers on board is crucial if you have high – quality products. However, eCommerce offers the most comprehensive blend of boosting your revenue and attracting people without restrictions. Expanding your product range to serve more clients is the way to go if you have the shipping infrastructure in place and your warehouses can handle it.
1. Product Customization and Its Importance:
You can benefit from product customization in this situation in particular because it can increase demand for your specialty products. They may benefit from better matches with their tastes, and it may also benefit your brand by fostering greater brand loyalty and retention.
Additionally, there is a lot of rivalry in the retail industry, but with the aid of product customization, you can stand out and provide your consumers.
2. Retail Customer Interaction:
eCommerce creates a variety of opportunities for retail and customer connection. Under your umbrella, you have a number of different items and sub-brands.
First of all, navigating these categories might be challenging for customers even in a real and mortar setting. When it comes to product filtration and classification, eCommerce greatly simplifies the process.
The best platforms also use social media integrations to list customized retail products. With the use of eCommerce, you can communicate with your clients more effectively because it is more direct and can increase sales.

Do you have printers? Are those printers sitting idle?
Become a Print-on-Demand dropshipping app like Printful or Printify. Dropship your merchants' orders.
Unlimited Merchant stores. Dropship and Fulfil Merchants' orders. Manage merchant invoice, sales commission, etc. Merchants sell the designed products in shopify, etsy stores, etc.
Know more
3. Aspects of Product customization:
Giving your customers a sense of a personalized touch while producing mass-produced goods is one of the best advantages of product customization. Now, as a store, just list the various shampoo brands. Simple adjustments like changing the packaging's color or making it unique to your company will help you attract more clients.
Additionally, you may inform customers about the deals in a much simpler way and gain a lot more traction with the aid of eCommerce and product customization.
4. Product display with 'Customize' Option:
Introducing your products to eCommerce is one of the most lovely ways to provide the finest possible retail client experience. Let me now briefly describe two straightforward scenarios. You need to sell custom t-shirts online. You have a few straightforward options, such as color, size and fabric type. The best way is the addition of a product customization option on the specific product page, where customers may click. It will pop-up a product design studio in your store front where customers can customize it.
Now picture exploring your shop or even discussing it to a manager to have it delivered. The time it takes to quickly scan the inventory will also be significant. introducing the second scenario at this point. The simplicity for the customer is unmatched—you simply type in the flavor, the product, and the brand. In our digital age, adding clear, high-quality photographs has also become simple.
5. Product Customization Is More a Preference Buying Than fulfilling just a need:
With the help of product customization, you can most surely provide a variety of options for personalization to your retail customers. Obtaining the whole product view is beneficial.
So, if I can see how my favorite watch will appear once it is finished, I will definitely order it without a second thought. Therefore, diversity and preferences combine when it comes to creating customized product displays and employing them.
6. Importance Of Customer Service:
The way an online firm may offer the help that your consumers need is through eCommerce customer care. This includes everything from making a straightforward online purchase to moving on to address problems—all of this is done while they offer an unmatched experience across all platforms and channels.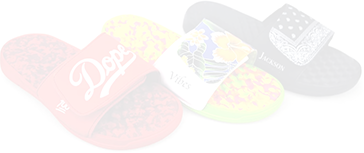 Boston based custom slide sandal maker has become $10 Million company using an online designer and unique growth marketing.
Read more
eCommerce customer service is one of the requirements to maintain customer service in this digital age. Not only is it desirable, but success unquestionably requires it. More importantly, though, is the need for strong customer service in how businesses and customers interact with the caliber of their services.
You already have a competitive advantage in terms of customer service thanks to product customization. It functions in two ways, in my perspective. First off, you'll get a lot more social media shares, and word-of-mouth marketing will help your customer service obtain the outcomes you want. Now, it's much simpler to include a chatbot on your website that can assist your customers when it comes to customer support.
7. Customer Loyalty:
While industry leaders like Walmart have their own loyalty programs to keep customers interested, a retailer cannot overlook the convenience of expanding their customer base with eCommerce. You can partner with payment gateways and actually provide incentives that encourage repeat business from your clients.
You can definitely use eCommerce to help retain more loyal customers if your delivery processes are in place. The number of people you can map and reach is undoubtedly considerably bigger than in a case where you are only limited by geography.
Final Words:
Offering competitive prices for a service that is regarded as extremely exclusive is actually one of the largest benefits of integrating retail with product customization. Therefore, if you provide excellent service, especially for retail goods, you will undoubtedly attract repeat business. So, in a sense, you can establish consumer loyalty with the aid of product personalization.
In summary, product customization and retail are two titans ready to be combined on the back of eCommerce. Your print may not only prosper in the current difficult circumstances. But also survive the new digital transformation that the world expects, with the proper measures and the right partners. The consumer has evolved into a choosy one, but with the correct approach and effective implementations. You would undoubtedly be able to win their loyalty and retention.

Do you have printers? Are those printers sitting idle?
Become a Print-on-Demand dropshipping app like Printful or Printify. Dropship your merchants' orders.
Know more