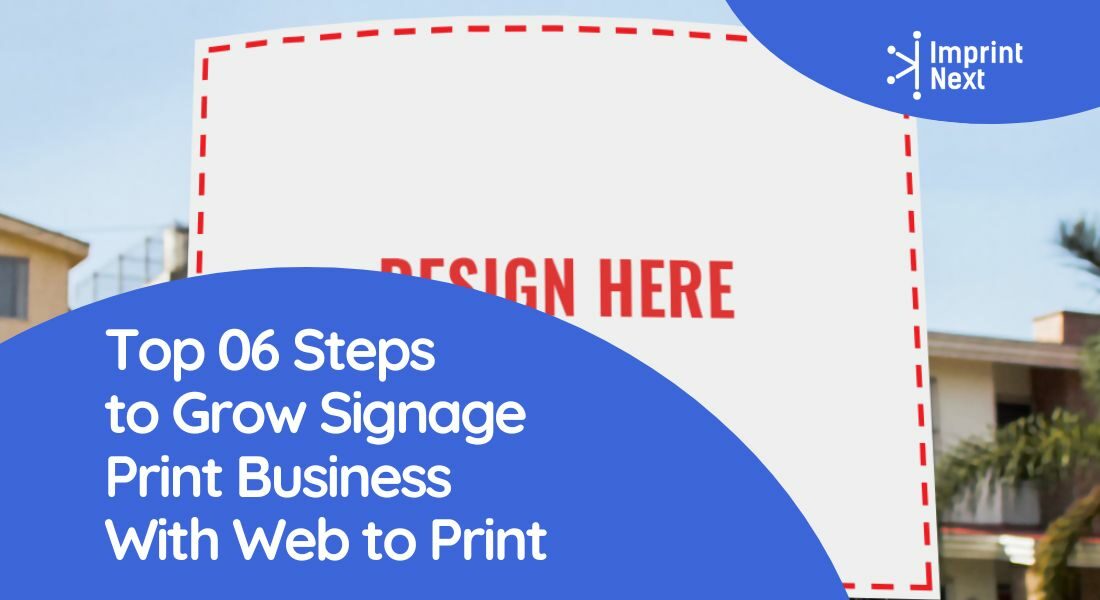 Last Updated on: 5th September 2022, 09:34 am
One of the most popular outdoor advertising methods for any brick-and-mortar store is the signboard. Whether it be in healthcare, education, retail, wholesale, or any other industry.  People have been utilizing signboards for a very long time to lure clients, increase brand visibility, advertise their offers/services/solutions, and so much more, When signage has much of a role to play in marketing and advertisement, business owners have taken a step ahead to create their own signage needs with the sign design software.
The ability of an eCommerce store combined with web to print software specialised to the printing industry allows you to offer your clients the ability to design their signboards online and place orders directly from you. Additionally, these solutions come with dozens of features that further streamline your business processes.
With this technology-driven, potent solution, you may expand your small-town printing company. You should turn to it if you want to scale your business, improve client satisfaction, extend customised solutions, and do so much more. It also optimises the print approval and delivery process.
07 Steps to Grow Signage Print Business With Web to Print Technology:
Here is a typical web-to-print business model, however in order to make it work for you, you must always map your company's demands to it.
1. A business model:
The business model or business strategy has been one of the primary factors in the success or failure of many businesses, regardless of their industry. The mere fact that something is popular does not warrant implementing it into your company.
Yes, you must use the internet. But before making the major step, you must figure out how to, what is the return you are expecting from your investment, how does it cut the operation cost, what are the advantages and downsides for this implementation, and so many other issues.
You need to streamline your approach even for a physical shop. And the necessity for it would be more than ever if you started growing your business with an online signboard design shop. To gain a competitive edge in the market, you must streamline the customer experience, designing, print process, delivery system, and cost of the products. Most importantly, you need a workflow to keep things organized and make it simple for you to monitor.

Do you have printers? Are those printers sitting idle?
Become a Print-on-Demand dropshipping app like Printful or Printify. Dropship your merchants' orders.
Unlimited Merchant stores. Dropship and Fulfil Merchants' orders. Manage merchant invoice, sales commission, etc. Merchants sell the designed products in shopify, etsy stores, etc.
Know more
2.  Basic workflow of an online web-to-print store:
Customers choose service, product, and type of signboard and material.
The customer can customize the product canvas using text, graphics, logos, borders, colors, background colors, etc. utilizing the online web-to-print editor. To make things easier for them, you should also provide some pre-made, editable templates with a limitless library.
The customer chooses to choose the appropriate print method to print on the product. These include screen printing, DTG, sublimation printing, embossing, debossing, etc.
Once the design is complete, the customer places an order, selects a payment option that works for them, and the order is delivered to you.
You will then request a print permission. For large orders, people may first request a sample to examine the output before approving. It is not usually necessary for signboards unless there is a significant design flaw.
The customer receives the order information once the production is complete and shipped.
3. Revenue Model:
We have talked about customers, we have talked about signboard ideas and we have also talked about technology. Let's dive into the most important part of the discussion – how to make money?
The primary goals of investing in web-to-print technology, or any technology for that matter, are to speed up business operations, lower operating expenses, expand organizational capabilities, and generate revenue from services and solutions. Your ability to pay for designing and printing, labor hours, delivery, etc. is made possible by the services you would offer and the money you would make from them. Therefore, carefully control product costs while maintaining competitiveness. If you own a small business, keep an eye out for other ways to make money while retaining your position as a contender in a market where there are some formidable competitors.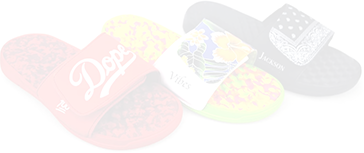 Boston based custom slide sandal maker has become $10 Million company using an online designer and unique growth marketing.
Read more
4. Advertisements:
You must be aware of online advertising.  Give companies the opportunity to run their ads on your website and profit from each click. Don't go crazy, though; few people enjoy closing dozens or even hundreds of tabs. Additionally, only permit companies that provide services to the business should be allowed to post commercials.
As consumers who are shopping for print items can also be interested in related services from other vendors, this would enable you to increase your income. But in order to get there, you must have a strong online presence. Speak with a digital marketing specialist who can assist in increasing site traffic and ensuring that your products are successfully sold.
5. Additional services
We discussed how people enjoy creating their own signboard designs if they have ideas for them, but what happens if they don't? People might ask you for a professional designer if they are in search of one.
You must have a qualified designer on staff, especially if your product is tied to people. The cost can be determined by the design's size, complexity, and turnaround time. The number of iterations permitted for a specific design can also be set.
6. Important Features of ImprintNext Sign design software:
When we say must-haves they are irreplaceable. So, make sure your service provider is incorporating the following features in the web-to-print store and software:
Online Product Designer Tool
All-in-one Product designer tool for eCommerce stores.
Blank product supplier catalog integration with 10K+ products.
Backoffice management software
Admin panel for design tool settings, price matrix and more.
Sales and marketing app
Quotations, invoices, reminders, and automated communication.
Virtual product creator
Production automation app
Dropshipping & Fulfillment
Multivendor marketplace, Drop-shipping, fulfilment and more.
Kiosk app for offline stores
Final Words:
Are you looking forward to setting up your own web-to-print store? Well, you need a sign design nsoftwar. Learn about the web-to-print software and what amazing features you can have for optimizing your customer experience on your web-to-print store and how you can improve your business operations and cost. Book a free demo

Do you have printers? Are those printers sitting idle?
Become a Print-on-Demand dropshipping app like Printful or Printify. Dropship your merchants' orders.
Know more