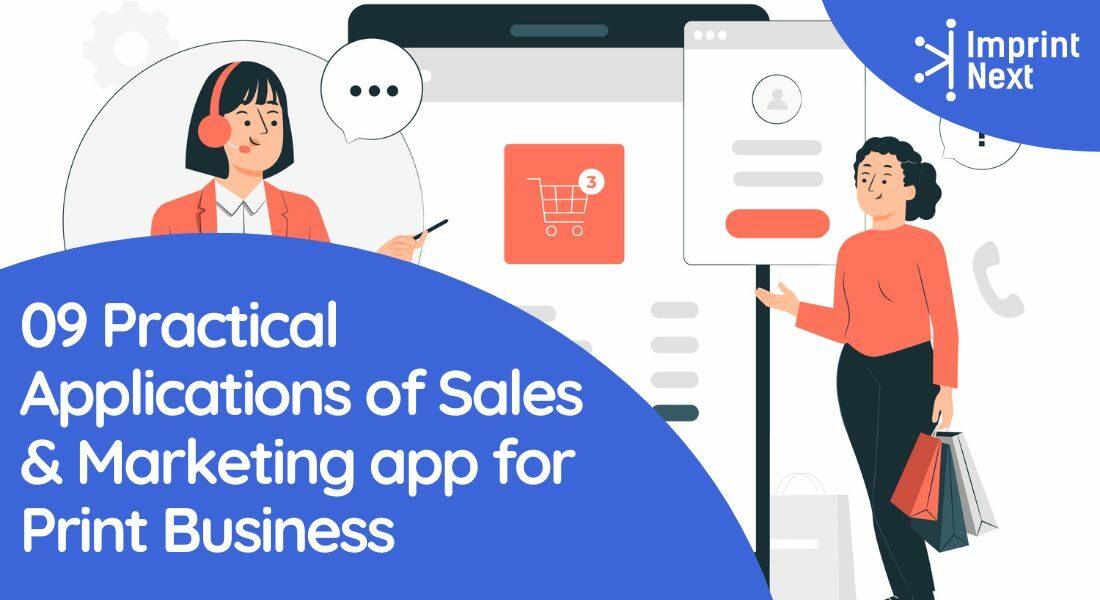 Have you ever considered launching a print business without doing any marketing automation? There is a good probability that everyone who wants to launch a business also intends to handle all of the marketing activities. The rationale is that a firm that the public is unaware of is typically unsuccessful.
While marketing puts your company on a great foundation by increasing awareness and conversions, sales and marketing automation tools can advance your custom printing business to the next level. We'll talk about why marketing automation is so crucial for your product decoration businesses.
Defining the Sales & Marketing for Print Businesses:
Marketing & Sales automation will consist of two distinct things if we break it into two components. Marketing refers to the promotion and sales of your online merchandise, whereas automation refers to automating processes for increased efficiency and convenience.
Bringing these two concepts back together indicates that you are employing a software platform to automate marketing. Even if it appears to be quite intriguing, there are a number of advantages to it, and because of these advantages, it is crucial for a business.
09 Practical Uses of Sales & Marketing automation for your Print business:
Marketing automation is a crucial strategy for a company to succeed effectively. Here are a few reasons why it's crucial for businesses.
Generate Better Qualified Leads with Marketing automation:
Better lead generation continues to remain at the top of the list of critical factors that influence a company's performance. Your business will eventually perish if you can't produce better leads.
The great thing about marketing automation is that it employs a sound approach to produce superior leads and then nurtures them over time, improving your business' performance.
Focus more on Production, save time, and Less on other stuff:
Running a small or medium-sized firm increases the likelihood that you will be handling most tasks on your own. If you decide to take on marketing as well, your schedule won't have any free time. Even if this might improve marketing, it will have an impact on other aspects of your company.

Do you have printers? Are those printers sitting idle?
Become a Print-on-Demand dropshipping app like Printful or Printify. Dropship your merchants' orders.
Unlimited Merchant stores. Dropship and Fulfil Merchants' orders. Manage merchant invoice, sales commission, etc. Merchants sell the designed products in shopify, etsy stores, etc.
Know more
Utilizing marketing automation will provide you more time and enable you to accomplish much more. Additionally, you can work on other business-related tasks during that free time.
Do more with just generating leads:
You must do more than just generate leads if you want your firm to be successful. For your company's future security, it is crucial to cultivate such leads as well.
You may better nurture your leads by implementing algorithms and techniques on the backend of your marketing automation platform.
You may create a personalized buying experience for each consumer using marketing automation:
Personalization and customization are two strategies for nurturing leads that help clients feel more appreciated. The benefit of marketing automation is that the information below about a customer is taken into account:
Likes and dislikes in online behavior
Engagement
Every lead can have a tailored product design experience that makes them feel more appreciated by your company if several of these factors are taken into account. Therefore, by doing it in this manner, you will better nurture your leads.
Multi-Channel campaign management is simple.
The fact that marketing automation makes things simpler is one of its best features. When you use this automation, you can monitor all of your marketing initiatives on a single platform.
You need to consider all the production and performance metrics, thus increasing productivity overall.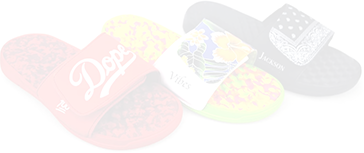 Boston based custom slide sandal maker has become $10 Million company using an online designer and unique growth marketing.
Read more
Makes better use of data for a seamless consumer buying experience.
Big data is currently a hot issue, and why not? It offers incredible advantages in a variety of spheres of life. One of those advantages is that companies can gather data and use it for marketing.
While leveraging such data may seem important, doing so in conjunction with marketing automation increases productivity, efficiency, and quickness even further. The main reason for this is that you will be working with the facts that will be crucial in helping you make wise selections.
Consistency across all of your marketing initiatives:
You need to have a brand image because it is crucial for a business to sustain itself in the market. Consistency is key to building a brand's reputation, thus if you are inconsistent in your marketing efforts, nothing will change.
If you use automation for all of your marketing initiatives, you will notice that your tone and voice are constant throughout. Your company will greatly benefit from doing this.
Accurate reporting aids in making better decisions:
You don't make any educated guesses when using marketing automation. Although you will find all processes automated, your reporting may not involve correct data due to inaccurate inputs. The sales & marketing automation app Quotations, proposals, invoices, and payment reminders. Automate your sales process with AI-driven customer communication.
Therefore, every data-backed decision will be made with a better method, whether it involves making a new decision or changing your marketing automation program.
Higher Return on Investment:
One of the things that businesses care about the most is the return on investment. Spend sensibly and achieve effective outcomes. You won't be let down by the marketing automation platforms and tools because they deliver advantages to your company that more than justify the expenditures you made. It implies that marketing automation has a phenomenal return on investment.
Final Words:
Running a print business is all about achieving success while maintaining the highest level of ease, efficiency and most importantly print production accuracy. Sometimes an idea takes care of everything for you, while other times the road to success is paved with many obstacles.
One of the things that can make your path to success incredibly straightforward and enable you to accomplish your objectives quickly is marketing automation. It is vital for product decoration businesses because of all of its incredible advantages. You need to adjust to contemporary marketing techniques, and this is one of them.

Do you have printers? Are those printers sitting idle?
Become a Print-on-Demand dropshipping app like Printful or Printify. Dropship your merchants' orders.
Know more