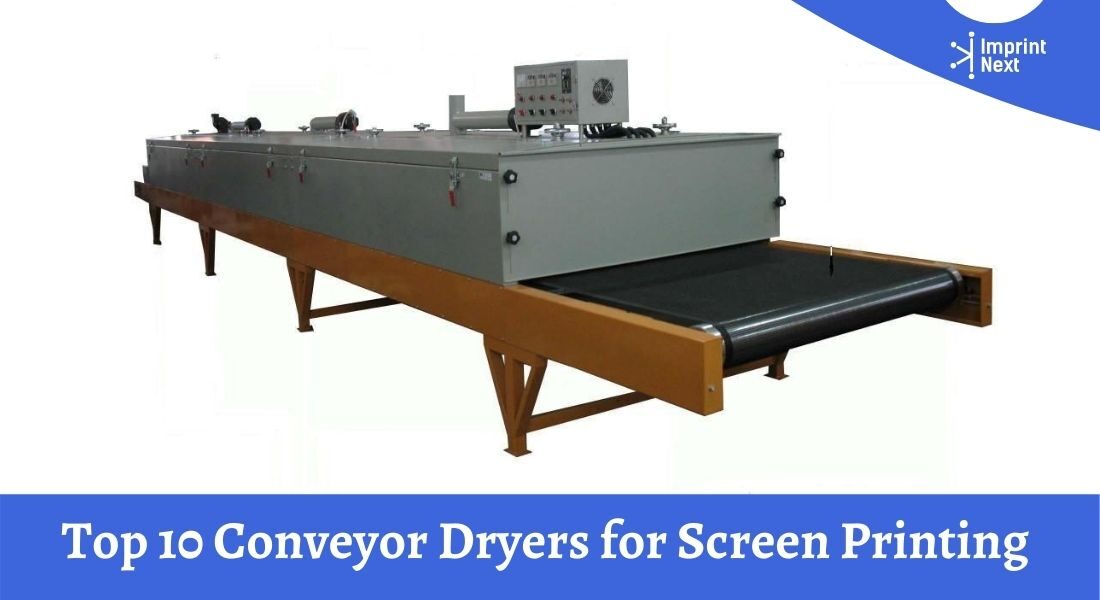 Last Updated on: 17th January 2023, 11:08 am
Whether you perform screen printing or Direct-to-garment printing, you need conveyor dryers to get a high quality finished garment. Conveyor dryers are essential to cure ink on your garments.
Moreover, there are two ways of drying/curing ink upon garments. The first one is using a conveyor dryer, and the second is with a heat press.
However, many factors, such as production requirement, budget, space, etc., determine whether you should go for a conveyor dryer or a heat press.
A heat press is suitable for print shops with less space and smaller production requirements, especially for a small scale business.
Whereas conveyor dryers are for medium to large scale business enterprises that have to cure hundreds of t-shirts in an hour. You must purchase screen printing flash dryer depending upon your need.
Furthermore, if you find conveyor dryers to be fit for your business, you may proceed. Else you can refer here if you want to go for heat press machines.
Now let us start.

Do you have printers? Are those printers sitting idle?
Become a Print-on-Demand dropshipping app like Printful or Printify. Dropship your merchants' orders.
Unlimited Merchant stores. Dropship and Fulfil Merchants' orders. Manage merchant invoice, sales commission, etc. Merchants sell the designed products in shopify, etsy stores, etc.
Know more
Top 10 Conveyor Dryers for Screen Printing & Direct-to-Garment Printing:
Here, we have compiled a list of 10 conveyor dryers based on capacity, public review, and supplier reputation worldwide. Here we go::
From curing plastisol to pretreatment, the 54″ BELT 4th generation Aeolus Forced Air Conveyor Dryer outshines the competition. It comes with angled heating panels running along the edge of the PTFE coated belt to eliminate edge loss.
The 54" wide belt, 12 ft in length, and 6ft chamber with heater dimensions of 12 ft.
It has a true edge-to-edge cure with angled heating elements running the full length of the chamber.
The Forced Air technology is perfect for printing on plastisol with 1900/hr in 30sec, Water-based, with 1280/hr in
Forty-five seconds and Direct-to-Garment with 450/hr in 130 seconds.
It comes with a digital display of temperature and dwells time with all controls and chamber body cool in touch.
Moreover, the conveyor dryer comes with a three-year warranty.
EconoRed II has 76 and 137 cm belt dimensions for curing garments after screen printing with plastisol, water-based inks. The heavy-duty conveyor dryer has all heaters that provide high-density, medium-wavelength infrared heat for maximum cure speed without cold spots or under-curing,
It cures a maximum image width of 107 cm with one of the most accurate temperature controllers of +/-0.5°C.
The dryer has an output efficiency of curing 1,200* shirts per hour.
It comes with a consistent heavy-duty DC belt speed motor compact, slim with high heat production capacity.
It is installed with a top-mounted ventilation system that exhausts air, cools the enclosure's outer skin, and evacuates moisture and fumes from the heating chamber.
Moreover, you can also increase the capacity by adding further chambers to it.
Lastly, the conveyor dryer comes with a 15-years warranty.
The infrared conveyor dryer has instant curing capabilities for plastisols. It quickly warms up in seconds, and it is a great machine for print shops for higher productivity. It can strike from all angles with 360 degrees infrared emission pattern, unlike others that emit energy perpendicular to the panel. Withuniform cure technology even on shirts that are not perfectly flat.
The Workhorse conveyor dryer is a 52″ wide belt and 30,600 watts of heating capable of curing 1,000+ pieces*/per hour -plastisol.
You can also adjust the belt speed with 4 point belt tracking, making it easy for cleaning and maintenance.
Digital control panel
It has a built-in exhaust fan that cools the outer area.
Moreover, the conveyor dryer comes with a 1-year warranty.
The conveyor dryer is for screen printers who have limited space for production. It is both a press and conveyor dryer with 4 Color/2 Station Press and a 5 ft Conveyor Dryer.
The conveyor dryers have a heat resistant PTFE coated belt width of 20″.
With sturdy steel construction, it has a durable powder-coated finish.
With a 5 inch tunnel with adjustable gates, it has a maximum efficiency of 1300 F.
The dryer is affordable and easy to assemble.
Lastly, it comes with a 5-years warranty.
The conveyor dryer has belt dimensions of 10FT LONG X 54″ WIDE with internal temperatures reaching up to 900 degrees.
It has a unique airflow system allowing for the ideal curing of plastisol without spreading its heat to the outside body.
With a full fresh air circulation, it easily cures water-based ink and discharges more quickly and efficiently than most dryers.
The dryer has a curing efficiency of 400+ shirts per hour for water-based and 1000 shirts per hour for plastisol ink.
The conveyor dryer's overall dimension is 84″ x 57″ x 62″ and weighing about 1265 lbs.
Lastly, it comes with a warranty of 15 years.
It is a table to conveyor dryer to cure screen printing and plastisol inks.
Ranar DX-100 conveyor dryers cure 110 t-shirts/hr.
It is the most suitable home-based screen printing equipment with a 4 ft long and 24 inches wide conveyor dimension with an 18 wide.
The bel is further adjustable with two simple bolts on the exit end of the conveyor.
The insulated 16 X 16 inch 1600 watts infrared heat panel has analog adjustable temperature control.
Moreover, the overall dimensions of the conveyor dryer are 53x30x9 inches and weigh about 53 lbs.
The conveyor dryer is designed for curing both plastisol and water-based inks.
The conveyor dryer dimension is 8′ long and includes one 3′ heat chamber/curing module.
It has an up-Front, Side-Mounted Digital Control Panel with Diagnostic Digital Control/Monitor System.
With a Solid-State Electronic Temperature Controller, you can attain a maximum curing temperature of 395 Fahrenheit.
Moreover, it comes with a warranty of 15 years.
The MR Print Conveyor dryer has a belt width of 91 to 152 cm (36" to 60") & conveyor dryer chamber lengths 183 cm to 305 cm (6' to 10')
You get an enhanced airflow accelerated drying/curing due to adjustable air displacement and evacuation systems.
With stainless steel filter slides, you can easily clean and maintain them.
It is manufactured of Patriot Belt, made of heat-resistant, Teflon®-coated fiberglass that runs at a minimum speed of 91 cm (36″) per minute.
Moreover, it comes with a 2-years warranty
The conveyor dryer with a sleek design with an analog variable belt speed controller.
It comes with a digital heat controller to adjust airflow volume and heat within the oven chamber.
The length, width, and height of the conveyor are 19, 51, and 46 inches.
The system is loaded with ball bearings that make it the easy and smooth rotation of the belt in all directions.
It has 2" thick high temp ceramic insulation for optimum energy efficiency.
The forced air electric conveyor dryer is perfect for curing water-based and plastisol inks quickly and efficiently
It has an a uring efficiency of 900-1200 pieces/hr.
The 6' heat chamber conveyor dryer has a belt width of 36", attaining the most accurate temperature within the least deviation of +/-1 Fahrenheit.
It has a 7" touchscreen control panel to control and view temperature and energy consumption plots in real-time.
It comes with a Teflon-coated fiberglass belt for the maximum durability of the conveyor.
With an air-cooled case, it ensures that the dryer stays cool to the touch.
Conclusion:
Finally, we have got a list of conveyor dryers. If you want to go with a high-efficiency dryer in terms of production, go with Anatol Ultra Electric Dryer that cures 900-1200 pieces/hr.
If you want to go for the most efficient, then go with HIX NPII3619 Conveyor Dryer.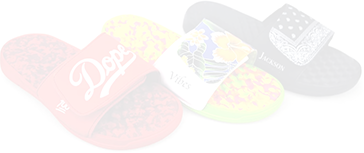 Boston based custom slide sandal maker has become $10 Million company using an online designer and unique growth marketing.
Read more
Finally, it is your choice what suits best for your business.
Good Luck!

Do you have printers? Are those printers sitting idle?
Become a Print-on-Demand dropshipping app like Printful or Printify. Dropship your merchants' orders.
Know more