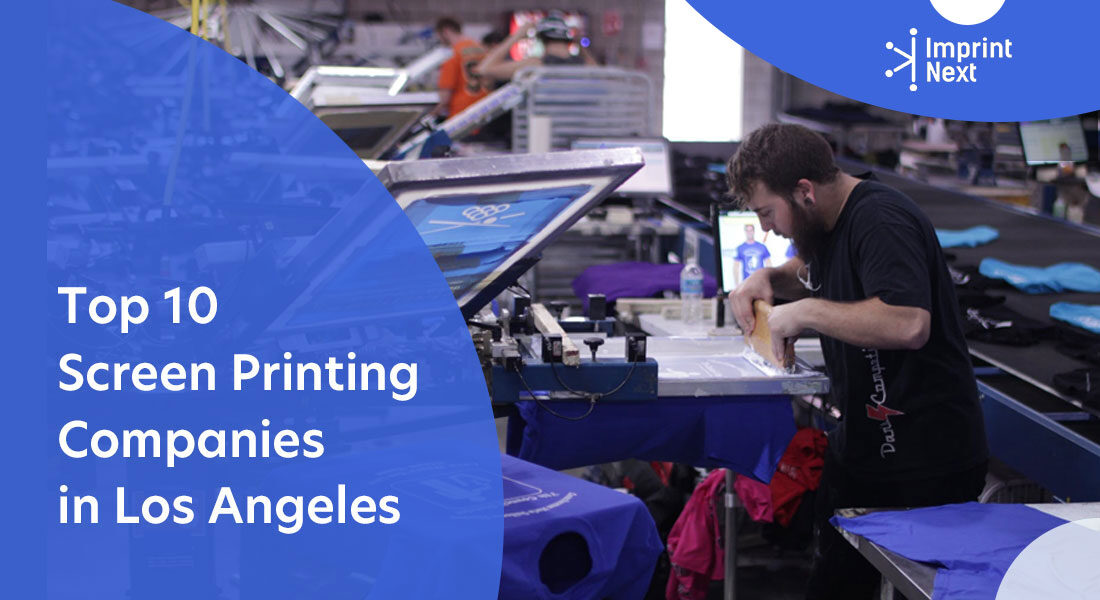 Last Updated on: 11th January 2022, 12:56 pm
Custom printing involves a little complex process compared to the regular e-commerce business. In addition to the conventional steps followed in the online business, you add a custom printing set-up with product design software. That can be costly and needs medium to heavy investment with space to set-up the print machinery.
Screen printing has been a popular choice among custom printers. Although, it is evident that it requires huge capital investment and a place for setup.  In addition to the printing machine, you need screen printing equipment like emulsion, film, screens, exposure unit, washout stations, etc. At least as a newbie, you may not be capable of setting up a huge printing infrastructure. Or as a customer, especially in Los Angeles, these screen printing companies will help you approach the right printing facility without hassle.
Moreover, it isn't necessary to own a print shop to get a customized product. Certain printing companies sell personalized products at affordable prices. To help you choose the best screen printing company in Los Angeles, we have compiled a list of companies as a quick reference guide.
1. American Printworks:
American Printworks brings nearly 30 years of industry experience and a state-of-the-art screen printing facility to manage small and large orders. It employs a team of experienced screen printing experts and graphics who produce high-quality and reliable products. The company is well known for its quick turnaround and competitive prices. It is one of the well-known screen printing companies in the Los Angeles area.
Website: Apwla.com
Facebook: @apwla
2. California Print Company:
The company specializes in custom printing t-shirts, uniforms, polos, hats, etc. Along with screen printing, the company also caters to DTG printing and embroidery. It employs experienced graphic artists who deliver custom solutions to its customers. The company also caters to low minimum purchases and rush orders.
Website: Californiaprintco.com
Facebook: @CaliforniaPrintCo

Do you have printers? Are those printers sitting idle?
Become a Print-on-Demand dropshipping app like Printful or Printify. Dropship your merchants' orders.
Unlimited Merchant stores. Dropship and Fulfil Merchants' orders. Manage merchant invoice, sales commission, etc. Merchants sell the designed products in shopify, etsy stores, etc.
Know more
3. Flannigan's Merchandising:
The company focuses on delivering high-quality apparel at a low cost. The company employs several printing techniques such as foil, discharge, soft hand, vintage printing, and more. Operating in Los Angeles, the company provides high-quality products using cutting-edge methods. It prints various apparel such as outerwear, team gear, trousers, fleece, headwear, and more.
Website: http://flannigans.org/
Facebook: @Flanniganstshirts
4. Deluxe Screen Printing:
The company specializes in several ink techniques, including traditional and specialty applications. While operating in the Los Angeles area, the company employs modern, creative design professionals and printing specialists in producing cutting-edge designs.
The company also provides an online virtual design studio that helps customers experiment with designs before submitting them.
Website: Deluxescreenprinting.net
Facebook: @DeluxeScreenPrintingInc
5. Jimmy Jam T-Shirts:
It is a custom apparel screen printing company with more than 25 years of embroidery, vinyl, heat transfer, and screen printing.
Moreover, Jimmy Jam is popular in LA for its quick turnaround time and high-quality service.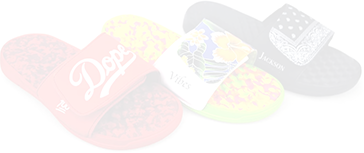 Boston based custom slide sandal maker has become $10 Million company using an online designer and unique growth marketing.
Read more
Website: http://jimmyjamtshirts.com/
6. Hino Designs:
The company specializes in printing custom t-shirt and apparel and promo items such as banners, stickers, business cards, etc. Likewise. The company specializes in delivering quality customer service to the sports team, fashion brands, start-ups, and other industries.
Its specialization in several finishing services such as bagging, tagging, packing, shipping, etc. Furthermore, operating in Los Angeles, the company has over 20 years of experience.
Website: http://hinodesigns.com/
Facebook: @hinodesigns
7. Rapid Silk Screen Printing:
The company customizes several items such as shirts, hats, totes, pens, magnets, etc. Even more, the company employs skilled professional printers, creative designers, and illustrators who really know how to make unique designs.
Website: http://rapidsilkscreenprinting.com/
Facebook: @RapidSilkScreenPrinting
8. Leo's Silk Screen Service:
The company has more than 50 years of experience in the industry. Consequently, it is one of the best silkscreen service providers in LA as customers enjoy a high standard of creativity, quality, and exceptional service.
Above all, it has its own design studio to handle custom graphic designs, photography, illustrations, etc. You can get a range of high-quality items from top brands such as t-shirts, sweatshirts, schools, and sports uniforms. It has no minimum orders.
Website: https://www.leosusa.com/
Facebook: @leossilkscreenservice
9. TBSP:
It specializes in custom printing t-shirts using screen printing, embroidery, DTG techniques. All the work is done in-house to help create unique artworks on hoodies, jackets, and t-shirts. It also offers other services such as brand design, garment manufacturing, fulfillment marketing, etc. Moreover, the company is a popular name in LA.
Website: http://thebestscreenprinting.com/
Facebook: @TheBestScreenPrinting
10. Shirt Agency:
The company provides the highest standard of full-color digital and screen printing solutions. Moreover, the company also provides DTG and embroidery services. It offers a range of items, including shirts, outerwear, hats, etc. it also offers fulfillment services.
Website: https://shirtagency.com/
Facebook: @shirtagency
Conclusion:
If you the top 10 screen printing companies is a quick guide for your reference.
Suppose you are starting your own custom t-shirt printing shop or a buyer of custom t-shirts. The screen printing companies described above are the right place for order fulfillment services.

Do you have printers? Are those printers sitting idle?
Become a Print-on-Demand dropshipping app like Printful or Printify. Dropship your merchants' orders.
Know more