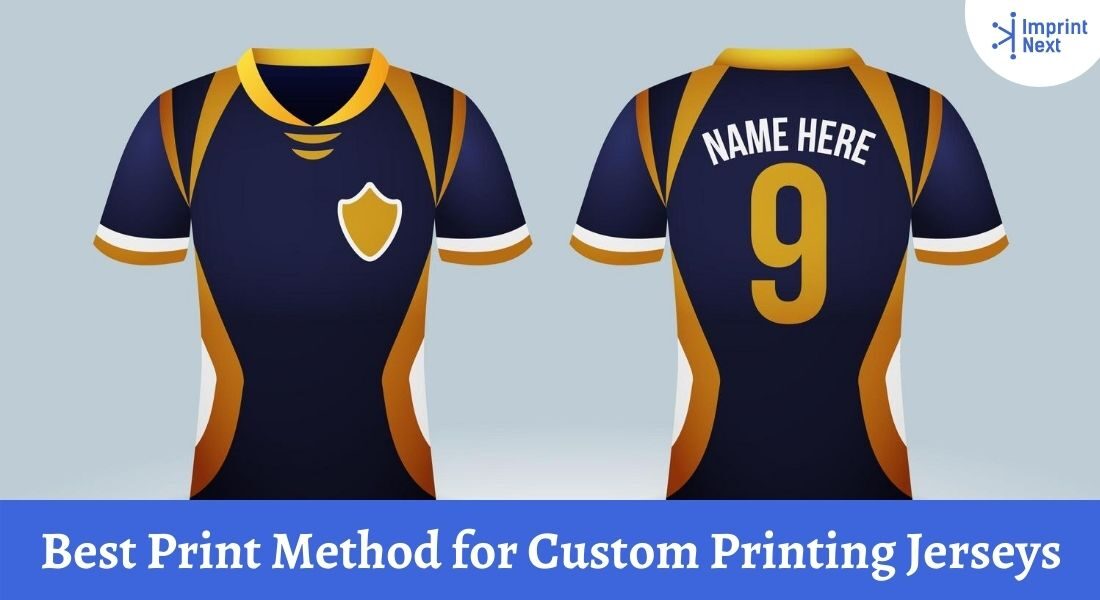 Last Updated on: 24th February 2023, 05:57 am
Heat Press printing is the most preferred print method for custom printing jerseys, uniforms, team wear, etc.
What makes Heat Press printing most preferred over others?
Firstly, With a heat press machine, you can quickly and easily personalize your jerseys and perform heat transfer letters and numbers onto garments.
Secondly, a heat press does not require a large capital investment nor a long experience or knowledge in performing the job. It is comparatively easy for other printing jobs.
1.Primary investment in Heat Press Printing.
Purchasing a heat press machine is the main investment. These machines are available in various sizes.
For instance, if you're decorating a hockey or football jersey, you will need at least a 16″ x 20″ heat press to apply for a name and number in one application. Because it saves time and money.
Moreover, a heat press also comes with a manual. Look for heat presses that can swap the lower panels quickly to accommodate different types and dimensions of clothing.

Do you have printers? Are those printers sitting idle?
Become a Print-on-Demand dropshipping app like Printful or Printify. Dropship your merchants' orders.
Unlimited Merchant stores. Dropship and Fulfil Merchants' orders. Manage merchant invoice, sales commission, etc. Merchants sell the designed products in shopify, etsy stores, etc.
Know more
This is one of your most important choices since it is your business centerpiece.
2. Uniforms you can print with Heat Press:
The most commonly decorated sports uniforms are those for football, baseball, softball, volleyball, hockey, lacrosse, basketball, and soccer.
When decorating uniforms for each of these sports, plan accordingly and decide which number styles to have available. lose that are bold, large, or block tend to be used in sports like football, hockey, baseball, softball, and lacrosse.
Narrow or "lite" styles typically are found on volleyball, soccer, and basketball uniforms, as the real estate generally is smaller when compared to other sports.
Name and number positions are often accessible behind the belt, and extra numbers on the front of the belt or shorts may be put, depending on the event.
The arms and shoulders (basketball) are marked in hockey and football by additional amounts.
3. Numbering a Team Uniform:
You should number a uniform squad with a range of products for heat transfer. Those numbers are personalized and in bags,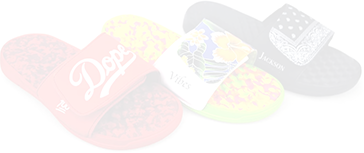 Boston based custom slide sandal maker has become $10 Million company using an online designer and unique growth marketing.
Read more
It is the most costly and makes the maximum e-numbering form customization on-demand.
Simply select the precut numbers place and match the numbers on the chain and click the number allocated.
In a transfer sheet prepared to submit, pre-aligned numbers should arrive. It saves money, which involves a rise in rates per set. Only bring on the cap and heat and remove it.
4. Printing Full-color numbers:
Digitally printed, full-color numbers have unlimited colors printed onto one layer of material, allowing the jersey to maintain a lightweight feel.
When compared to precut or replaced numbers that require multiple colors to be layered these numbers arrive pre-aligned and only require one application, regardless of the number of colors. is option is not recommended for contact sports, as they are not abrasion-resistant.
Poly-twill numbers that have a permanent adhesive and simulated zigzag stitch will provide a professional look without the need for sewing. it saves time and stitches, and they can be applied with just a heat press.
For an additional sales opportunity, suggest practice jerseys and related apparel. All teams need some sort of practice gear, and it.only takes a simple team graphic and player number to complete a garment.
5. Abrasion Resistance of a Heat Transfer Material:
To decorate uniforms with confidence, get to know them you decorate fabrics and the materials that you transfer heat
Applications are likely to be. Either sublimated, high-performance wear, nylon, mesh or polyester, all types of fabric have options.
For sports like football, hockey, lacrosse, and, in some situations, baseball or softball this is significant. Ensure a robust framework and accept the sport's stringency.
6. Block dye migration:
Garments that are sublimated or have sublimated patterns within the application areas still are gaining popularity in the sports uniform market. Some garments are highly dye saturated, which can affect applications.
When you apply for a white number onto a red jersey, it shouldn't turn pink.
Typically, you will and these types of jerseys in volleyball, soccer, basketball, baseball, or softball.
7. Application on Lightweight Fabrics?
Uniforms of football, volleyball, and basketball usually made of lightweight textiles. Athletes like the content used which does not reduce the quality of the cloth.
They will notice the difference if you use thicker material.
8.Printing on Spirit Wear:
You will boost revenue until you have a uniform business chance by selling spiritual wearing and other clothing pieces that encourage athletes to display pride in their squad.
By offering things including T-shirts, sweatshirts, workout pants, wear, and results.
Your outerwear is sure to boost your sales. Decorating spiritwear allows innovative fashion versatility.
Popular choices involve products of heat transfer foils and shimmer, flashing, and neon colors.
9.Printing Mascots:
These are popular additions to any garment for athletes to represent their team. Non-apparel items that show team pride represent more opportunities for add-on sales.
You can sell it to players, fans, family, and students. Window and team decals, or number stickers that can be affixed to any hard, smooth surface, are popular.
By providing these additional items, you can become a one-stop-shop
Conclusion:
Sports decoration has a benefit opportunity year-round. Often, we enjoy sports every season, so there is a continuous workflow.
It all depends on how little or how many you choose to embrace. Know your lead times as this plays a significant role in your team business.
You don't want to hear if the shop doesn't arrive on time.

Do you have printers? Are those printers sitting idle?
Become a Print-on-Demand dropshipping app like Printful or Printify. Dropship your merchants' orders.
Know more