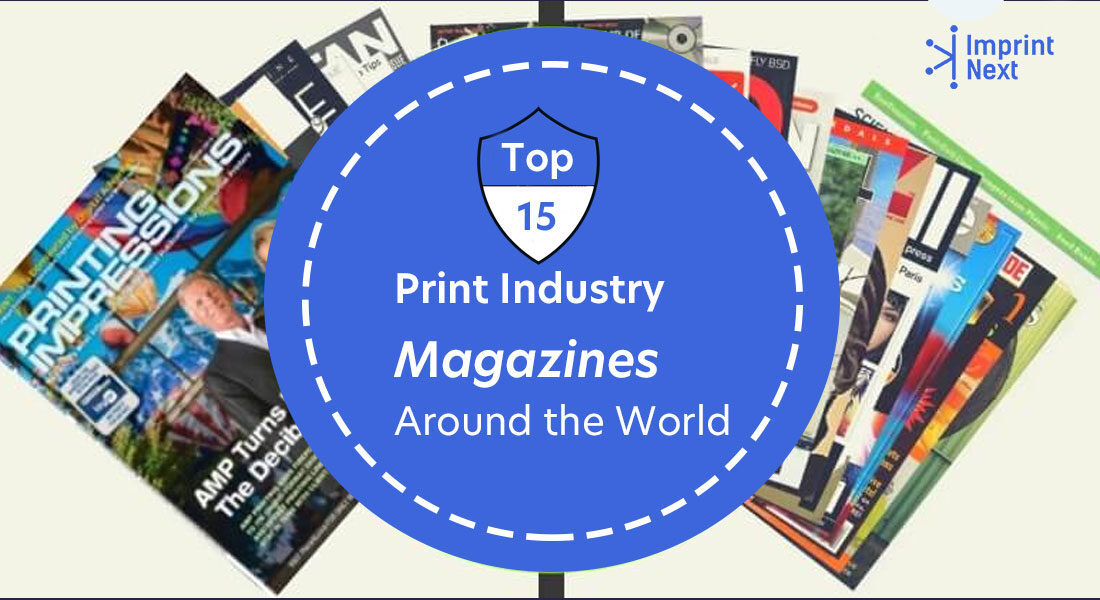 Last Updated on: 31st May 2023, 12:43 pm
The best collections for Print Industry Magazines are here now. You can't get all your news about your niche market from newspapers. You may get in on the internet but it's scattered and you don't have time to refer to multiple resources for a single piece of information.
This is why you need magazines.
The Collections of Print Industry Magazines bring everything about your print industry from success stories to interviews, suggestions, insights, as well as trends.
Top 15 Print Industry Magazines Around the World
Today, we are going to list out 15 globally popular magazines for the print industry
01. Printing Impressions Magazine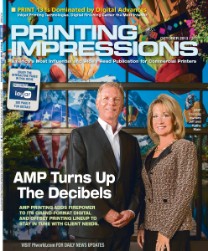 Printing Impressions magazine provides comprehensive coverage on industry trends, emerging technologies, as well as news in the graphics industry.
Moreover, its primary focus is on the commercial print segment.

Do you have printers? Are those printers sitting idle?
Become a Print-on-Demand dropshipping app like Printful or Printify. Dropship your merchants' orders.
Unlimited Merchant stores. Dropship and Fulfil Merchants' orders. Manage merchant invoice, sales commission, etc. Merchants sell the designed products in shopify, etsy stores, etc.
Know more
Its primary audience includes commercial printers, package printers, as well as in-plant printers.
Above all, it is the best known to all about this Print Industry Magazines.
02. PrintWeek Magazine
PrintWeek is a widely read printing industry title in the UK. Especially, it provides comprehensive news on the print industry.
Meanwhile, every fortnight, a new issue is published in the UK. Moreover, it's subscribers range from small and medium to large and established printing companies.
Especially, it provides key decision-makers with more news about contracts, plants, technology and more. Especially, it is recognized for its comment on key print industry issues, as well as informative and entertaining features.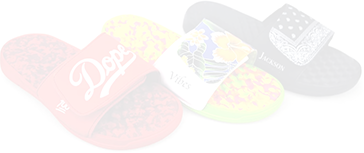 Boston based custom slide sandal maker has become $10 Million company using an online designer and unique growth marketing.
Read more
03. Print Magazine
The PRINT magazine was founded in 1940. In fact, it has long been the go-to resource for design, inspiration, design education, leaders in the print industry, and more.
Print mag is focused on covering a broad stroke of visual culture, design, interactive work, motion graphics, corporate branding, as well as exhibitions, etc.
04. Screen Printing Magazine
Screen Printing magazine has long been the trusted source of information for the screen-printing industry. Each issue covers topics such as product news, features, cutting-edge columns to educate professionals on screen-printing.
The topic also covers imaging processes, color management, prepress, ink developments, application, etc.
05. Graphic Arts Magazine
Graphic Arts Magazine began publishing in 1997. It is one of the Canadian Printing Industry's top magazines.
Its essential topics targeted at commercial printers and graphic arts professionals. It also covers news, events, strategies, trends, new technologies, new products, supplies, equipment, workflow software, design, photography, people, events, opinions, sales strategies, etc.
06. Printing Review Magazine
'Printingreview' is a bi-monthly magazine focused on the catering graphics arts industry. It also publishes articles on printing and packaging.
In fact, it was the official media partner to Drupa 2012. Moreover, its articles include print technology, events, updates, people, interviews, etc.
07. Printing News Magazine
Printing News is the primary resource for news in commercial printing, visual, graphic arts industries, etc. Since its inception in 1928, it is focused primarily on improving efficiency and increasing sales and profits for the print shops.
Moreover,  its articles include stories from experts, technology, operations, etc.
08. Inkjet's Age Magazine
Inkjet's Age caters to professionals, corporate and senior management topics. Basically, it focuses on issues regarding inkjet printing technology and its related technologies.
Moreover, it covers industry news, trends, products, services, management issues to help printers grow businesses using current technology.
09. Wide-format & Signage Magazine
Wide-Format & Signage is a primary resource for corporate and senior management system. Primarily, it focuses on issues regarding wide-format as well as grand-format markets.
10. Pro Print Magazine
It is one of the leading monthly magazines for the Australian Print Industry. Moreover, ProPrint covers news and articles on business, technology, including interviews, comments from eminent personalities, product review, etc.
The magazine also provides a daily email news bulletin with over 9000 subscribers every day.
11. Print Business Magazine
The Print Business Magazine aims at helping printers do research on their buying decisions. Moreover, they provide comprehensive news on various products and services available in the print industry.
At the same time, the editors visit printers and factories to talk to them face to face and understand their problems. Each issue brings forth these case studies to life and there is at least one print profile.
12. Digital Printer Magazine
The 'Digital printer' magazine is focused on commercial digital printing. It brings readers the latest news in innovation in the digital print sector as well as the creative industry sector.
It not only looks at the technology of the digital print but also how printers can realistically use this in their own business model.
13. Digital Labels & Packaging Magazine
This magazine is a part of Whitmar's publication that issues other magazines such as 'Digital printer' and 'FlexoTech'. Digital Labels & Packaging focuses on the digital side of the packaging as well as the labels market.
It brings readers all the latest news from different sectors. It includes detailed case studies to show printers the power of digital printing as well as its varied application.
14. Industrial Print Magazine
The best one among Print Industry Magazines as of now. Similarly, as the name suggests it focuses on providing solutions to large-scale industrial printers.
It focuses on a broad category in the printing industry such as 3d printing, ceramics, electronics, flooring, packaging, consumer product printing, textile, etc. It brings comprehensive information on printing technology, ink, promotional product packaging, as well as fabrication and decoration.
15. Graphic Monthly Magazine
It was launched in 1980 and since then it has a well-known name in the Print Industry Magazines for its editorial excellence. The magazine is a reference tool for owners, the manager, who are delivering expert how-to advice, product as well as service information.
Graphic Monthly has a circulation of more than 10,000 which reaches owners and senior managers of Canada's graphic arts companies.
Read more:

Do you have printers? Are those printers sitting idle?
Become a Print-on-Demand dropshipping app like Printful or Printify. Dropship your merchants' orders.
Know more