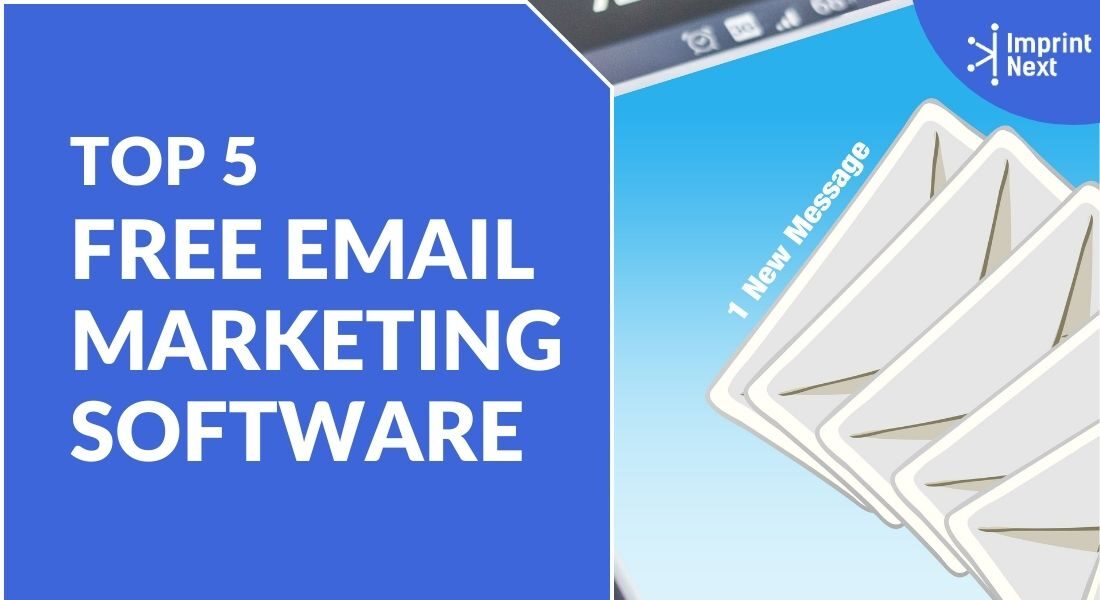 Last Updated on: 26th November 2021, 09:45 am
Email is one of the most valuable marketing communication channels to develop a close connection with buyers. Thus, making it better, faster, beautiful, organized & optimized has now become a business need.
Therefore, MailerLite is the best email marketing software. It directly integrates with the shopping cart, connects subscribers to their profile, segment email list subscribers, and track website visitors.
You can also use it for email campaigns by creating automated emails for a growth-focused business.
Best Email Marketing Software for Websites and eCommerce Stores:
Most people see email marketing software all the same. But it's more like this where each of them has a different purpose and flavor and they all come with different benefits features and prices
To save you time I've reviewed all these five tools based on the features, usability price, user reviews, and automation
So here are my recommendations based on your needs.
1. MailerLite:
If you are looking for a totally free tool to get started, then I recommend using mailer lite.

Do you have printers? Are those printers sitting idle?
Become a Print-on-Demand dropshipping app like Printful or Printify. Dropship your merchants' orders.
Unlimited Merchant stores. Dropship and Fulfil Merchants' orders. Manage merchant invoice, sales commission, etc. Merchants sell the designed products in shopify, etsy stores, etc.
Know more
First of all, it's super easy to use and it has an email automation option even in the free plan which most other tools don't offer free plans.
This tool comes with a thousand subscribers for free and even after that, it's one of the most affordable options to scale your newsletter subscribers to 10,000 and beyond.
They have a lot of different emails and form templates to get you started.
So you can just choose what you like and use that as your base also there are a few different form types.
For instance, inline or pop-up and you can even select when the pop-up triggers, like after 15 seconds or maybe on exit intent.
Overall the interface is super clear and helpful. Even their pricing is so freaking simple.
It is both free or paid and that's it now the automation is pretty limited. So,  you can do basic stuff send a welcome email the sequence when people sign up and you can have multiple automation flows based on the form they've used.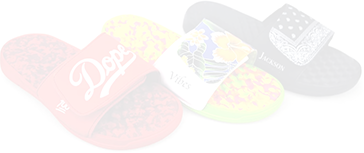 Boston based custom slide sandal maker has become $10 Million company using an online designer and unique growth marketing.
Read more
2. ConvertKit:
The best tool for creators such as musicians bloggers, coaches, book authors and so on it is  Convertkit.
Convertkit is fully focusing on creators and he has a free plan for up to a thousand subscribers.
It primarily focuses on creators while all their templates and email sequences are designed for creators, then Convertkit has some unique features like a paid newsletter. That means your subscribers pay your monthly fee to be part of that newsletter and speaking of monetization.
You can also sell digital products right in Convertkit. You just need to create a sales page and people can buy directly from there but all this happens with Convertkit.
In terms of price although the free plan doesn't include automation.
That kind of sucks so you can only send broadcast emails right away or schedule them for a certain date later speaking of automation.
If you upgrade you can do all the basic automation based on different parameters tags and user actions for most people that's more than enough
The interface is super clean but with some features, it takes a bit of time to understand how the logic goes another thing that bothers me a little is the limited email templates.
They just have few different ones and they are pretty basic so you will have to create your own similar to the mailer lite.
3. ActiveCampaign:
And if you still feel like Mailerlite and Convertkit would be a good choice, then think you will be more impressed by
ActiveCampaign.  Because it's the best tool for those people that want the most advanced automation features.
It is not only for emails but it also has customer relationship management built right into it.
ActiveCampaign is best known for its superior automation you can create all kinds of automation flows from scratch or use a marketplace to download an automation recipe that you then fill in with your own content.
And if you choose this tool you probably won't need to switch to anything else just because right now there's nothing better when it comes to automation tags and segmentation.
Now what I don't really like about this tool is the form builder.
It is pretty limited really whack. You can just create very basic signup for and there are no custom triggers.
Also, the light plan which is the most affordable one doesn't include a landing page builder so if you go with active campaigns.
You will probably need to use a third third-party pop-up tool or add some custom CSS and another thing since
ActiveCampaign has so many features it takes some time to actually get used to it. Because it's a bit clunky at times.
But if you're okay with that and you need the most advanced automation and segmentation of subscribers this is the best choice for you for sure and it's surprisingly affordable.
As the prices start from $9, another cool feature this tool has is an email spam score checker. So it will basically
check if your email looks spammy otherwise you should just rewrite it.
4. FloDesk:
The next tool is called the flow desk and it's so easy to use.
It is a pleasure everything is so clear and simple and I think in terms of usability this is the best tool.
It has beautiful templates for your emails and forums not to mention that it has basic automation as well so you will be able to create your own welcome email sequence.
Not only that but it comes with a flat price so it doesn't matter if you have 10 subscribers or 10 000 you pay the same price which is right now $38 per month.
Moreover, it's just a bit limited officially the tool is still in beta.
So in the public testing phase so there might be some obvious features missing or some bugs in the tool. But that also means they add new features almost every month the email and form builders have fewer customization options than some other tools.  And the automation is limited to simple actions.
In addition, the templates are for a specific taste I don't think they will fit everyone although you can just build your own email or form right from scratch.
So it's not a big issue but just something to keep in mind nonetheless, the tool is worth checking out
5. FluentCRM:
There's one tool that every WordPress owner should check because it's a very interesting alternative and it's called FluentCRM
It is a WordPress plugin that will act as your email automation tool as well so it works directly on your WordPress dashboard.
It is an unbeatable price. For one side is a hundred and twenty-nine dollars per year right now.  That's about eleven dollars a month plus ten cents for a thousand emails and there are no subscriber or email limits.
One of the best aspects of this tool is that it's right in your WordPress. So you can basically run everything related to your website from the WordPress dashboard.
It also means you are in full control of your customer data.  Everything is stored in your database and not on somebody else's.
For those that also run affiliate programs, you can directly link this plugin to the affiliate wp and send out automated emails to all your affiliates.
This also means that as an affiliate you have fewer restrictions like with some other platforms now
Personally, I wasn't a big fan of the usability of this tool compared to Mailerlite. This tool feels a bit clunky and a bit strange. Also, this tool is a bit harder to set up as you will need to connect your WordPress to an SMTP server like amazon's SES.
That one it's not too hard because there is a plugin for it. But still, you need to create an account with amazon. So it just requires a bit more time from you some extra effort as well another
The thing that I was a bit disappointed with and I hope the creators will improve this soon is that the form creator is really basic nothing like mailer lite or Convertkit it's pretty vanilla.
Unfortunately, the free version of this tool doesn't come with automation. So you can't try it out properly. However, it's able to do the basic automation flows more or less the same as Mailerlite or Convertkit.
Final words:
Email marketing tool is effective for almost any industry that has or needs a strong online presence. As email is considered to be the secret way to reach your target customers, thus; email marketing tools are all you need.
From follow-up emails, cart abandonment emails to remainder emails, email marketing software makes it effective to reach your target customers easily.

Do you have printers? Are those printers sitting idle?
Become a Print-on-Demand dropshipping app like Printful or Printify. Dropship your merchants' orders.
Know more