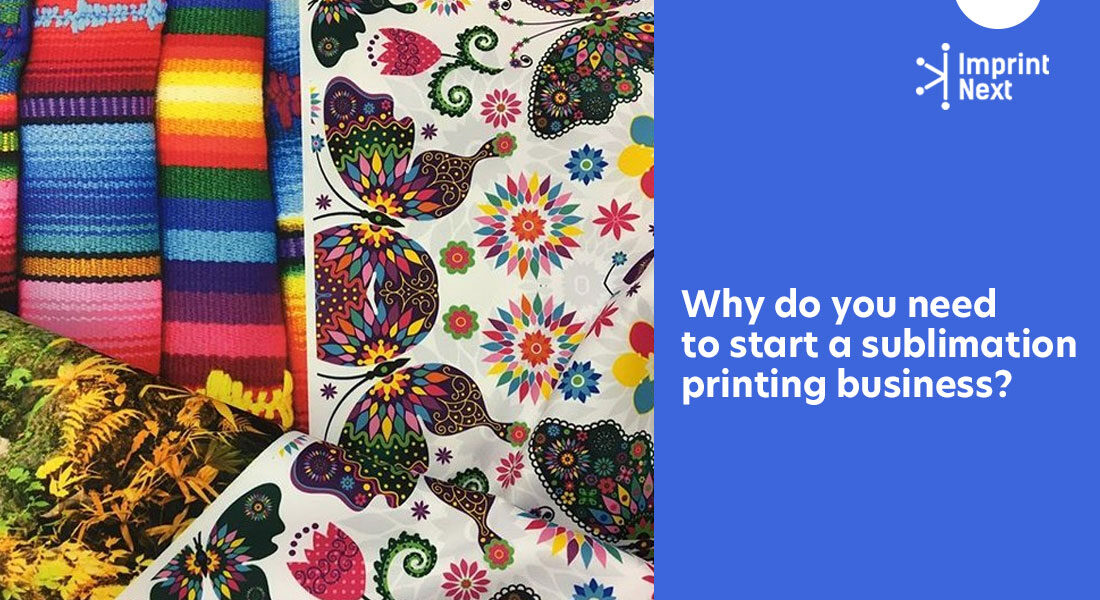 Last Updated on: 18th January 2022, 02:41 pm
Firstly, you need to understand the sort of production flow involved in sublimation printing. Are you going to print on garment fabrics or a cut and stiching business.? Will you bea manufacturer of home textile outputs?Do you have a specific space for setting up a heat press machine?
Primarily, do you have a sublimation tool that generates artwork after your clients make designs on a product using it. Lastly, do you have enough capital to bear the potential cost incurred in materials, machine, equipemets, etc? These all questions are going to play a deciding role in starting a sublimation printing business.
Why Do You Need to Start Sublimation Printing as a Begineer?
Here we will be talking about sublimation printing and why should you go with it, if you are new into the custom printing industry.
Customizing and personalizing products such as mugs, cell phone cases, tiles, trophies and apparel has quickly become a popular and profitable industry.
Why should you start with sublimation printing? Sublimation is an easy and cost-effective way to add product personalization as part of your business.
If you've never heard of sublimation, let's define the sublimation process.
What is Sublimation printing? The technical definition of sublimation is the change of a solid particle directly into a gaseous state in the case of dye sublimation. When applied heat and pressure for a set amount of time with a heat press will turn into a gas state allowing the ink to penetrate the pores of the ceramic metal glass or polyester substrate that you are transferring onto.

Do you have printers? Are those printers sitting idle?
Become a Print-on-Demand dropshipping app like Printful or Printify. Dropship your merchants' orders.
Unlimited Merchant stores. Dropship and Fulfil Merchants' orders. Manage merchant invoice, sales commission, etc. Merchants sell the designed products in shopify, etsy stores, etc.
Know more
Once the sublimation ink has penetrated into the pores of the substrate will then solidify to create a permanent image onto your promotional gift or apparel product.
This is different from a standard inkjet ink or laser toner in that these standard printer ink and toner technologies do not have the ability to go into a gas state and is restricted to a solid or liquid form.
Only the technology of dye sublimation sounds complicated but the process itself is actually quite simple in order to get started.
7 Things You Need to Start with Sublimation Printing:
You'll need the following items as follows:
Sublimation printer
Transfer paper
Sublimation ink
Web-to-Print Product Design Studio
Sublimation blanks
Heat press machine
1. Sublimation Printer:
First, let's talk about sublimation printers.
A sublimation printer is essentially a standard inkjet printer but rather than installing standard inkjet ink cartridges into the printer sublimation and cartridges are installed.
Instead, also rather than using the standard printer manufacturer's driver software when installing the printer to your computer, you would install the power driver software. This will ensure proper color management proper printer pixelation density and overall excellent prints.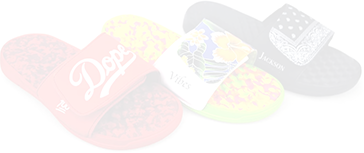 Boston based custom slide sandal maker has become $10 Million company using an online designer and unique growth marketing.
Read more
One very important thing to take note of is that once a printer is utilized for sublimation it can no longer be used for regular inkjet printing.
Now, let's talk about the factors that you should consider when choosing the right sublimation printer.
The first factor you should consider is maintenance requirements.
We recommend sublimation printers be printed at least once a week to keep the inks flowing within the printer ink path.
It prevents drying of the print heads. If you experience printer head dry out. However, is often an easy fix with a quick printhead cleaning and flush cycle.
2. Print size:
The next factor to consider is the print size. You will need your sublimation printer to print.
Sublimation printers are available in desktop solutions to printing sizes eight and a half by eleven eight and a half by fourteen, eleven by seventeen and thirteen by nineteen. Large format sublimation printers print in sublimation paper roll and are able to print and roll with some 24, 36, 42, 44, 64 and 104 inches.
To determine the size of sublimation print that you will need you will want to consider the size of the sublimation blank that you will be transferring onto.
As well as the size of the heat press if you intend on sublimating onto mugs. For example, a standard eight-and-a-half by 11 size is perfectly suitable for this application.
3. Check printer specifications:
Finally, look at each printer specification to determine the printer with the size capability, you are looking for.
Aside from considering maintenance requirements and size requirements of your sublimation printer solution we encourage you to explore your print volume requirements as well some printer models are able to accommodate ink cartridges only.
If you run a high-volume sublimation business you may want to consider the bulk ink system with bulk ink tanks for extended uninterrupted printing.
The lower per image cost if you're looking for easy setup or are running a low volume or seasonal sublimation business then the cartridge system might be a better fit for you.
4. Sublimation blanks:
Now that we've talked about the sublimation printer and ink solutions let's talk about the various sublimation blanks.
A variety of sublimation blanch sublimation blanks are available such as ceramic metal glass and heat resistant plastic promotional products that are specially coated and polymer-coated the
The reason for this is that when put under high temperatures pore in the polymer opens and allows the ink to enter.
When it is in its gaseous state examples of sublimation blanks are mugs, glassware, phone cases, plate cutting, boards, license plates, polyester t-shirts, sweatshirts, socks, pads bags, and cases please.
5. Sublimation transfer paper:
Sublimation transfer paper should have high color fidelity as well as very high color transfer efficiency.
Water-based inks such as the inks used with the Epson brand printers. It is engineered specifically for gel-based renters the excellent dimensional stability at high speeds.
With heavy ink loads of the text print makes it the perfect choice for sublimation use over gel-based renders the next item that you will need is either sublimation tape or a spray-on adhesive for sublimation sublimation.
Tape is a specially formulated tape that will not melt or leave a residue when heat is applied to it. This is especially suitable for hard substrates like ceramic metal and plastic sublimation products.
6. Spray adhesive:
The spray adhesive on the other hand is more suitable for your soft substrates such as polyester fabrics.
Spray adhesive may or may not be needed however if you find that your fabric substrates are experiencing ghosting or blurriness caused by movement of the sublimation paper on the substrate.
The spray adhesive will help to fix that issue for your fabric substrates. We also recommend parchment paper.
Use parchment paper above and below your substrate to protect against staining of the heat press when edge-to-edge printing is required.
7. Use a Web-to-Print Product Design Studio:
The easy-to-use ImprintNext online designer allows you to combine text and images into a unique layout allowing
You need to apply them to product-specific templates, then print and sublimate onto your substrate brand templates using the ImprintNext design studio. It gives you access to customizable vector graphics making personalizing your creation or design a breeze.
Something to keep in mind is that you can get access to design studio by registering for the demo. It is solely designed for use with the all the printing machins . Using the product designer tool is completely easy to create custom designs on products.  You can then print and sublimate.
Final Words:
There is a lot to think about when it comes to the sublimation process. It is comparititvy easy and affordable choice for beginners.
Moreover, sublimation printing a sustainable and profitable part of your custom printing business.

Do you have printers? Are those printers sitting idle?
Become a Print-on-Demand dropshipping app like Printful or Printify. Dropship your merchants' orders.
Know more