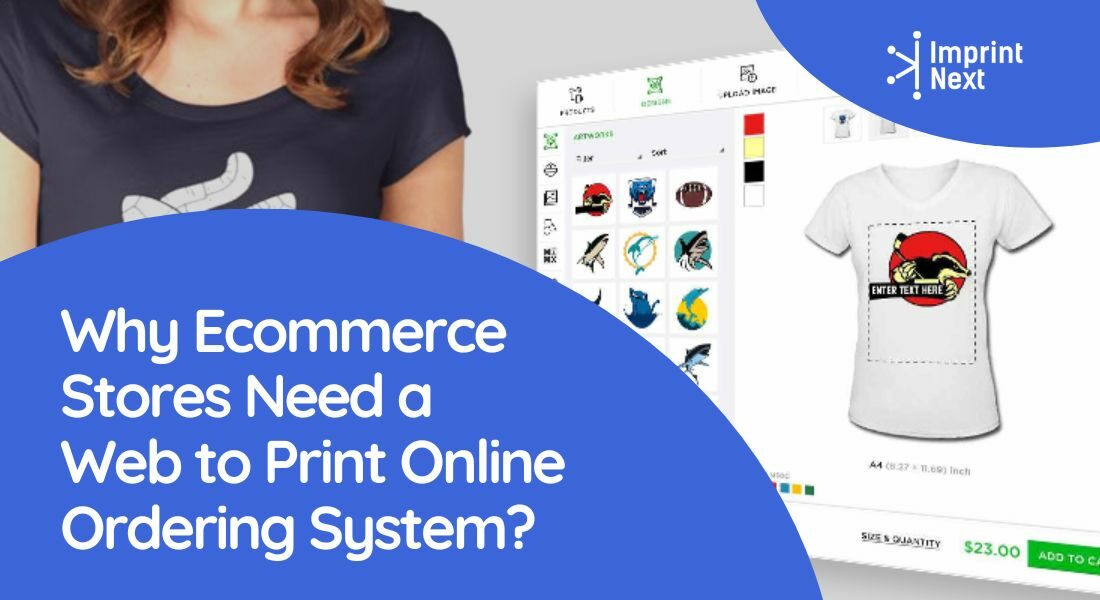 A web-to-print online ordering system makes an eCommerce business more efficient. Be its promotional products, apparel, sign & banners, etc, the web-to-print system is available in a centralized way.
It makes product customization, ordering, processing, and print production the most efficient way. Moreover, the applications for such a system are almost endless. Let's look at some of the main advantages that come with a strong online ordering system.
Top 09 Benefits of a Robust Online Web to Print System for eCommerce Stores:
Robust web-to-print online buying platforms will give your customers a wide range of options for the ordering procedure and the many products you have available in your product catalog. There are countless options!
1. Instant-proofing and Brand Consistency:
People visit your online store, create their customized item from your online storefront, instantly proof it via the realistic 3D preview, and place orders to execute the next process.
The designer tool generates the print file with complete data regarding the print method, product type, design attributes, etc. The item proof is automatically typeset in accordance with pre-approved visual identity standards established by your online store's marketing department to uphold and preserve brand consistency.
2. Make your in-house printing facility more efficient:
Your in-house printing facility will run more smoothly and quickly if you could decrease the turnaround time from the workflow.
Giving your departments and faculties access to the user-friendly ordering system will result in greater volumes and cheaper unit costs.
3. Optimized Processes & Reduced Costs:
Press-ready, press-friendly output files and job tickets can be delivered using a powerful online ordering system.

Do you have printers? Are those printers sitting idle?
Become a Print-on-Demand dropshipping app like Printful or Printify. Dropship your merchants' orders.
Unlimited Merchant stores. Dropship and Fulfil Merchants' orders. Manage merchant invoice, sales commission, etc. Merchants sell the designed products in shopify, etsy stores, etc.
Know more
The printing facility can spend less time setting up by using the technology to repeatedly print business cards, for instance, on a single larger sheet. As a result, you may be able to negotiate cheaper prices with your print vendor.
4. Easy Artwork Approval:
As an option, the online ordering system may be configured to route approval notifications for orders to a departmental head based on the department that the user selected when they self-registered.
The approver receives an email notification to click on a link where they may approve the order, edit the order or deny it. This allows management control over the ordering process.
5. Inventory Management:
The ability to monitor inventory levels of preprinted and pick-and-pack items is a significant advantage of a strong online ordering system. Once an item reaches a specific inventory threshold, stakeholders can receive automated low-stock email notifications.
Doing this will eliminate the chance of running out of stock of frequently used items. For print items like business cards, using preprinted shells that are already in stock and digitally imprinting the personalized part of the item on demand are two further cost-saving options. Your unit expenses can be readily reduced with this combination.
6. Consistent Billing:
Enter multiple billing codes in a specific way and meet certain criteria that can be accepted by the online ordering system.
The end outcome will be consistent billing data that your finance department will love.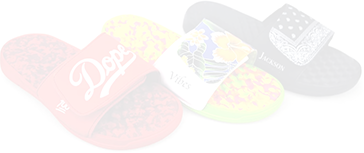 Boston based custom slide sandal maker has become $10 Million company using an online designer and unique growth marketing.
Read more
7. Integration Capabilities:
Using industry-standard communication protocols, robust online ordering systems can integrate with e-procurement and other management systems.
8. Multi-Vendor Marketplace:
With an ImprintNext Online product designer tool you are able to use any and multiple print providers or vendors to source your marketing materials, promotional items, stationery products, forms, or most any other item that you may require.
Moreover, you can connect with the parent store for dropshipping. They will take the order and you will fulfill the order on your vendors' behalf.
9. Consistent End-user experience:
Web to Print offers many benefits that can help your organization save time and money.
You may make the entire ordering process much more productive by designing a user-friendly and effective approach.
Even inexperienced internet users will find it simple to use the web-to-print software's friendly user interface.
Final Words:
When creating standardized printed materials used throughout the entire firm, ImprintNext aids in efficiency. With this option, managing print materials is simple and aligned with your marketing plan.
The Web to Print solution enables users to make their own designs on eCommerce merchandise such as apparel, signage, and promotional products. This enables customization while maintaining standards for other features like the layout, logo, colors, and other crucial branded features.
You may also meet all the marketing demands in an effective and economical manner by using Web-to-Print as your primary printing technique.

Do you have printers? Are those printers sitting idle?
Become a Print-on-Demand dropshipping app like Printful or Printify. Dropship your merchants' orders.
Know more