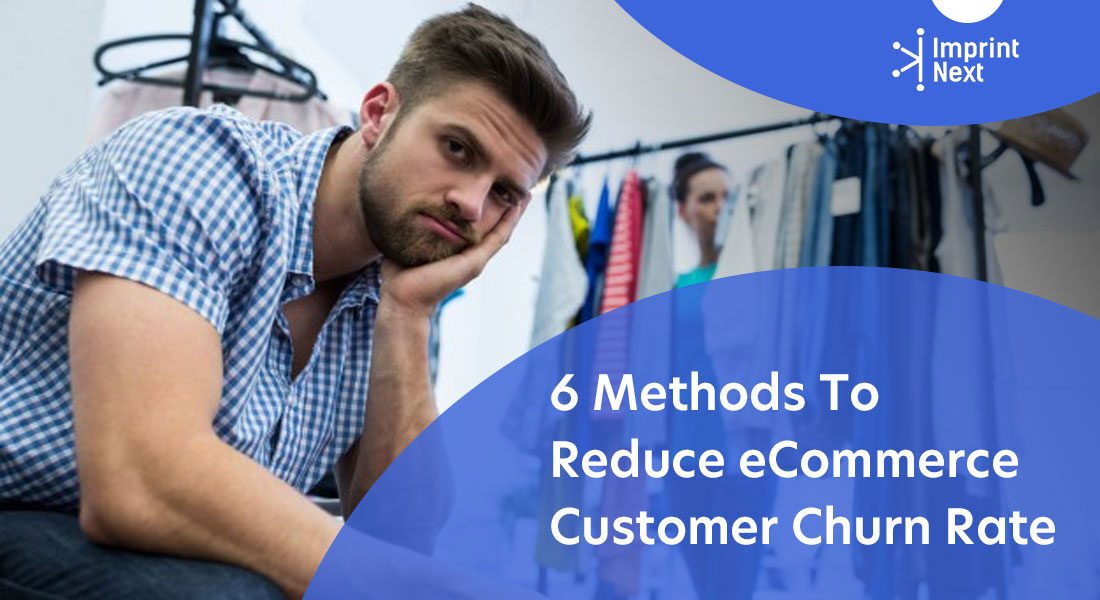 Last Updated on: 28th November 2023, 01:10 pm
"Churn rate" refers to the number of subscribers that are lost for a certain period or customers who quit business with a company. Churn can be voluntary for instance, a subscriber forgets to update payment details or because someone who chooses to cancel a subscription.
Whatever may be the reason, when the churn rate increases,  it results in lost revenue. Some companies experience an acceptable churn rate of five to seven percent, while others lose a major part of the revenue by mismanaging subscription models or simply not managing them efficiently.
Companies may lose thousands of dollars a year due to high churn rates. Churn could prevent a company's growth or, in some instances, contribute to the decline of a small or medium-sized company's development.
Churn control is crucial for companies to transform unreliable subscriber revenues into a model that produces consistent cash flow, identifying factors that lead to cancellations or decreased payments.
The guidelines below provide methods to tackle elevated churn rates and to build stable monthly revenue:
#Method 1. Incentives for pre-payment:
Offer flexible payment options, a month-to-month payment may prove to be a better idea. However, that may mean unpredictable churn rates for the companies.
Thre effective way is to encourage customers to pay in advance by offering discount rates. The customers receive a discount on the service, and the company has guaranteed revenue for the amount of time the subscriber opts to pay. 

Do you have printers? Are those printers sitting idle?
Become a Print-on-Demand dropshipping app like Printful or Printify. Dropship your merchants' orders.
Unlimited Merchant stores. Dropship and Fulfil Merchants' orders. Manage merchant invoice, sales commission, etc. Merchants sell the designed products in shopify, etsy stores, etc.
Know more
If you find it difficult to discount on a product, then consider offering exclusive benefits or a one-month free subscription for re-payment. 
To further reduce the churn rate, you can invest a part of the pre-paid income customer acquisition activities to help decrease monthly churners.
#Method 2. Automate dunning:
Dunning refers to communication with customers with an overdue account in case they may have missed a payment because of an expired credit card, or maybe one that was lost or stolen. This reduces passive churn.
In B2B type of business, an average of 9% of monthly recurring credit card transactions fail. Furthermore, the number is closer to 14 percent.
In certain cases, customers want to continue with the service you offer, but they may not be aware of the failure of their payment process. This is where you can reach these customers and earn significant business revenue.
Moreover, reaching customers manually through phone call or by email may require costly staff time. In such a case you must set up an automated system that reminds them if a payment has failed or if their account needs updating.
There are several ways to set up an automated dunning like sending reminders to the customer is a successful way to get back revenue, which was at the risk of losing it.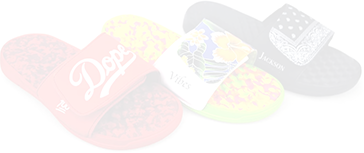 Boston based custom slide sandal maker has become $10 Million company using an online designer and unique growth marketing.
Read more
You must give the customer an option to pay immediately through a secure platform.
#Method 3. Survey churning subscribers:
If you find a large number of customers/subscribers voluntarily unsubscribing your webpage or online services, simply ask customers why do they choose to leave.
For instance, if somebody unsubscribes your webpage, redirect them to a separate page that hosts surveys that gather feedback from customers on their decisions and that data can be used to make educated choices regarding the subscription model moving forward.
Some businesses hesitate to host surveys on people for various reasons, but if a customer is lost there isn't any harm in posing a question before they go.
#Method 4. Enable skip & pause options to subscribers:
When it comes to subscription programs, customers enjoy freedom. If subscription requirements are strict it should not surprise firms. If their subscribers opt-out, cancel when a competitor offers a similar plan that's more flexible.
Allowing subscribers to pause or even skip the program for one month. It promotes them to use these alternatives if they really need a break. Once a subscriber opts out, it is much more complicated to get them back. Moreover, leads to a loss of income rather than a break.
#Method 5. Honor every customer:
Everyone likes to feel honored that they are part of something special. That's where reward programs generate an enormous attraction for customers.
Companies should develop customer-focused reward programs that give added value to subscribers. It can be something small, such as a one-time registration gift or something like a free webinar subscription every month.
It also requires to develop over the life of the customer. If the demands of the customer decrease or increase; say, an individual travels for a few months and needs to maintain their subscription or has a growing family. And intends to add to their subscription service, the incentive program should also develop accordingly.
Reward programs must not only serve the customer but can also be used by businesses.  To collect ideas and make business decisions.
As per a report released by "Accenture", members of customer rewarding programs generate between 12 percent and 18 percent more revenue, than those of non-rewarding ones.
Hence, it directly implies that subscription times are longer and the customer churn rate decreases.
#Method 6. Churn management:
Subscription programs improve the accessibility of products to wider audiences. While generating reliable revenue and loyal customers, moreover implementing a churn-management approach is essential to the achievement of the model.
As subscription models continue to alter the economy, businesses need to develop to satisfy the requirements of customers. And provide the flexibility they expect from suppliers.
Conclusion:
Lastly, you cannot completely avoid churn, however, avoid high churning rates. With the right plans in place, you can overcome high customer churning rates, save your eCommerce business and increase revenues.
Moreover, follow the above guidelines that may help you in framing a strategy for your eCommerce store.

Do you have printers? Are those printers sitting idle?
Become a Print-on-Demand dropshipping app like Printful or Printify. Dropship your merchants' orders.
Know more