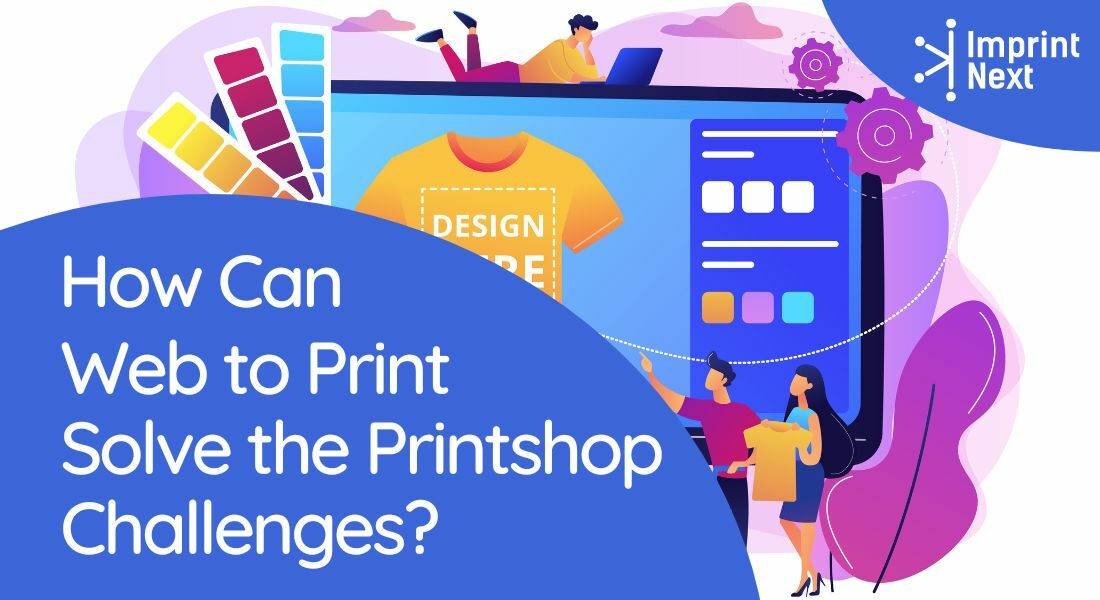 Last Updated on: 31st August 2023, 05:03 pm
Print shop or product decoration industries often struggle to keep up with their constant demand for high-quality prints. Limited resources and challenges in managing workload becomes the issue.
Therefore, the web-to-print technology has made the online ordering, production and the entire eCommerce selling cycle seamless. Using it customers can design products by creating or uploading artwork, photos/images online directly from the eCommerce storefront. Further, the production automation feature streamlines the production process from order placement, printing, packaging, to product  delivery.
Increased efficiency, reduced production costs and improved customer experience, has made the web-to-print technology prominent and highly adopted in the field of eCommerce.
Further discussing, let's dive into the benefits of web-to-print product designer tool and it solves the struggles of print shops.
1. Streamlining the Print Production Process:
What sis better than a technology that not only aids your customers to personalize products online, but also saves from print production hassles.
2. Automation of Order Management:
Automate your order management process by receiving order and managing them seamlessly.
Suppose a customers places an order from your website by customizing a product. After the order gets placed, you automatically get a notification of the order placed with the entire print product details such as design color, size, compatible print method, order quantity, etc. Which aids you in beginning your production process.

Do you have printers? Are those printers sitting idle?
Become a Print-on-Demand dropshipping app like Printful or Printify. Dropship your merchants' orders.
Unlimited Merchant stores. Dropship and Fulfil Merchants' orders. Manage merchant invoice, sales commission, etc. Merchants sell the designed products in shopify, etsy stores, etc.
Know more
As a result, you spend no time time in tracking received orders and most of the time in preparing strategies for increasing your business reach.
3. High-quality print ready files:
Print files which are not of high quality leading to defects in the production stage. That is to say, if print file has a low resolution image, it may like cause the prints to look blurry and pixelated. Again, if that happens, yours customers are likely to put you responsible for the defective prints. As a result, you are likely losing your business.
Therefore, the low resolution warning feature of ImprintNext prevents low quality image uploads and prints the customer to upload an image of high quality. Especially 300 dpi or more.
4. Artwork Approvals:
It often becomes challenging to get artwork approvals from clients. Sometime they may not be available or may not be responding properly to finalize your printing process. As a result, that delays production and delivery.
With web-to-print technology the artwork proofing and approval becomes seamless which allows your customers to approve the designs online on a single click.
For instance, you receive the design file, after getting it submitted by the customer. Further, customer can make changes to the design file online and submit for final production. As a result, you don't have to follow up with them through repeated emails or consultations to approve the final design to be printed.
Thus, it saves your time and result in happy customers.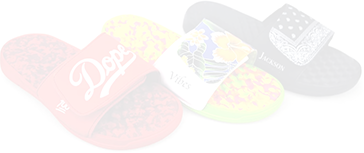 Boston based custom slide sandal maker has become $10 Million company using an online designer and unique growth marketing.
Read more
5. Increase Your Productivity and efficiency:
Streamlining print process using the web to print software increases you productivity efficiency.
The best part is that you do not have to do repeated production cycles for a single type of order. for instance, you received or orders for print 500 jerseys for a sports event audience. Without web to print, the process becomes tedious and lengthy from receiving orders to delivery.
With web to print product designer tool, the customer uses a template and edits, uploads or adds images to the template and place orders for all products in a single go. You and your team can print t-shirts within in a fraction of the time. Thus saving you production costs and your client's time.
6. No back and forth customer follow-ups for design approval:
Less or zero back and forth for design approval is a highly desirable goal when working with product design tools. It means that the design review process is efficient, streamlined, and effective, resulting in fewer iterations and quicker approvals. Achieving this goal requires a combination of effective communication, collaboration, and the use of appropriate tools.
One way to reduce the number of back-and-forth iterations in the design approval process is to use a product design tool that allows for real-time collaboration and feedback. This can help designers and stakeholders to work together more effectively, provide feedback and suggestions in real-time, and make changes to the design as needed.
7. Better Utilization of Resources:
Web-to-print also helps businesses to better utilize their resources by automating many of the steps involved in the printing process. This includes everything from design and layout to proofing and printing. By automating these tasks, businesses can reduce the amount of time and resources required to complete a project, while still delivering high-quality results.
In addition to improving efficiency, web-to-print can also help businesses to reduce costs. By automating many of the steps involved in the printing process, businesses can save money on labor, materials, and equipment. This can help to improve the bottom line and increase profitability.
8. Achieve Printing Accuracy:
Web to print increases customer satisfaction by improving speed and accuracy your production and delivery. As the designers are entirely made and reviewed by customer for final approval, so it eliminates any room for errors, especially in the design creation. Further, the detailed artwork print files provides sufficient data to help you and your machines any possibility of errors.
Final Words:
In conclusion, a web-to-print solution is an excellent investment for any business looking to improve its printing operations' efficiency and streamline the order processing system. By reducing manual labor and automating most of the steps involved in printing products, businesses can save time, resources, and money while providing high-quality results.
Web-to-print can help businesses to meet customers' demands, improve customer satisfaction. And increase profitability by reducing errors, improving speed, and streamlining the proofing process. With so many benefits, it's no wonder why businesses of all sizes are turning to web-to-print solutions to stay competitive in today's fast-paced business environment.

Do you have printers? Are those printers sitting idle?
Become a Print-on-Demand dropshipping app like Printful or Printify. Dropship your merchants' orders.
Know more