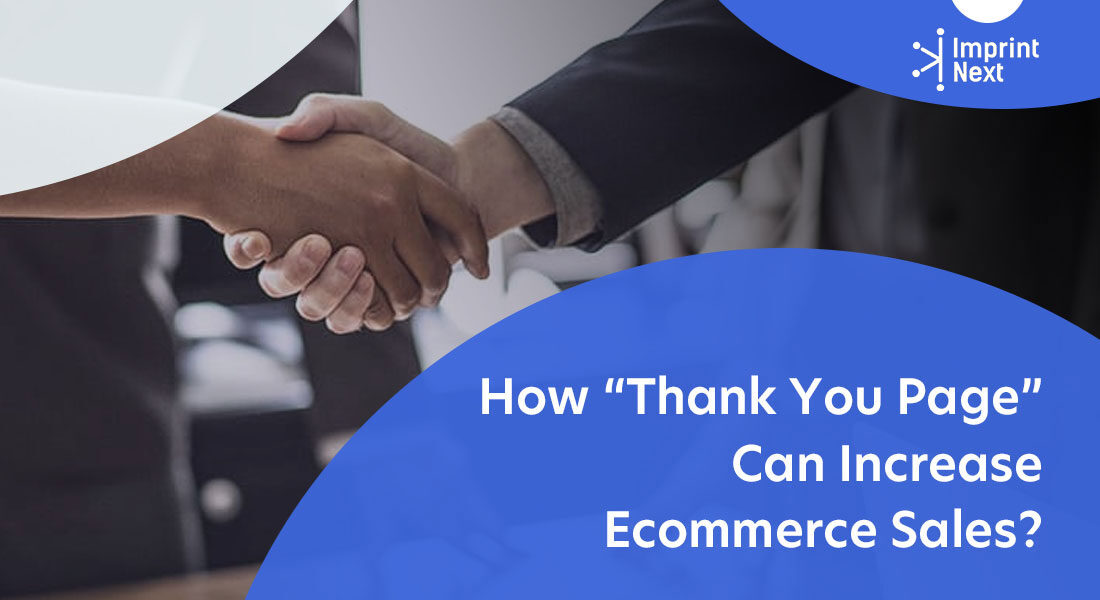 Last Updated on: 13th January 2023, 01:37 pm
If you have been serious about eCommerce sales, you could have come to know that returning customers are essential for your business's success. It is comparatively cheaper to make the business the existing customers than new ones. 
What if you start using a single page as a marketing tool, which usually people ignore, that could boost your customer retention, sales, and revenue with some relatively simple customizations. Ye, this is possible with the "Thank you Page."
But there are a few guidelines you should follow to use this page to produce extra income and raise your overall website conversion rate to 10%. Besides, build strong relationships with your customers right from the beginning.
01. Why "Thank You Page" is important?
Simple and easy: Attract your customers right before leaving your website after finishing the order instead of asking them to come after they have left.
Builds human connection: Customers are attracted to the brands that value them. Moreover, if "Thank You Page"s are written as personal letters directly from a company's founder or president. This helps Web visitors feel more respected.
100% open rate: Thank you pages are seen by almost every customer who completes a purchase. You can also add a trustworthiness factor for your customers by confirming orders via thank you and email. As I believe it's an important part of the e-commerce business strategy.
02. Upsell on "Thank You Page":
You can generate repeat sales from a customer by upselling products on your "Thank You Page." Surprisingly, a lot of customers are willing to buy again immediately after finishing a purchase.
In an estimate, it was found that there was a 7.64% increase in sales due to Thank You Pages. In a general sense, the store's traffic didn't change, but the same customer made repeated purchases.
03. Upsell with recommended products:
Recommending products on the Thank you page will make your customer feel that they are still in your online store as a part of the shopping experience.
Furthermore, it reminds them of the products they might be interested in, giving them a second chance to change their mind to make another purchase.

Do you have printers? Are those printers sitting idle?
Become a Print-on-Demand dropshipping app like Printful or Printify. Dropship your merchants' orders.
Unlimited Merchant stores. Dropship and Fulfil Merchants' orders. Manage merchant invoice, sales commission, etc. Merchants sell the designed products in shopify, etsy stores, etc.
Know more
04. Upsell with discounts:
Offering discount coupons to new customers and neglecting the existing customers by such offers is common among many eCommerce retailers. However, I do not recommend such practices. You must appreciate your existing customers. They are as important as the new ones.
Offer discount coupons or promo codes on the "Thank You Page" as an opportunity to both reward customers that have just purchased and create another opportunity to convert them with a tempting offer.
Just follow the guide: How to Boost "Black Friday" and "Cyber Monday" Sales?
Remember, when it comes to post-purchase discounts, try to make them bigger and more tempting than discounts you offer at other stages before the checkout.
For instance, Walmart, which has recently outperformed Apple as the 3rd largest US eCommerce brand, offers a "cash back" option on their "Thank You, Page." In reality, Walmart offers customers a $10 & 10% discount on their next order to encourage repeat purchases.
05. Re-target customers with Pop-up:
A pop-up (like a gift box) on your "Thank You Page" allows you to make sure that the post-purchase pop-up you are offering actually reaches the customer. You can offer a discount on the next purchase, free shipping, display-related products, or anything else that might convert the customer.
Pop-up so effective is that you don't ask your customers to opt into anything in exchange for the discount helps to make it easier for them to say yes.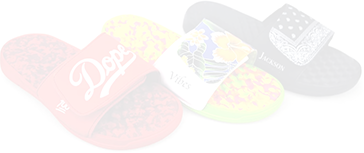 Boston based custom slide sandal maker has become $10 Million company using an online designer and unique growth marketing.
Read more
A pop-up with a timer offering a discount on all items carries an option of accepting and declining. It has proved to be clearly emerging as the highest converting element because it is the best way to entice a customer to make an immediate purchase within a stipulated period of time.
06. Encourage social media shares on the "Thank You Page":
Customers tend to spend 20% to 40% more on companies they interacted with on social media. Get your customers engaged with you on social media. It is the best way to keep you connected and grow their spending with your brand.
Using the "Thank You Page," inviting your customers to share their latest purchase within their friend circle through social media, could extend your brand's reach with minimal effort on your end.
When a customer shares through social media, it contributes 90% more likely to build trust and thus increases purchase.
You can even go further and give your customers a discounted link to share, which will give them a discount on the next buy.
Social media sharing can increase your followers.  So you can easily reach them when you advertise for new products, sales, or a new piece of content. 
07. Get customer information from the "Thank You Page":
Collect additional information about the customer like birthdays, product reviews, etc., from the "Thank You, Page." That is considered to be one of the best places to collect information about your customers. After they purchase from you.
Collect customer Birthdays:
Collecting customer birthdays allows you to send them special birthday gifts. That is in the form of discount coupons or promo codes, and re-engage them with your brand. Additionally, it makes your customers feel extra special on that day.
Collect reviews: Reviews are one of the most effective trust boosters.  When it comes to on-site social proof but collecting them is a challenging task. Mostly, customers do not often go back to the store and review the product after purchase.But if a customer makes a second purchase from your store, you can ask them to leave a review on the products they've ordered on previous purchases.This becomes a little more sophisticated task to know about your customer's previous purchase. And convinces them to leave a review. According to "Spiegel Research Centre," the higher the product's price, the more effect the reviews have on the probability of purchase.
Conclusion:
As discussed above, adding a "Thank You Page" can boost your eCommerce sales.  And add more profits through multiple purchases by a single customer.
Moreover, a lot of methods are used to increase conversions for the online store. That is by optimizing the Thank you, Page. But it is up to you to make the best use of it for your brand and customers.

Do you have printers? Are those printers sitting idle?
Become a Print-on-Demand dropshipping app like Printful or Printify. Dropship your merchants' orders.
Know more